Lupin Part 2 Trailer Has Everyone Talking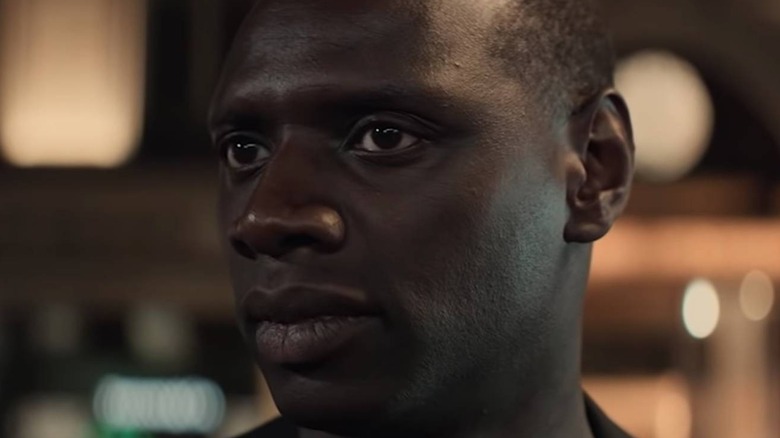 Netflix
Every so often, Netflix drops a new series no one was expecting but which immediately becomes a sensation. That was precisely the case at the beginning of 2021, as the streaming service rung in the new year with a French mystery series that demanded to be binge-watched in a single sitting — "Lupin." Inspired by a book following the fictitious exploits of gentleman thief Arsène Lupin, Assane Diop (Omar Sy) seeks to avenge his father by stealing from the obscenely wealthy Pellegrini family. Of course, things don't go as planned in the first season, as Assane's son, Raoul (Etan Simon), ends up getting kidnapped in the final episode of "Lupin" Season 1's first half.
Fans have been waiting with bated breath to see how the story will continue, and luckily, they don't have to wait a full year that tends to be the case between Netflix seasons, since the upcoming episodes actually comprise the remainder of the first season. After a new "Lupin" poster and teaser trailer, fans can finally see Assane back to his sly ways in a new full trailer that shows him getting into even more dangerous situations, all in the pursuit of his son.
People on social media are freaking out over the Lupin Part 2 trailer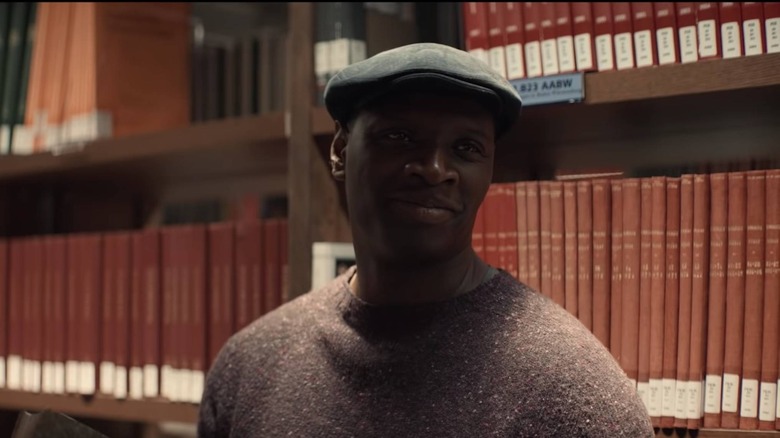 Netflix
Given the jaw-dropping part one finale, it's understandable to see fans craving more "Lupin" to see what Assane Diop's master plan will be. The comments underneath the YouTube trailer make it clear how many fans the show has accumulated in its short existence. People chimed in with the likes of "I have never clicked on a Netflix trailer this fast before" and "I [couldn't] wait any longer, my brain couldn't handle it."
Over on Reddit, users had similar reactions, with some even offering their own theories as to what the next batch of episodes will have in store. For instance, Austentatious88 asked, "Is it too much to hope that Raoul will have learned some tricks of his own from reading the Lupin book?" While we get a glimpse of Raoul in the trailer, it's always possible he's learned a few ways of the gentleman thief from his dad, who appears to be awfully busy keeping a low-profile now that he's the most wanted man in France. 
For some people, the trailer is more than enough to hold their attention for the time being; Twitter user @jessicasara said "I'd like to report a robbery (by Omar Sy, of any attention I was going to pay to anything else this morning)." From the music to the fist-pumping action sequence involving Assane barely jumping past a moving train, we're right there with the rest of the fans. The first part of "Lupin" alone was enough to make it one of the best dramas of 2021, and hopefully, part 2 meets the same standard.