The Forgotten Sandra Bullock Dramedy You Can Find On Amazon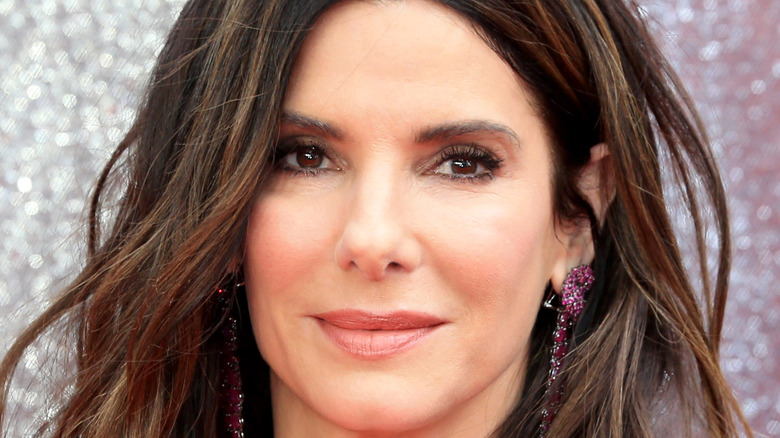 Shutterstock
The '90s were good to Sandra Bullock, starting with her breakout role in "Speed" and continuing a trend of hits for the charismatic star throughout the following decades. From romantic comedy to suspenseful drama, Bullock has proved to be a jack-of-all-trades – but there is one film that some fans may have missed, and it deserves to be brought back into the spotlight.
Magic, love, and sisterhood are the themes of 1998's "Practical Magic," starring Sandra Bullock alongside "Big Little Lies" star Nicole Kidman. The film marked the first — and only — time that audiences saw Kidman and Bullock together on screen, yet their chemistry is undeniable. The romantic dramedy may have not been a hit with critics, but over twenty years later it still seems to resonate with audiences. Now that "Practical Magic" is available to rent or buy on Amazon, it's time to take another look at this magical, romantic romp.
Sandra Bullock casts a spell with her performance in Practical Magic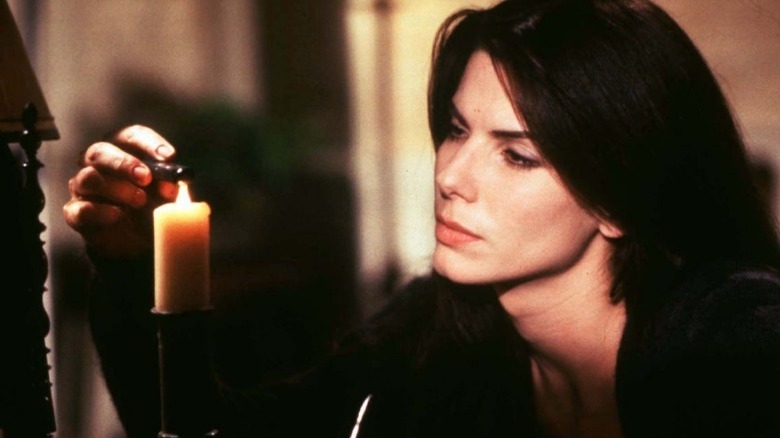 Warner Bros.
Sally (Bullock) and Gillian (Kidman) Owens are two sisters who couldn't be any more different. Raised by their loving aunts who are practiced in witchcraft, they, too, have the gift — but following a tragedy, Sally swears off everything to do with magic, wishing to live a normal life. Gillian, on the other hand, is a bit of a wild child, and her magical abilities have a tendency to get her into trouble. The sisters also have the family curse to contend with, which prevents any Owens woman from falling in love without dire consequences.
When Gillian's abusive boyfriend complicates their lives, Gillian and Sally are forced to turn to the dark arts in a desperate act that only makes things worse. To further exacerbate things, a handsome police detective rolls into town looking for Gillian's ex, and Sally finds herself struggling between keeping their secret and spilling the beans to the attractive stranger. In spite of Sally's oath to swear off all things occult, she finds herself smack dab in the middle of a tangled web that only magic — and love — can unravel.
"Practical Magic" is fantasy-fueled fun that any Sandra Bullock fan needs to see; whether you like comedy or drama, this movie has it all, and you can see for yourself by streaming the movie on Amazon.