These Criminal Minds Stars Have A Special Relationship Behind The Scenes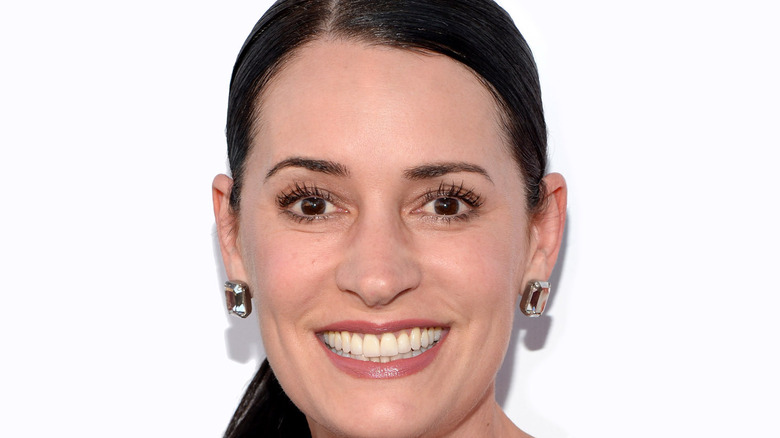 Michael Kovac/Getty Images
The cast of "Criminal Minds" is famously close, which is part of why the series is so loved and has remained a topic of conversation over the course of its 16 years on air. These real-world relationships between castmates also make for great trivia. For example, the onscreen chemistry between Agent Derek Morgan (Shemar Moore) and Agent Penelope Garcia (Kirsten Vangsness) is the result of an offscreen friendship, and Matthew Gray Gubler, who plays Dr. Spencer Reid, even hosts an annual award show for the cast and crew — complete with handmade awards — called the Goobie Awards.
In a 2017 interview with Michael Ausiello for TVLine, Paget Brewster, who plays Agent Emily Prentiss, said that the cast was more than just friends. "We're all very attached — and kinda corny ... We really care about each other, and so it definitely makes it a great place to work. To really feel like it's a family, which includes really hating each other sometimes, like really being annoyed with each other. Let's be honest, that's what family is." In fact, the strong bond between the actors of "Criminal Minds" is the main reason she returned to the show after being fired and replaced with a newer, younger actress in a controversial production decision.
While on her four-year hiatus from the show, Brewster turned lemons into lemonade, acting in a long list of TV shows and movies and even getting married. But "Criminal Minds" left an indelible mark on her life — after all, it's how she met her husband.
Matthew Gray Gubler introduced Paget Brewster to the love of her life
Matthew Gray Gubler might just be as sweet as his "Criminal Minds" character. Gubler introduced Paget Brewster to his friend Steve Damstra — a songwriter, composer, and musician who works on films and is half of the soft-rock duo Folded Light — and in 2013, the two were engaged. Brewster announced the engagement on Twitter with a photo of a beautiful jade engagement ring and a message of hope for the unlucky-in-love: "[H]e's the best. Wait for the best, ladies, wait until you're 44 if that's what it takes!" Gubler's involvement in the couple's relationship did not, however, stop after the initial introduction – he actually became an ordained minister and officiated their wedding in November 2014.
Gubler must be proud of his matchmaking, as the couple is still going strong. Brewster discussed her happy marriage in an interview with Blunt Magazine in 2020, saying, "He's a great husband. He's not messy, he's not gross. Like, I'm very lucky. He does half the work, I do half the work. We have a great marriage."
Paget Brewster and Steve Damstra cohabitate and collaborate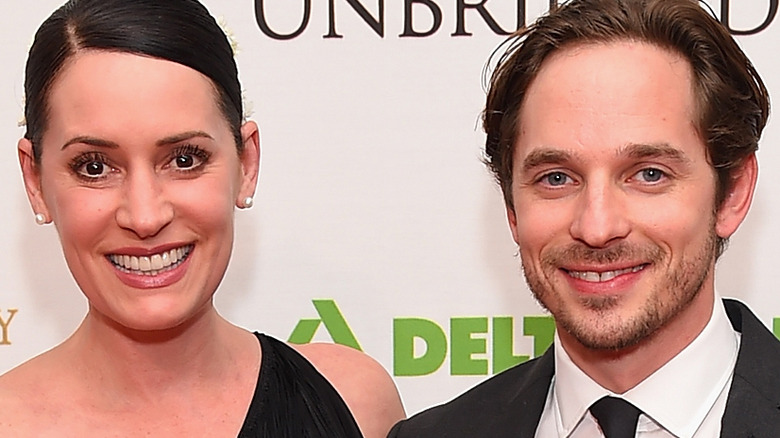 Michael Loccisano/Getty Images
Paget Brewster and Steve Damstra aren't just loving spouses — the couple also collaborates artistically. On March 13, 2020, the two released a song together called "Drove to the Ocean." Co-written by Brewster and Damstra and released under the artist name "Paget," the single (via YouTube) features a soft, acoustic backing to Brewster's vocals, which have an almost Lana del Rey sound to them — very pretty. Despite having worked together on the single, though, don't count on a husband-and-wife band from these two. Brewster claims that although the temptation is there, creative differences get in the way. "He's written a bunch of songs and then we actually disagree over how vocals should sound ... It's not worth the marital spat to record songs ... So, we've put that to the side for now," she said, via Blunt Magazine.
But being a happy couple is more than enough. Brewster, who used to write a sex advice column for Femme Fatales Magazine (as seen on Tumblr), echoed her engagement announcement on Twitter in 2017 with the same words of encouragement: "Ladies, I got married at 45. Wait for the person who thrills you, adores you, gets you and calls you on your bulls***. It's worth the wait."