Crazy Delicious Season 2 - What We Know So Far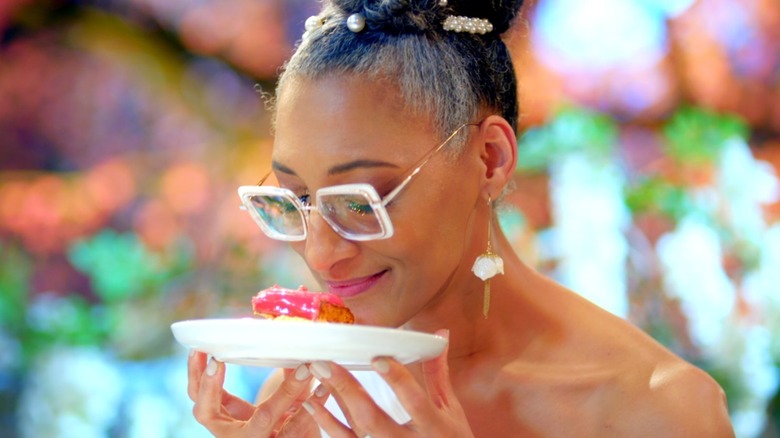 All3Media
There are a ton of cooking shows out there to the point where you may forget whether you're watching an episode of "Top Chef" or "Chopped" as soon as it switches to a commercial break. As such, it perhaps should come as no surprise that a lot of series within the last year or so have gone to great lengths to differentiate themselves from what's come before, especially given the fact streaming platforms like Netflix have gone all in on the genre. 
Nowhere is this more readily apparent than one of the tastiest-looking shows to come out in 2020 — "Crazy Delicious." The show takes contestants out of the kitchen and into a wondrous stage filled with trees and edible delights seemingly everywhere you look. Not only do the dishes have to taste incredible, but they have to be a feast for the eyes as well, often looking as though they just came out of a storybook. If you've been drooling for more, then here's what you need to know about "Crazy Delicious" Season 2.
What's the release date for Crazy Delicious Season 2?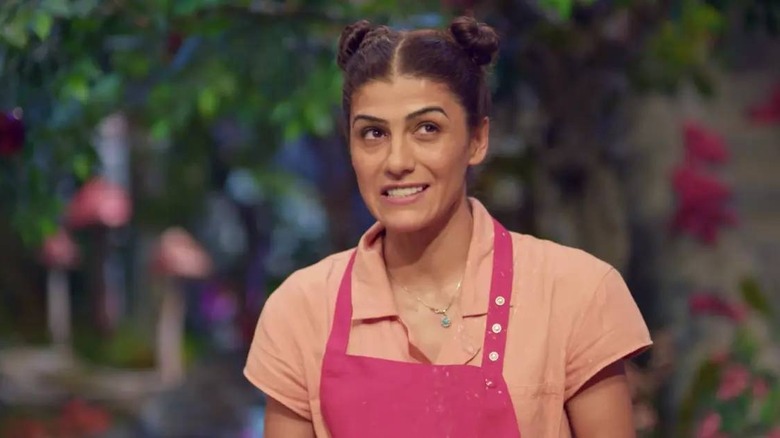 All3Media
The first season of "Crazy Delicious" was available to watch in the United Kingdom in January 2020 with new episodes airing weekly until February. Since the show was a collaborative effort between Channel 4 and Netflix, people in other parts of the world could check it out when it debuted on the streaming platform on June 24, 2020. 
Curiously, there hasn't been any word from Netflix or Channel 4 about whether the series has been picked up for a second season. Cooking shows are a hot commodity right now with a fanbase right there for the taking. In the event a second season does go in the works, it shouldn't take that long to film considering how COVID-19 restrictions are beginning to lift and how there were only six episodes in the inaugural season. Our best guess would be "Crazy Delicious" Season 2 airing either in late 2021 or early 2022.  
Who will be the judges on Crazy Delicious Season 2?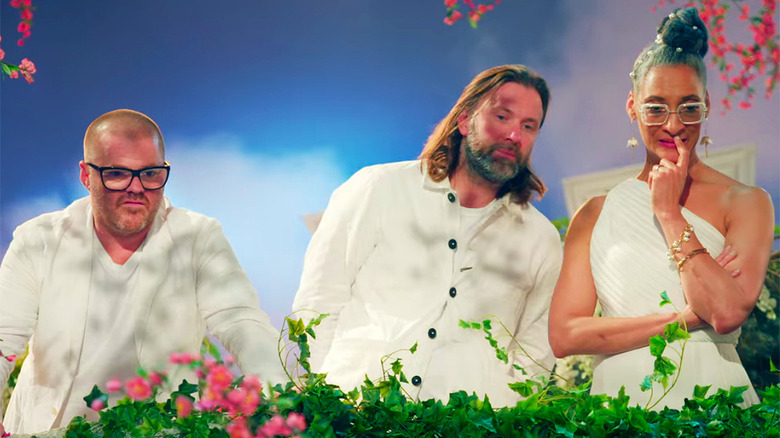 All3Media
Without an official confirmation that Season 2 of "Crazy Delicious" is in the works, there's no way to say with certainty who the judges will be. However, as is the case with most cooking shows, it would make the most sense for the original cast to return to offer their insight into the various culinary wonders presented before them. 
In terms of judges, that should include Carla Hall, a renowned chef who's appeared on "Top Chef" as well as the talk show, "The Chew," where she spoke in depth about all things food-related. Swedish chef Niklas Ekstedt should also return for his judging duties as well as Heston Blumenthal, who works at The Fat Duck — widely considered by many to be one of the best restaurants in the world. There's also the host of the show, British comedian Jayde Adams, who would likely return with her signature quips if a second season gets off the ground. 
What challenges can we expect for Crazy Delicious Season 2?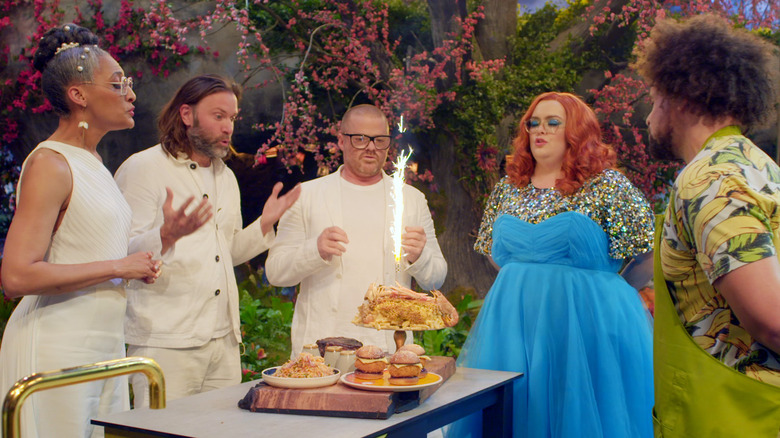 All3Media
For every episode of "Crazy Delicious," contestants engage in three rounds. The first round is referred to as "The Magic Ingredient" where each contestant is given a single food item that has to be featured prominently in the dish, but they can ultimately make whatever they wish. The second round, "The Reinvention," forces the cooks to take a traditional meal and put an unconventional twist on it while the last battle, "The Final Feast," allows the contestants to be as creative as they possibly can to wow the judges with their artistic craft. 
In the event "Crazy Delicious" comes back for a second season, we'd expect it to retain the same format where cooks have to go through all three rounds before one of them can receive the highest honor possible from the food gods i.e. the judges. Burgers, pastas, and pizzas were all on the menu for Season 1, so expect prospective future episodes to offer even more dishes you can attempt to make in your own kitchen if you're feeling particularly creative.