Ugly Delicious Season 3 - What We Know So Far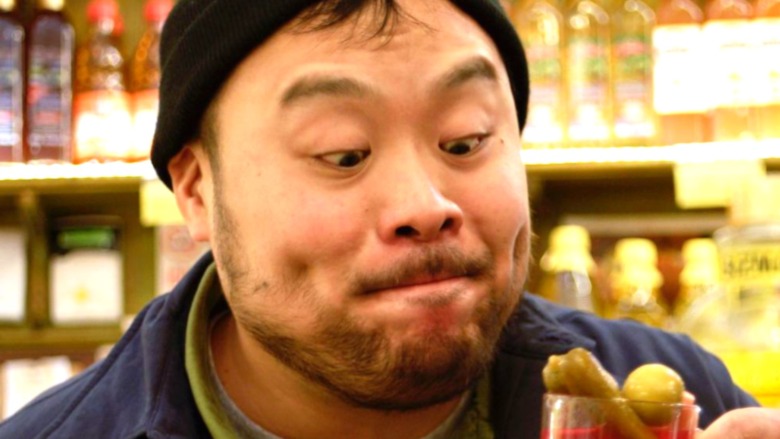 Netflix
Netflix has no shortage of great food shows, from the OG chef profile series Chef's Table to more recent cooking competition shows like Nailed It! But there's no Netflix food show quite like Ugly Delicious, celebrity chef David Chang's entertaining and eye-opening travel series about food and culture. Not only is it one of Netflix's best food shows, it's one of Netflix's best shows overall, with both seasons so far having a perfect Rotten Tomatoes score.
The Emmy-nominated series is Netflix's answer to the much-missed Anthony Bourdain's show, Parts Unknown. On Ugly Delicious, Chang examines the culture around a specific food, traveling all over the world to immerse himself in the details. Along the way, Chang is joined by his famous friends, like Padma Lakshmi, Steven Yeun, and Nick Kroll. Memorable segments have included working as a Domino's driver in season 1's episode about pizza, talking to a gender studies professor about beef's association with masculinity in season 2's steak episode, and attempting to make homemade baby food for his newborn son in season 2's episode about kid food.
Chang fans are eagerly awaiting more Ugly Delicious, but there's been no news about a potential season 3 since season 2 came out last spring. Here's what we know and what we can speculate about season 3 of the food travel series.
When will Ugly Delicious season 3 come out?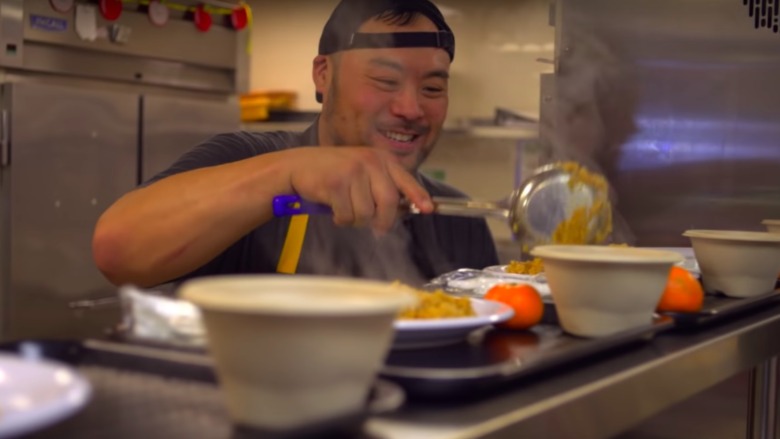 Netflix
Netflix and David Chang have neither confirmed nor denied a third season of Ugly Delicious. And with the coronavirus pandemic making global travel difficult and dangerous, it's possible that Netflix and the show's producers are taking a wait-and-see approach to a renewal. It's not possible to responsibly make a show like Ugly Delicious in the pandemic era, but it might be in the post-pandemic era, whenever that may be. Or maybe a third season would have to take a different form, with Chang staying closer to home. Season 2 indicated that Chang was trying to figure out some sort of work-life balance anyway, and was only four episodes compared to season 1's eight.
That being said, Ugly Delicious is no stranger to long gaps between seasons. Season 1 came out in February 2018, and season 2 didn't follow until March 2020. And remember, it was four episodes shorter. So the show not returning until 2022 at the earliest would be following the schedule it's already set.
In a December 2020 Instagram post, Chang said that he had been planning to "start new TV projects" in 2020, but they didn't happen. "New" seems to imply that he was working on something other than new seasons of Ugly Delicious or his other Netflix show, 2019's Breakfast, Lunch & Dinner, but there isn't any more detail in the post than that.
There's just no concrete information publicly available about the status of Ugly Delicious season 3 at this time, so any talk about it is just speculation.
What will Chang and his famous friends eat in season 3?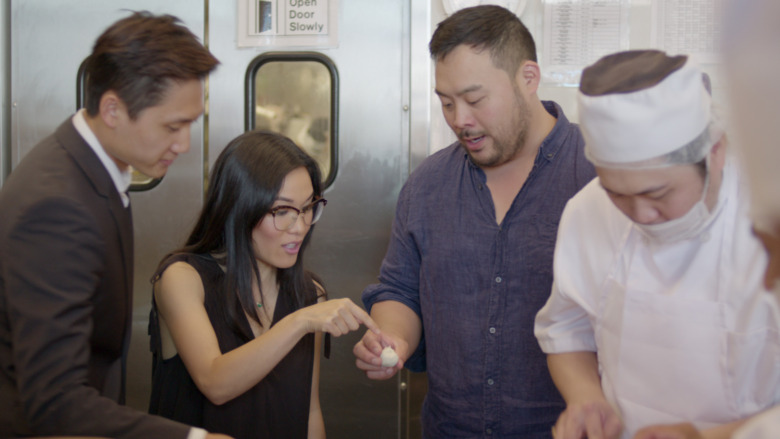 Netflix
Obviously, we have no idea about who Chang's season 3 celebrity guests will be or what foods they'll eat. But based on Chang's guests on his podcast The Dave Chang Show and Ugly Delicious' structure, we can make some guesses.
A lot of guests on Ugly Delicious are people Chang is already friendly with, and perhaps he'll recruit new TV show guests from people who have appeared on his podcast. Recent guests include chef Wylie Dufresne, Raya and the Last Dragon star Kelly Marie Tran, actor and podcast host Dax Shepard, and Jimmy Kimmel, host of the celebrity edition of Who Wants to Be a Millionaire that Chang won. Artist David Choe and comedian Aziz Ansari have appeared on both seasons, so they might appear again. And we feel pretty certain that Chang's wife Grace Seo Chang and his adorable son Hugo would also appear.
As far as food that may be featured, we can look at "ugly delicious" foods that haven't yet appeared on the show and speculate from there. There's been little attention paid so far to South American food on Ugly Delicious, so maybe that could change? And Chang made his name with the ramen at his first restaurant, Momofuku Noodle Bar, but there hasn't been a ramen episode yet. That's probably intentional, but maybe he'll give in and play the hits.
While you wait for news of Ugly Delicious season 3, you can check out some other hidden gems on Netflix that every foodie should see. Plus, seasons 1 and 2 of Ugly Delicious are currently streaming now on Netflix.