Will There Be A Miss Peregrine's Home For Peculiar Children 2?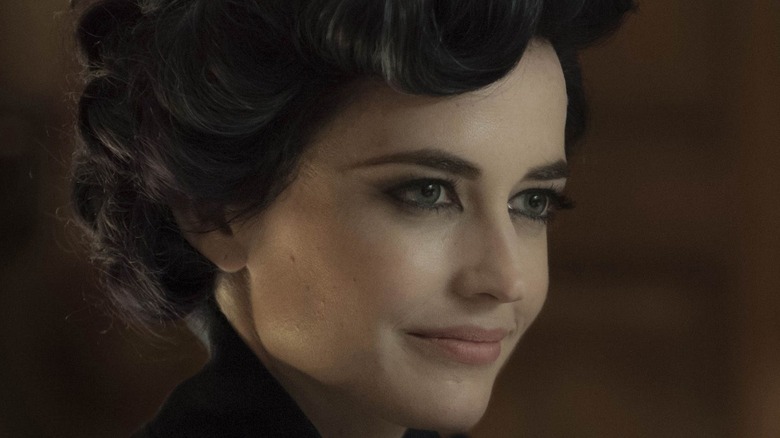 20th Century
Tim Burton has plenty of visual signatures he loves to leave in his work. He clearly has gothic influences that function well when you have a story that centers on a societal outcast. As such, it should've come as no surprise when Burton was hired to direct the popular children's novel, "Miss Peregrine's Home for Peculiar Children." 
Jake Portman (Asa Butterfield) has heard numerous stories from his grandfather about that titular house, and when fate intervenes, he seeks it out. What he finds is not unlike Charles Xavier's School for Gifted Youngsters in the "X-Men" franchise. A headmistress, Miss Alma LeFay Peregrine (Eva Green), keeps a group of individuals with special abilities hidden from the rest of the world. Naturally, that doesn't stay the case for long, and once Jake realizes he also has powers, he'll have to join forces to keep the school and all those trying to live there safe. 
The movie grossed just shy of $300 million worldwide when it came out in 2016 (via Box Office Mojo), so fans of the film may wonder why a follow-up has yet to materialize. After all, there are six books in the series total with the most recent, "The Desolations of Devil's Acre," having just come out on February 23, 2021. The question remains: Will any of the book's sequels ever make it to the big screen?
The first movie failed to draw enough attention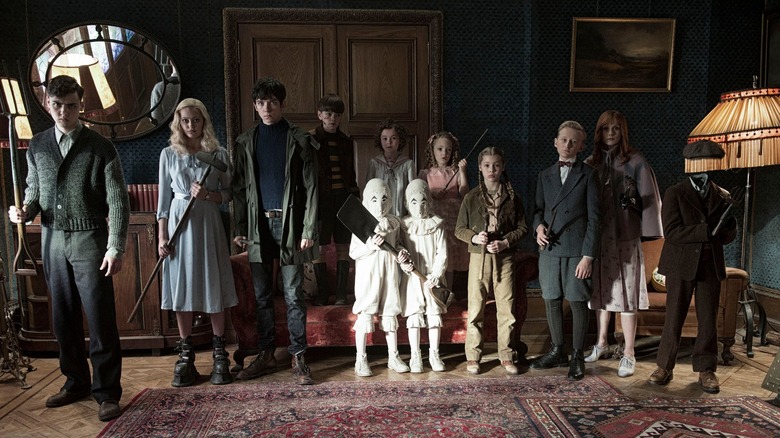 20th Century
Expectations were high when "Miss Peregrine's Home for Peculiar Children" first came out in theaters. Chris Aronson, the domestic distribution chief for 20th Century Fox at the time, spoke with Variety about the potential for the film to turn into a series, stating, "It's a promising start, but it's too early to tell. There are multiple books and they are best-sellers, so the door is open." While the film grossed $296 million against a budget of $110 million, it appears as though that wasn't enough for the studio to invest more time and energy into the franchise. 
It also likely didn't help that the film had a lukewarm reception from critics and audiences. When looking at the movie's Rotten Tomatoes page, 64% of critics gave it a positive review while only 60% of audience members enjoyed it. That's not bad by any means, but compared to the enthusiasm surrounding other young ydult properties like "Harry Potter" and "The Hunger Games," it falls short. 
There's been no word about a follow-up within the past few years, so this is one franchise that looks dead. Director Tim Burton seems to have moved on, directing "Dumbo" for Disney and most recently working on a live-action "The Addams Family" reboot for Netflix. The series could always be helmed by someone else, but honestly, fans of the book series probably shouldn't hold their breath. That's not to say the book series will never receive another adaptation. "The Chronicles of Narnia" series is already being rebooted on Netflix, so perhaps the franchise could see new life at some point down the road.