Who Plays Prince Charming In Shrek 2?
Whether you grew up with the movies of the "Shrek" franchise yourself or you fell in love with them as adults while watching them with some youngsters, you're well aware of the fact that some pretty famous voices bring the main characters of Shrek (Michael Meyers), Fiona (Cameron Diaz), and Donkey (Eddie Murphy) to life.
However, they're not the only animated characters in DreamWorks' land of fairy tales – which spans four core movies (so far) as well as several spin-offs and specials – that are voiced by well-known actors and actresses. For instance, IMDb notes that Princess Fiona's parents, the King and Queen of Far, Far Away, are voiced by John Cleese and Julie Andrews, Puss In Boots is voiced by Antonio Banderas, and the Fairy Godmother is voiced by Jennifer Saunders.
With so many distinct voices in the second film of the franchise, you might be wondering who plays Prince Charming in "Shrek 2." Well, you're in luck, because we know just who voiced the handsome animated prince who tried to steal Fiona's heart.
Prince Charming in Shrek 2 is voiced by Rupert Everett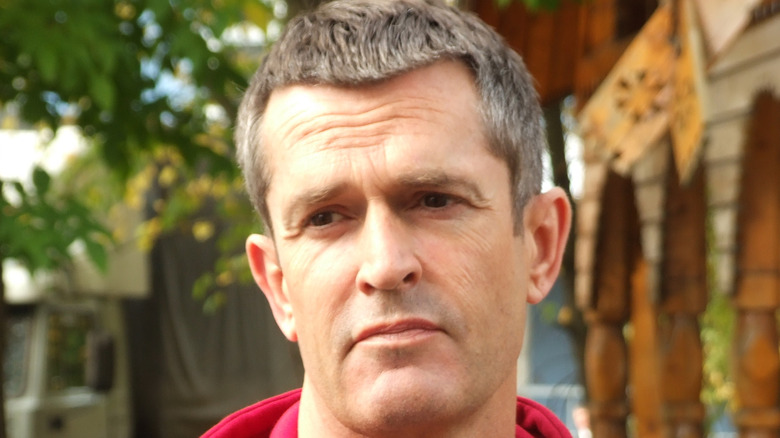 Shutterstock
In "Shrek 2," the titular character and Princess FIona are living happily as newlyweds in their swamp cottage when they are presented with a chance at becoming human, though it's revealed to be under dubious circumstances. In fact, it would have ended up with Fiona leaving Shrek and marrying Prince Charming, who we learn is the son of the seemingly sweet, though secretly scheming, Fairy Godmother.
And the actor lending his voice to the dashing, though somewhat dastardly, Prince Charming (formally known as Charming Fortuna, per Fandom) is British heartthrob Rupert Everett. According to IMDb, Everett has been acting since the 1980s, appearing in television shows, mini-series, and movies, most notably as George Downes in the 1997 film "My Best Friend's Wedding" and as the ill-fated Secundus in 2007's "Stardust." Most recently, he's appeared as Bernardo Gui in "The Name of the Rose" and as Carroll Quinn in the "Adult Material" TV series.
Rupert Everett has played Prince Charming in Shrek 2 and other chapters of the franchise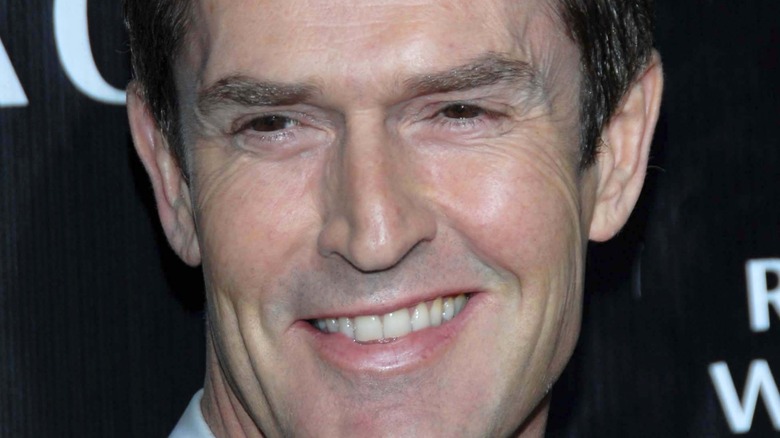 Shutterstock
As Fandom notes, Rupert Everett has played Prince Charming in more than just "Shrek 2." He's also lent his voice to the character in "Shrek the Third," "Shrek Forever After," "Far, Far Away Idol", and "Thriller Night." And it seems like Everett has loved every minute of it, as he told MovieWeb in 2007: "It's a great character for me to play. ... It's fun."
He's also a fan of the "Shrek" franchise in general, and he's not surprised by the wild success that follows each of the films. Everett told the outlet, "I think they are brilliant films. They are astonishing. They manage to be for children. They manage to be for adults. They are charming and simple, yet they are also quite profound. ... On every level this film scores."
Here's to hoping we hear more of Everett as Prince Charming in the future!