Shrek Is Coming Back To Theaters For A Limited Time Only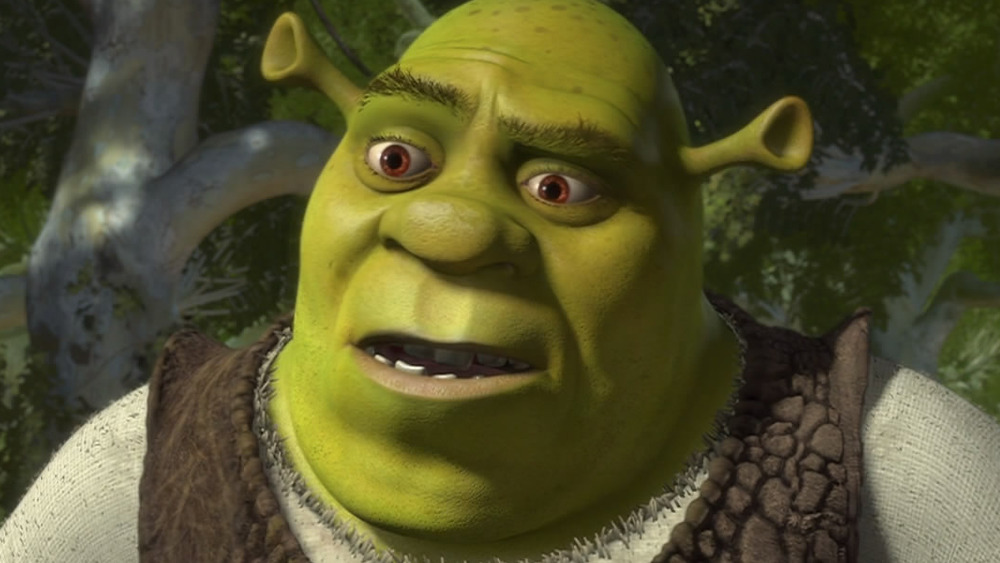 DreamWorks Pictures
Rejoice, Shrek fans! On April 25th, "the greatest fairy tale never told" returns to select theaters until April 29th. To celebrate the film's 20th anniversary, Universal, DreamWorks, and Fathom Events have come together to bring back your favorite green ogre's first adventure. In addition to the classic animated movie, audiences can see DreamWorks Animation's acclaimed short film, To: Gerard, and the trailer to the studio's spectacular new feature film, Spirit Untamed.
Initially, the ever-popular 2001 movie grossed over $484 million worldwide and nabbed several awards, including Best Animated Feature at the 2002 Academy Awards. Since then, Shrek has turned into a massive franchise, with four films under its belt and a possible fifth on the way. The movie has also spawned a few spin-off shows, such as The Adventures of Puss in Boots, and holiday films, including Shrek the Halls and Scared Shrekless. They all owe their success to the original film, though, and next month you'll be able to catch it inside a theater once more.
Shrek is the fairy tale you never read growing up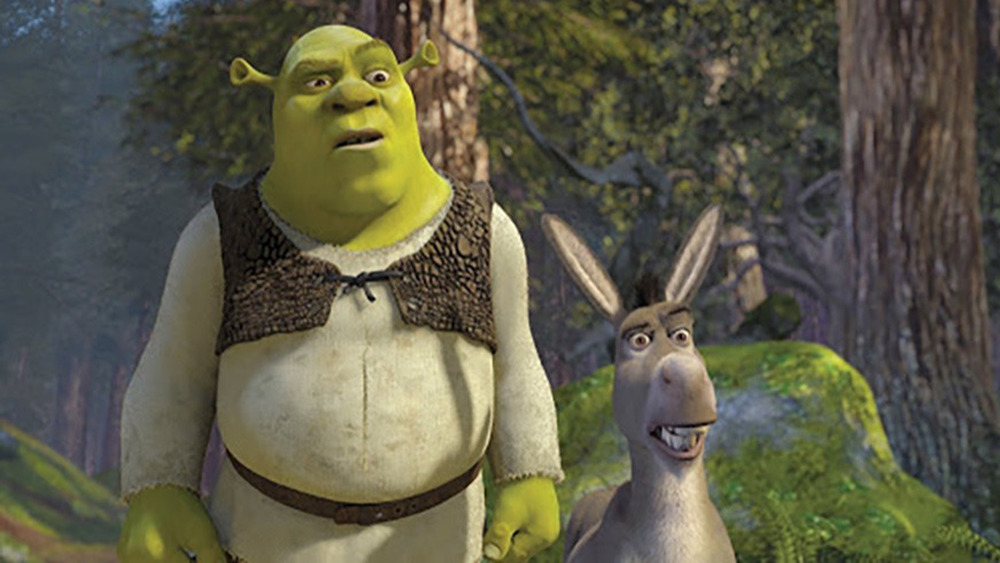 DreamWorks Pictures
Shrek tells the story of the titular swamp ogre (Mike Myers), who is an absolute loner and prefers it that way. One day, when a bevy of fairy tale characters disturbs his solitude, he realizes they've been banished from their homes, thanks to the evil Lord Farquaad (John Lithgow). To get his abode back, he helps out his new guests by striking a deal with Farquaad, volunteering to save Princess Fiona (Cameron Diaz) from a faraway castle. Along the way, he makes an unwanted friend named Donkey (Eddie Murphy), who never stops talking about his love for waffles and parfaits. 
If you want to relive the magic or haven't seen this gem yet, you can secure your tickets through the Fathom Events website or participating theater box offices. Due to different government policies regarding COVID-19, locations for screenings of Shrek may change, so be sure to check in with your preferred location over the next few weeks.