The Karate Kid Creator Confirms This Villain's Big Role In Cobra Kai's Future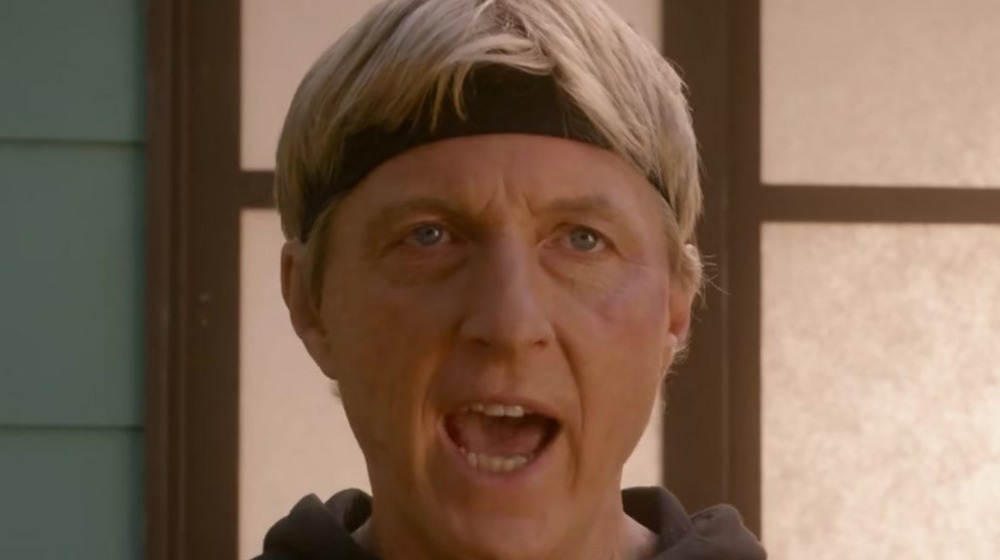 Netflix
With three seasons so far (and a fourth on the way), Netflix's The Karate Kid spin-off Cobra Kai has far surpassed expectations and become a huge hit for the streaming service. The show has reunited several actors from the original trilogy, including Ralph Macchio, William Zabka, and Martin Kove. Taking place many years after the events of the movies, the characters rehash old rivalries as well as form unexpected friendships, as Daniel LaRusso and Johnny Lawrence train a new generation of martial artists while battling their own inner demons.
The return of Martin Kove as the villainous Cobra Kai sensei John Kreese may seem like a natural progression for the show's storyline (although some fans argue that his presence in the show doesn't make sense). Kreese is a formidable opponent for both Daniel and Johnny, and it will take the two of them working together (in spite of their past beef) to take him down in the upcoming season.
However, according to the creator of The Karate Kid, viewers can expect a new antagonist to appear in the fourth season — one that Daniel has had to contend with before. At the end of Season 3, Kreese phoned up an old friend to assist him with his malevolent plans: Terry Silver.
Terry Silver is coming to Cobra Kai Season 4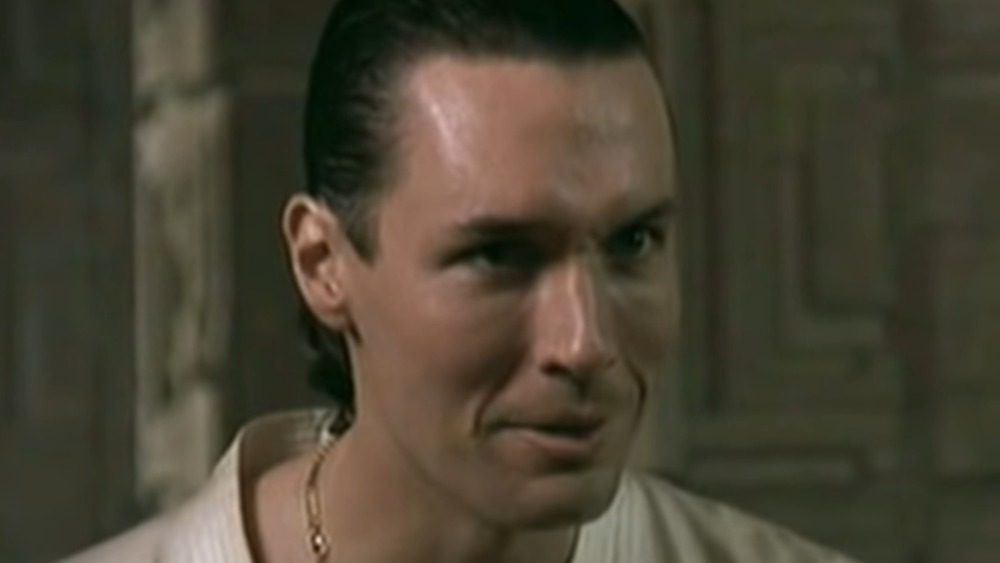 Columbia Pictures
Fans of the The Karate Kid movie trilogy will remember Terry Silver as the ponytailed, over-the-top villain in The Karate Kid 3 who seeks revenge against Daniel and Miyagi for his pal Kreese. The psychopathic businessman will do whatever it takes to get Daniel to enter the next All-Valley Tournament, even hiring violent goons to "coerce" Daniel into signing up against his and Miyagi's wishes. Ultimately, Daniel and Mr. Miyagi thwart Silver's plans and send him packing at the end of the film. 
Robert Mark Kamen, writer of the original The Karate Kid, sat down with YouTube channel Cobra Kai Theory to talk about the films and the Netflix series, along with what fans can expect in the next season. He confirmed that Thomas Ian Griffith would be returning to play the role of Silver in Season 4. "Terry Silver is an insane lunatic," said Kamen (via Cobra Kai Theory). "And he was written that way . . . because [John Kreese] couldn't be in everything, I had to get something that was even worse." In other words, if you thought that Kreese was bad, just wait until you get a load of Silver.
With the confirmation that Thomas Ian Griffith will be joining the cast in Season 4 of Cobra Kai, we can only imagine how the combined efforts of Kreese and Silver will seek to defeat Johnny and Daniel's Miyagi dojo in the next All-Valley Tournament.