Here's Where You Can Watch Every Episode Of The Morning Show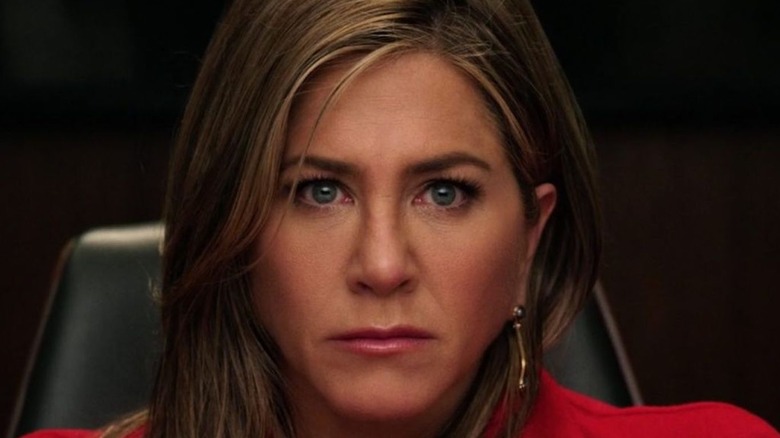 Apple TV+
In late 2019, Apple TV+ launched three scripted dramas alongside two comedy series in one massive rollout for their big original content debut. "The Morning Show," "See," "For All Mankind," "Dickinson," and "Ghostwriter" attracted customers to the new platform, as Apple TV+ boasted about 33.6 million subscribers by the end of the year, according to Variety. "The Morning Show" was a standout among the rest, with a stellar cast that includes Jennifer Aniston, Reese Witherspoon, Steve Carell, and Billy Crudup, to name a few.
Based on the non-fiction book "Top of the Morning: Inside the Cutthroat World of Morning TV" by Brian Stelter, "The Morning Show" follows the stars and network employees of the fictional breakfast news program of the same name. Aniston portrays the co-host of the show, Alex Levy, who is eventually joined by former field reporter Bradley Jackson (Witherspoon) after her old co-host Mitch Kessler (Carell) is fired for sexual misconduct. To say this show has tension would be an understatement, as the cast delivers some of their best performances ever. Aniston famously won a Screen Actors Guild award for her role in 2020, while Crudup also took home a Critic's Choice Award (via Entertainment Tonight) for his supporting role.
Season 2 for the show is steadily approaching, and if you want to binge all 10 episodes before its premiere this summer, there's only one place to do it.
Where to watch every episode of The Morning Show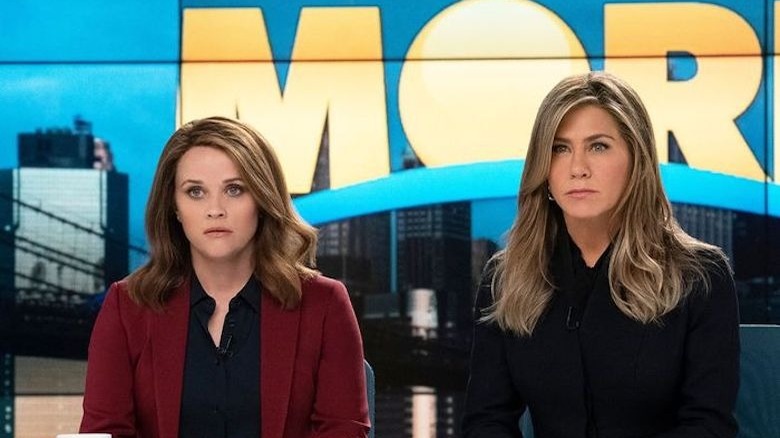 Apple TV+
If you're looking to see the all-star cast of "The Morning Show" make magic on screen, you're not going to find them on Netflix or Hulu, or even over on cable. The only way to watch the show is through Apple TV+, as it is their original series, after all. The platform requires a subscription — substantially lower than other streamers at just $4.99 a month. If you've purchased an Apple product in the last year or so, you were given a free subscription to the platform to use for one year. This is a one-time deal, so don't expect a free year of service for any Apple device you might buy in the future.
All 10 episodes of Season 1 are available to binge now, but Season 2 will drop weekly when it debuts. There is no official release date on Season 2 at this time, but production began back in October 2020, according to Deadline, so it is expected to arrive late this summer or early fall.