Brenton Thwaites To Star In World War II Supernatural Thriller Ghosts Of War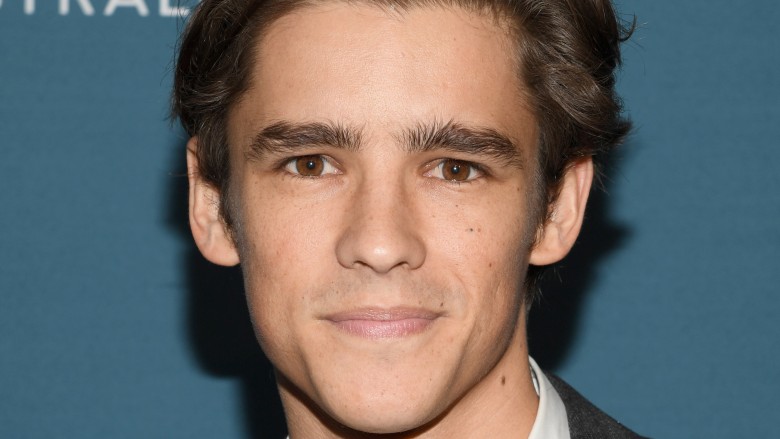 Getty Images
The Giver star Brenton Thwaites is joining Ghosts of War, the supernatural thriller from The Butterfly Effect director Eric Bress, according to Variety.
Bress wrote the script and will direct the film, which follows five American soldiers who encounter a terrifying supernatural enemy while holding down a formerly Nazi-occupied French chateau towards the end of World War II. Thwaites will play the strategic but stressed leader of the group.
The project is one of a number of films that the up-and-coming star (one of our actors who will blow everyone away in 2017) has signed onto recently. He is also set to star in the independent thriller Entry Level as a young man who is forced to commit a number of risky crimes after waking up in a high-security office building; the action comedy Office Uprising, in which his character, an underachieving employee at a weapons manufacturing company, finds out that his coworkers are being "weaponized" by a new energy drink; and in the drama An Interview with God, in which he plays a skeptical journalist who lands an sit-down with a man claiming to be God (played by Oscar nominee David Strathairn).
Most notably, though, he will appear opposite Johnny Depp and Orlando Bloom in the fifth installment of Pirates of the Caribbean franchise, Dead Men Tell No Tales, which just got a new Super Bowl teaser ahead of its scheduled May 26 release. Thwaites has hinted that his character, Henry, is the son of Will and Elizabeth Turner.
There is no word yet on when Ghosts of War will be released or who will join Thwaites in fighting off the supernatural, but, with his increasing star power behind it, it is definitely a movie to watch out for.