Here's How Jim Defrauded Dunder Mifflin On The Office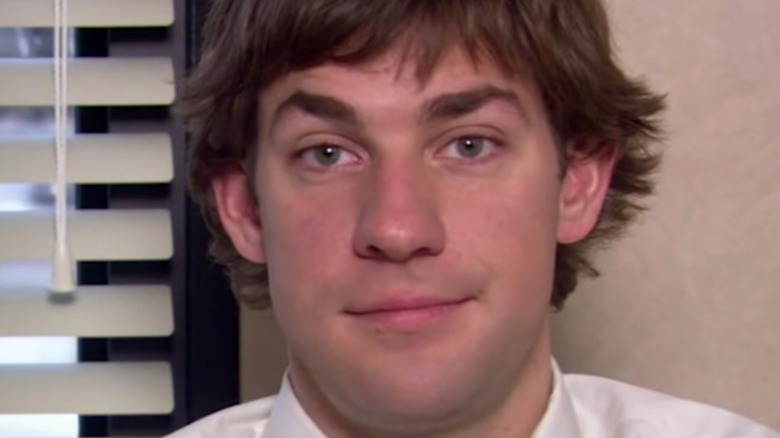 NBC
Let's get this out of the way at the start: The employees of Dunder Mifflin were ... not the best. Michael Scott's insensitive racial and sexual remarks are a human resources nightmare. Assistant (to the) Regional Manager Dwight Shrute fired a gun in the office and set the place on fire. Darryl Philbin, the warehouse manager, attempted insurance fraud. And Andy Bernard disappeared for three months without informing the corporate office. Indeed, it'd be tough to name one character from "The Office" who didn't deserve termination, including golden boy Jim Halpert.
Some businesses might be willing to overlook many of Jim's workplace antics. Yes, he tended to be a lazy employee. Yes, he often invented distractions that took his colleagues away from their own work. And yes, he took a week off while claiming to be serving jury duty. But, the man met his numbers. He was consistently one of the top salespeople in the branch. So, what's a little bad behavior if he's bringing in the money? Jim, however, did engage in one act that not only broke company policy but also cut into Dunder Mifflin's profits.
'It helps us get more money'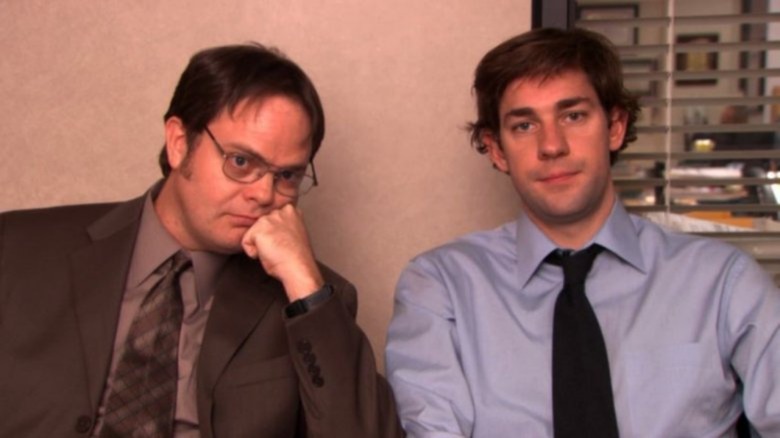 NBC
Not long after Sabre bought Dunder Mifflin, the parent company instituted a cap on the commissions its sales force earns. The policy first came to light in Season 7, when Jim notices his paychecks do not reflect his sales. He subsequently learns of the new cap and is told to keep selling despite no longer having an incentive to do so. Jim's initial response to the news is to use his "free time" to prank a colleague. (No shock there.) But in the next season, we learn that he and Dwight actually conspired to defraud Dunder Mifflin by working around the commission cap.
The two created a fake employee, Lloyd Gross, who they listed as the salesperson on contracts once Dwight and Jim reached their commission caps. Then, the pair would split Lloyd's earnings as supplemental to their own. So while Dunder Mifflin was benefiting from increased sales, the company was also paying a fictional employee money that neither Jim nor Dwight were entitled to under Sabre's commission cap policy. And both men were well-aware that their master plan was full-on embezzlement.
The combined hijinks of Jim and Dwight aside, it is unlikely that any company would forgive behavior that affected its bottom line. Now, the next question is: Were Jim and Dwight paying taxes on their illegitimate earnings?