This Was The Worst Dunder-Mifflin Employee On The Office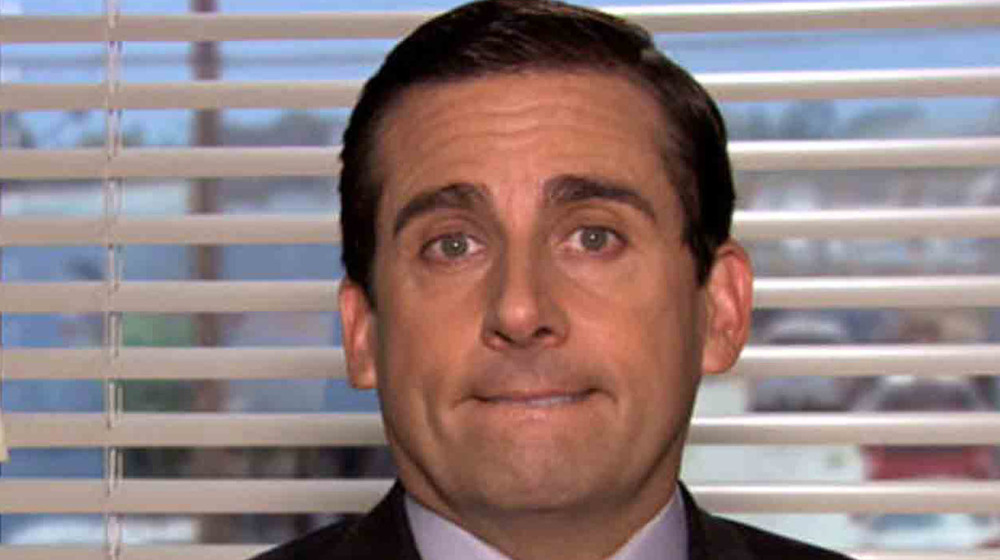 NBC
Part of the entire premise of The Office is that Dunder-Mifflin's employees rarely put in a full day of work, but one member of the office really went out of their way to shirk their responsibilities.
Led by Steve Carell's Michael Scott, the well-intentioned but utterly bumbling regional manager of the Scranton branch of this struggling paper company, the workers of The Office pretty much always make a concerted effort to not work, whether they're staging office olympics, pulling pranks on one another, or just succumbing to distraction. Between Jim Halpert (John Krasinski), a smart but unmotivated salesman who spends most of the early seasons loitering at reception to flirt with Pam Beesly (Jenna Fischer) and Michael himself, who loves throwing his employees off track with useless meetings or email forwards, it seems almost impossible that anybody at Dunder Mifflin could ever get any work done.
However, with some hard workers like Oscar Martinez (Oscar Nuñez), Dwight Schrute (Rainn Wilson), and Angela Martin (Angela Kinsey), populating the offices of Dunder-Mifflin, the branch manages to basically get its job done. A few people within The Office, including Creed Bratton (Creed Bratton), really never seem to do anything, but when it comes to slacking off, Ryan Howard (B.J. Novak) is truly the king. Here's why Ryan Howard is easily the worst Dunder-Mifflin employee on The Office.
Ryan Howard is terrible at all of his jobs within Dunder-Mifflin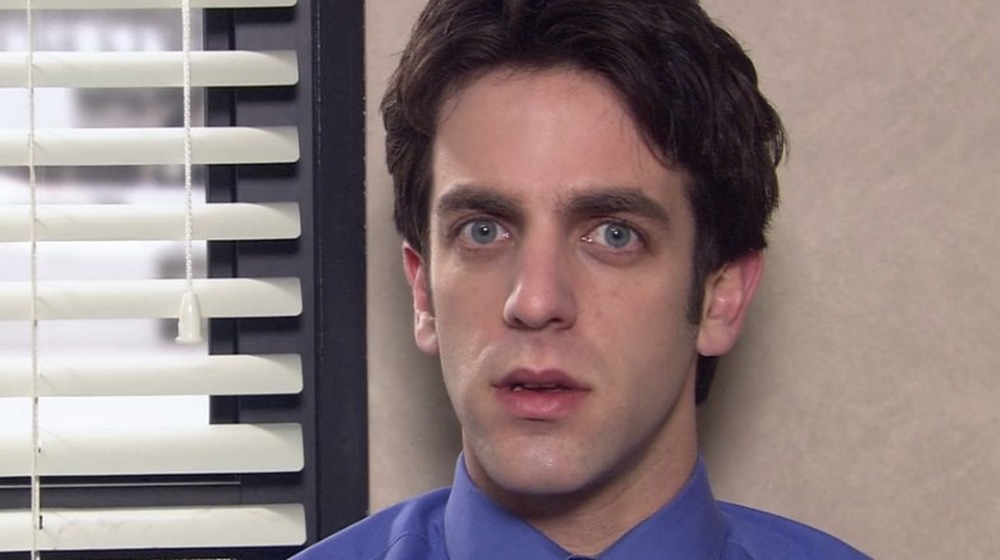 NBC
Introduced as a temp who really doesn't enjoy his day to day work at Dunder-Mifflin, Ryan, who does his best to not make too many friends or get involved in office culture, has bigger dreams, attending business school at night. Eventually, he leverages his higher education into a huge promotion within Dunder-Mifflin, beating out several of his senior coworkers to snag a plush position at the company's corporate offices in New York City... which means that he becomes Michael's boss.
However, Ryan is predictably awful at this powerful job, preferring to spend his nights partying in Manhattan and delving into some pretty unsettling substance abuse. After a website scheme that ends up misleading the company's major shareholders, he's marched out of his New York office in handcuffs — which is captured in a viral YouTube video — and is sentenced to community service.
Bafflingly, Michael, who has nursed a long obsession with Ryan, hires the fallen temp back to... be a temp again, though Ryan spends most of his time emotionally torturing his on-again, off-again girlfriend Kelly Kapoor (Mindy Kaling) and forming grudges against his co-workers before briefly decamping to the Michael Scott Paper Company with Pam and Michael. (Despite objections from the corporate staff, he's rehired, once again, at Dunder-Mifflin in the aftermath.) Ryan certainly never rises to his same level of success again, but not for lack of trying, whether he's trying to launch his bizarre Internet start-up "WUPHF" or harshly judging his co-workers on a nearly constant basis.
If you want to relive Ryan's disastrous Dunder-Mifflin career, the entirety of The Office is available to stream on Peacock now.