How Ben Affleck Really Feels About Charlie Cox Playing Daredevil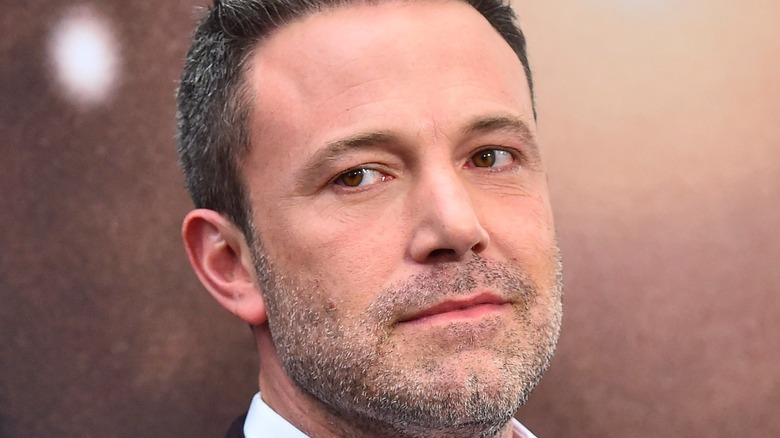 Shutterstock
A lawyer by day and a vigilante by night, Daredevil is undoubtedly one of Marvel Comics' most popular names. Created by the writer-artist duo of Stan Lee and Bill Everett, the "Man Without Fear" made his print debut in April of 1964 for "Daredevil" #1, launching his tenure as the chief crime-stopper in Hell's Kitchen. It didn't take long for him to catch on as a fan favorite through such iconic stories as 1986's "Born Again" and 1993's "Daredevil: The Man Without Fear," both by Frank Miller, Kevin Smith's "Guardian Devil" from 2003, and many others.
Naturally, as superhero cinema began its rise to prominence in the early 2000s, Matt Murdock and his devilish alter-ego were due for a big-screen adaptation. Future "Gone Girl" actor Ben Affleck landed the part, joined by Jennifer Garner as Elektra, the late Michael Clarke Duncan as Kingpin, and Colin Farrell as Bullseye. With a stacked cast and no shortage of source material to work from, the feature arrived on February 14, 2003, but it immediately failed to live up to the hype. By the time it left the cinema, "Daredevil" made around $179.2 million on a $78 million budget and left most fans and critics woefully unimpressed.
Having dropped the ball severely, "Daredevil" never spawned a direct sequel, and Affleck was removed from the part. The titular hero wouldn't return to live-action until 2015, where Netflix's "Daredevil" series made waves with Charlie Cox in the leading role. Considering the overwhelmingly positive response it and Cox received, one has to wonder, how did Affleck feel about the new Daredevil?
Ben Affleck likes to avoid Daredevil conversations in general...and for good reason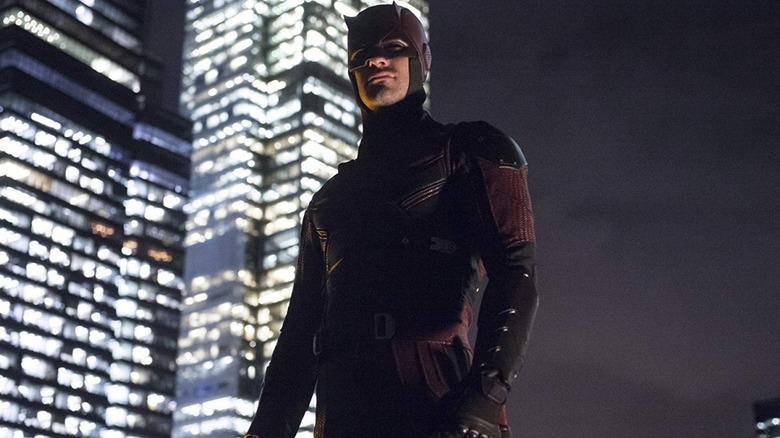 Marvel Studios/Netflix
As of this writing, Ben Affleck hasn't had much to say about Charlie Cox's work as Daredevil, especially now that the Netflix series has been canceled. However, he has been very vocal about how much he dislikes his brief stint under the red, horned cowl. Take, for instance, his appearance on "TimeTalks" from late 2016 (via NME) where he revealed that his desire to join the DC universe as Bruce Wayne, aka Batman for "Batman v. Superman: Dawn of Justice" stemmed from his hopes to rectify his 2003 efforts beneath the Marvel banner.
"Part of it was I wanted for once to get one of these movies and do it right – to do a good version. I hate 'Daredevil' so much," he very blatantly confessed, going on to give praise to Cox and the latest "Daredevil" adaptation, citing it as his initial vision for his movie that he couldn't quite nail in the final product. "The Netflix show does really cool stuff. I feel like that was there for us to do with that character, and we never kind of got it right."
Conversely, Charlie Cox has spoken highly of Affleck's take on Daredevil in the past. "I happen to think Ben Affleck's performance as Daredevil is fantastic. I really like his Matt Murdock...I stole a lot of stuff," he stated at the 2018 Comicpalooza convention (via Comic Book), though he made sure to clarify that while he enjoyed the portrayal, the entire project doesn't hold up. "I don't like the film. The original Daredevil film I don't think that worked particularly well," Cox admitted, noting he felt that it was too campy to do the source material justice.
Even though Ben Affleck hasn't gone above and beyond to endorse Charlie Cox as Daredevil, his few comments have made two things very clear: he found the Netflix series enjoyable, and the sooner he can forget about his time playing Matt Murdock, the better.