The Comic Book Character Role Ed Skrein Regrets Accepting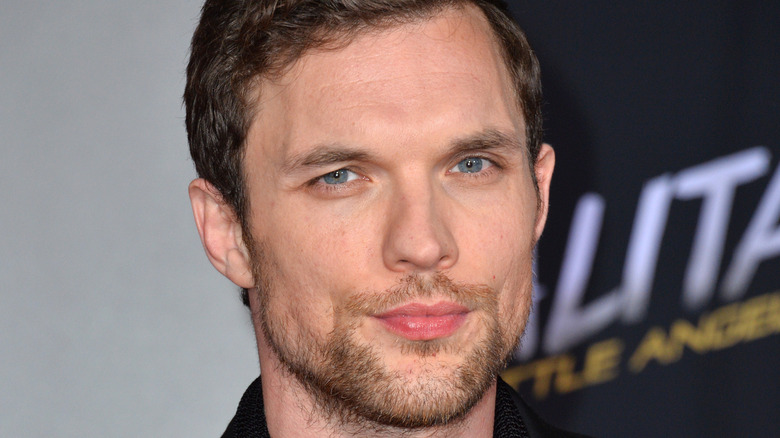 Shutterstock
Actor's who've built up large enough resumes in Hollywood are bound to have a few regrets: roles they passed on but wish they had taken, roles they'd taken that they wish they'd have passed on, etc. But even relatively young performers with careers that aren't quite yet a decade in the making can talk openly about decisions they've come to rue. Actor Ed Skrein is a perfect example; even at the tender age of 38 — which is basically Hollywood infancy — and with an IMDb page that lists credits as old as 2012, he's got at least one regret. 
Skrein's name most likely conjures images from one of a handful of projects of which he's been a part. He was the original, long-haired version of Second Sons assassin Daario Naharis in Season 3 of "Game of Thrones." He attempted to inject new life into the "Transporter" film series, taking the wheel in the role of Frank Martin in the unpopular franchise reboot, "The Transporter: Refueled." Skrein more recently took on the role of cyborg antagonist Zapan in 2019's "Alita: Battle Angel," though he may be better known for his turn as Francis Freeman, aka the mutant antagonist Ajax — who got his codename from the dish soap and gave everyone's favorite merc with a mouth, Wade Wilson, aka Deadpool, his healing powers — in 2016's R-rated slam dunk "Deadpool."
Skrein has quietly built an impressive acting resume in a relatively short amount of time, but, again, he's not without his regrets. Here's the comic book character role Ed Skrein regrets accepting (spoiler: it's not "Deadpool").
Ed Skrein being cast in the Hellboy reboot caused some backlash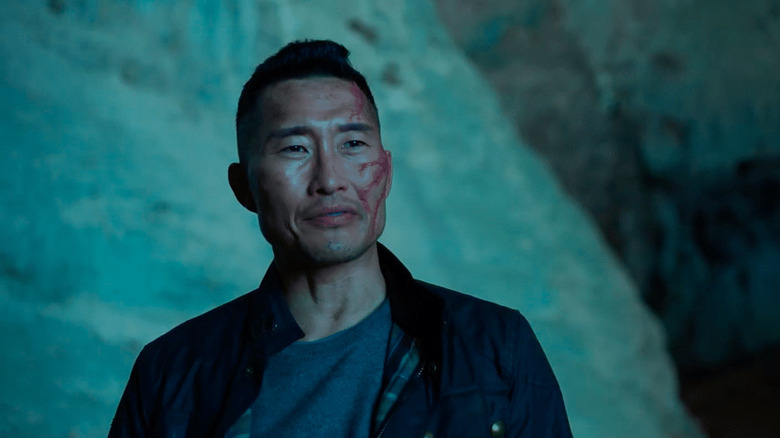 Lionsgate
The comic book character role Ed Skrein regrets accepting is an interesting case, because, while he certainly was rueful and contrite for taking on the part, it's also one he departed before the film in question was made. Confused as to why you're looking at a picture of actor Daniel Dae Kim? No worries, it'll all make sense soon.
On August 21, 2017, Skrein tweeted his excitement at joining the cast of the "Hellboy" franchise reboot that was eventually released in 2019. Skrein was cast as the Bureau of Paranormal Research and Defense's Major Ben Daimio, a were-jaguar who would be sharing the screen with "Stranger Things" star David Harbour in the title role. It looked to be a solid addition to Skrein's filmography and his tweet upon his casting being announced made his excitement clear. There was just one problem: in the Dark Horse Comics canon, his character is a Japanese-American, whereas Skrein himself has white skin, is of English birth, and has English and Austrian-Jewish ancestry, all of which is decidedly not Asian. The decision caused considerable backlash on social media, with many users describing Skrein's casting as "whitewashing" the role. Actor Simu Liu — who will be at the forefront of Marvel Studios' upcoming film, "Shang-Chi and the Legend of the Ten Rings" — tweeted "Hey Hollywood, how many box office flops does it take for you to learn how to cast properly??" 
Just a week after news of his casting emerged, Skrein announced that he was bowing out of the role, though it wasn't necessarily in direct response to the backlash. 
Ed Skrein was unaware of the character's heritage and feels representation of ethnic diversity is important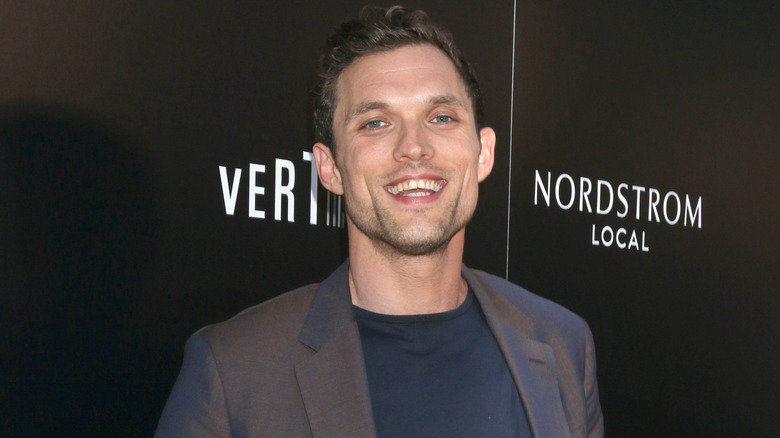 Shutterstock
"Last week it was announced that I would be playing Major Ben Daimio in the upcoming 'Hellboy' reboot," Ed Skrein wrote on Instagram. "I accepted the role unaware that the character in the original comics was of mixed Asian heritage. There has been intense conversation and understandable upset since that announcement, and I must do what I feel is right." He went on to elaborate that to neglect the significant movement to represent the character "in a culturally accurate way" would continue a worrisome tendency "to obscure ethnic minority stories and voices in the Arts" and that he'd be stepping down with that in mind.
Skrein's decision to leave the project was met with praise, not only from the internet at large but from fellow actors and an unexpected source: the producers and studios behind "Hellboy." "Ed came to us and felt very strongly about this. We fully support his unselfish decision," a statement producers Larry Gordon and Lloyd Levin and Lionsgate and Millennium studios provided to Deadline reads, in part. Future "Mortal Kombat" star Lewis Tan tweeted "Respect brotha. @edskrein Not just for doing this but for your words about representation." Similarly, writer and producer Leonard Chang ("Justified," "Snowfall") said he'd be keeping Skrein and his decision in mind when it comes to writing and casting for future projects.
According to the rest of his statement, Skrein feels representing ethnic diversity is important and he cited his mixed heritage as one of the reasons why. "It is our responsibility to make moral decisions in difficult times and to give voice to inclusivity. It is my hope that one day these discussions will become less necessary and that we can help make equal representation in the Arts a reality. I am sad to leave 'Hellboy' but if this decision brings us closer to that day, it is worth it."