The Megan Fox-Led Version Of Happy Death Day We Never Got To See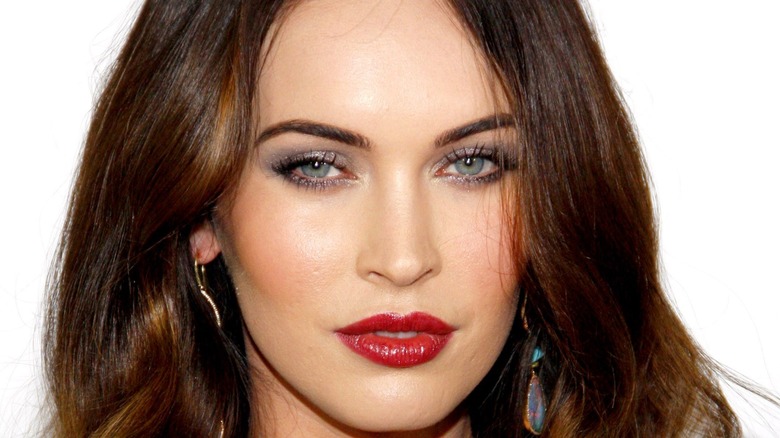 Shutterstock
The time loop plot concept popularized by "Groundhog Day" has been highly influential for other writers and directors in Hollywood. From "Palm Springs" to "Boss Level," movies in a litany of genres have explored the concept of what it would mean for a person to relive the same experience over and over again. It was only a matter of time until the plot device made its way into the horror genre, and it saw a good amount of success with 2017's "Happy Death Day."
The PG-13-rated horror flick has a blast with its premise as it follows college student Tree (Jessica Rothe) as she falls victim to serial killer, Babyface; however, her adventure doesn't end there as every time she's killed she wakes up at the beginning of that day. It's up to her to figure out why this is happening and prevent herself from being killed before she winds up dead for good. With a more inclusive rating and ample amounts of self-awareness, it's no wonder the movie was a hit and led to a sequel, appropriately titled "Happy Death Day 2U." 
You almost have to ask yourself why a movie like it didn't come out sooner, and as it turns out, a practically identical film was in development back in the 2000s but just never came to fruition. Not only would it have hit many of the same beats that "Happy Death Day" did, but it would've starred Megan Fox during her heyday too.
Megan Fox was at one time attached to star in the time loop horror film Half to Death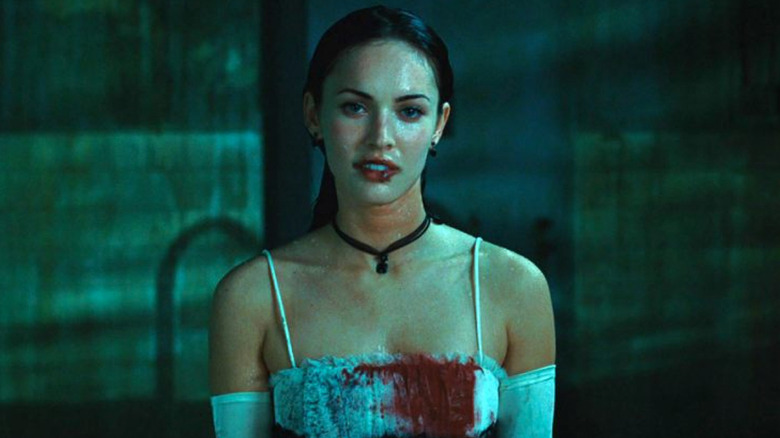 20th Century
Scott Lobdell, the credited screenwriter for "Happy Death Day," has apparently been trying to get his idea off the ground for a while now. Back in 2007, FilmJerk published a report about how Michael Bay was attached to produce a new horror film titled "Half to Death," which would've followed a college student who wakes up at the beginning of the same day every time she's murdered, and everyone from her boyfriend to her professor is a suspect. If that sounds familiar, it's due to the fact that the script eventually became "Happy Death Day" as director Christopher Landon spoke about in an interview with The Hollywood Reporter.
In the 2000s, coming off the success of the "Transformers" franchise, Michael Bay apparently wanted Megan Fox to continue being his muse as she was soon cast in the lead role (via Cinema Blend). For whatever reason, the movie was stuck in development hell for years, and while there's no confirmation it played a role, Fox's falling out with Michael Bay may have factored into the movie not getting off the ground initially. Persistence is key though, and in 2016, it was announced the film was gearing up for production again, but at that time, Fox would've been a bit old to play a college student (via JoBlo). 
While "Happy Death Day" is based off the "Half to Death" script, it does sound like significant changes were made over the years. Landon told THR that the twist ending in his film was something added later on, "[The twist] was a change I really wanted to make... I loved creating this false ending." It also sounds like "Happy Death Day" was decidedly funnier than the original concept, but no matter which way you slice it, the real winner in all of this is Blumhouse Productions for reviving a good idea when it was available.