Amazon's Paper Girls Series Adds Hilarious Comedian And Actress To Its Cast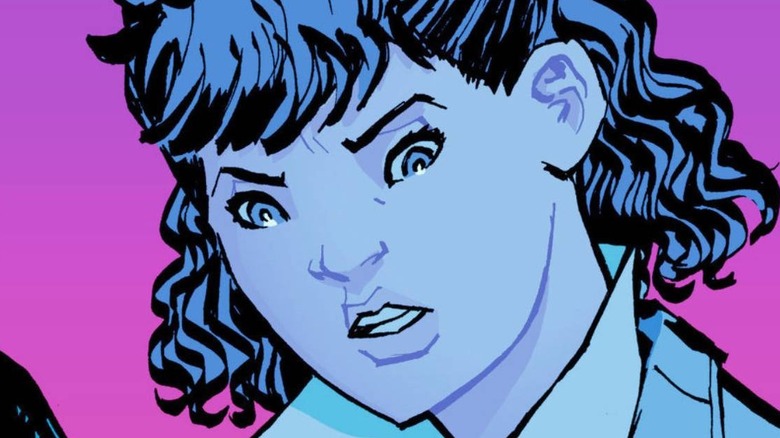 Image Comics
If you love coming-of-age stories that involve time travel and monsters, then you're probably already well-aware of "Paper Girls" from Image Comics. The comic book series, written by the legendary Brian K. Vaughan, ran for 30 issues between 2015 and 2019 and followed a group of four friends who end up stumbling upon a mysterious force that threatens the very fabric of their existence. While they're caught up between warring factions and existential quandaries, they also must come to terms with what it means to learn how close you truly are with your friends. 
With such a high-concept plot that's reminiscent in certain ways to "Stranger Things," it perhaps should come as no surprise to hear the series is about to receive a live-action television adaptation from Amazon Studios. While there's no release date yet, the show is progressing along nicely, having already cast the four young leads with Sofia Rosinsky as Mac, Fina Strazza as KJ, Camryn Jones as Tiffany, and Riley Lai Nelet as Erin (via Deadline). They may not be big stars yet, but their profiles are bound to grow significantly after being attached to such a hotly anticipated project. 
As such, it may not come as a surprise to hear that a bigger name has just been cast in the show, and she'll be portraying one of the most important figures when it comes to Erin's character arc. 
Comedian Ali Wong will play the adult version of Erin Tieng in the upcoming Amazon series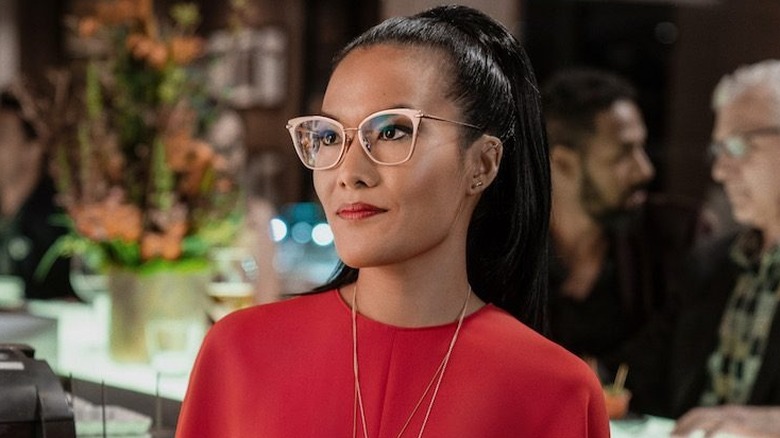 Netflix
Anyone familiar with the "Paper Girls" comic books know the four leads go all over the time stream, from the distant past to the far-off future. They also happen to travel to the not-so-distant future, where Erin just so happens to run into an older version of herself, and it's just been announced that older Erin will be portrayed by comedian and actress Ali Wong (via CBR). In addition to having one of the funniest stand-up specials on Netflix, she's also built up her filmography extensively in the last few years, appearing in the likes of "Always Be My Maybe" and "Birds of Prey." She currently plays a regular on the sitcom "American Housewife," and she lends her voice to characters in "Big Mouth" and "Tuca & Bertie."
When we first meet Erin in the comics, she may be the new kid in town, but she has big ambitions. She ends up meeting her future self, and it's safe to say that things aren't exactly the way she had imagined them in her mind. While Wong has mostly gotten to show off her comedic chops in the past, it'll be intriguing to see her take on a role that's tinted with a bit of sadness, but she's certainly not the first comedic actor to take on a dramatic role. 
Expect more casting announcements for "Paper Girls" to slowly trickle out in the coming months. As for us, we're still waiting with bated breath to see if another Brian K. Vaughan comic — "Saga" — could ever be turned into a movie or TV show.