The one comic you'll never see on the big screen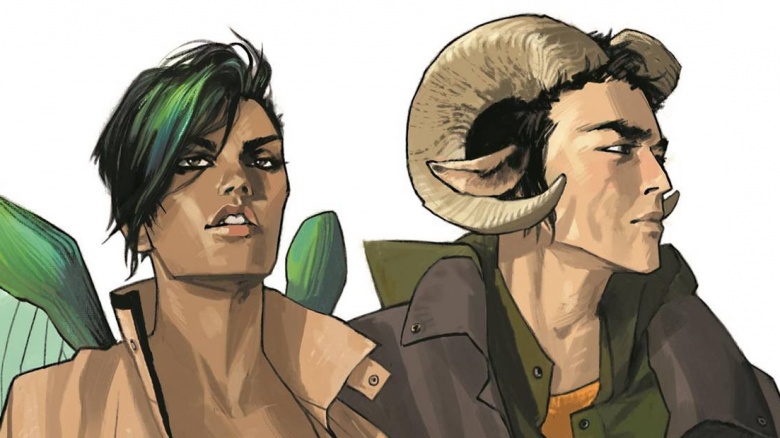 Saga is a hard comic to describe. One of the best short explanations is "Game of Thrones meets Romeo and Juliet meets Star Wars," and even then it falls short. It's the story of two lovers, Marko and Alana, from opposite sides of a galactic war. Their home worlds, the technological planet of Landfall and the magic-using moon of Wreath, want them dead as the very existence of their relationship (and worse, their lovechild, Hazel) is a political nightmare for both sides. The story follows their struggle to find a safe place in the galaxy to raise their daughter while being pursued by both of their home worlds, dangerous mercenaries, and Marko's furious ex-fiancée Gwendolyn, as well as vicious aristocratic robots with televisions for heads.
It's a masterpiece in terms of world building, character development, plot, themes, and artwork. It has a large and growing fanbase and a growing list of accolades. But don't hold your breath for seeing it on the big screen: Saga's writer, Brian K. Vaughan, has gone on record as saying he wanted to develop a comic series that could never be adapted to film or television. Illustrator Fiona Staples has suggested he was burned out from working in television, having been a writer on Lost and Under the Dome. Both of these artists have made full use of the medium to tell a story unfettered by the constraints of the screen, making it a nightmare for anyone who might want to adapt it in the future.