What Really Happened To Dunder Mifflin Manager Ed Truck From The Office?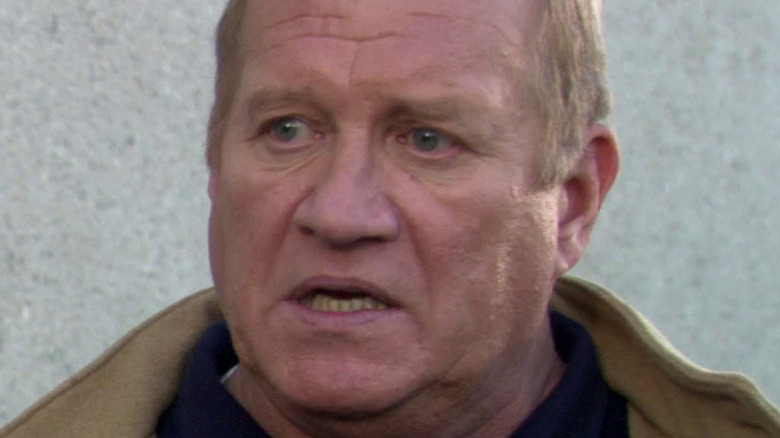 NBC
We met many a minor character on "The Office," with some sticking around for multiple episodes. Others were just one-offs. No matter how short some of these stints were, however, somehow the writers of the hit NBC sitcom managed to make many of them lovable, including Paul Faust of the Five Families, Michael's (Steve Carell) nephew Luke (Evan Peters), and Captain Jack (Rob Riggle) from the booze cruise.
There were also minor characters who were mentioned on multiple occasions, but whom we only saw once. Exhibit A: In Season 2, Episode 14 ("The Carpet") we meet Ed Truck (Ken Howard), the former regional manager of Dunder Mifflin Scranton, and Michael's old boss. Michael seeks out Ed after someone leaves a disgusting surprise on his office carpet. He wants some advice about how to deal with it. 
We never see Ed again after his brief scene with Michael, but he is mentioned from time to time. The biggest storyline surrounding the former boss actually comes in Season 3, Episode 4 ("Grief Counseling"), in which we learn about Ed's horrific death. While the circumstances surrounding his death are quite gruesome, fans always questioned if the story was really true as related.
Was Ed Truck actually decapitated?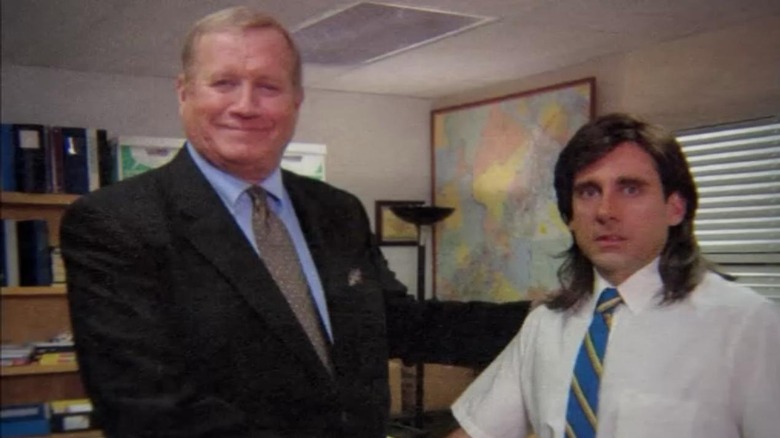 NBC
Creed (Creed Bratton) reveals to Michael and Dwight (Rainn Wilson) in Season 3 that Ed has been decapitated. He tells his co-workers that the former manager was "drunk as a skunk," and slid under an 18-wheeler while driving. The accident swiftly removed his head. Michael and Dwight are completely fascinated by the story, and eventually, the whole office finds out what happened.
Over the years, fans began to wonder if Ed was really decapitated, solely based on the source of the story. Creed definitely isn't the most reliable character on "The Office," and often spews head-scratching statements and outright fictions. It was entirely possible that Ed just died in a car accident, but Creed embellished the story in a way only he could. We unfortunately have figured out all these years later that Ed actually was decapitated, and Creed was telling the truth.
Former "Office" stars Jenna Fischer and Angela Kinsey revealed on their "Office Ladies" podcast that Creed's story was truthful, and even reached out to their producer. Jennifer Celotta, who confirmed the storyline. The women agreed with fans that the story wasn't very believable given the source, but unfortunately for Ed, he really did meet his demise by losing his head.