The Minor Character On The Office Who Was Almost Cast As Pam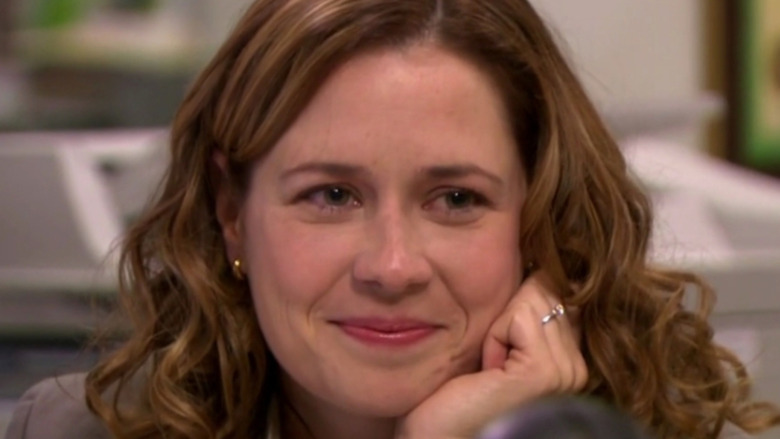 The Office was such a hit for NBC not just because of its great writing, but because it had a perfect cast with incredible chemistry. It's hard to imagine any of our beloved Dunder Mifflin employees portrayed by someone else, but the show was so close to looking very different in terms of some of its lead actors. Bob Odenkirk, David Koechner, Alan Tudyk, and even Rainn Wilson were contenders for the role of Michael Scott, which eventually went to Steve Carell (per TV Guide). John Krasinski wasn't the only actor considered for Jim Halpert either, as Adam Scott was on the shortlist, while Seth Rogan was also in the running to play Dwight Schrute.
It turns out, a number of different actresses were vying for the roles of the office women, as well. Angela Martin, who originally auditioned for Pam Beesley, was eventually cast as Angela, a character with a personality almost completely the opposite of Pam's. Several other actresses also auditioned for the role, which was made famous by Jenna Fischer, but it turns out there was one performer who came really close to landing it, according to Office writer and showrunner Greg Daniels.
Pam Beesley was almost played by a Superbad star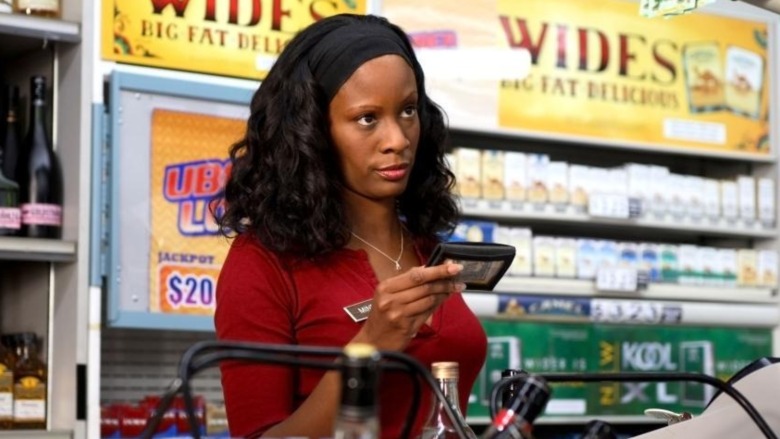 Sony Pictures
According to Daniels, actress Erica Vittina Phillips was seriously considered for the role of Pam. Famous for her supporting roles in 40-Year-Old Virgin and Superbad, Phillips was in the running due to Daniels' initial idea to have Pam and Jim be an interracial couple.
"There was a time when I thought that maybe in America, Jim and Pam should be an interracial couple," he admitted to Yahoo! Entertainment. "So I had an actress named Erica Vittina Phillips, who I was kind of interested in for Pam for a while. But Jenna, when she came in, she socked all other thoughts of Pam. I mean, it was insane. She came in ... it was like a magic trick. It didn't seem like an actress. It just seemed like, 'Oh, there's the character brought to life. We can stop looking there.'"
Despite being very impressed with Phillips, Daniels eventually went with Fischer thanks to that nailed audition. Phillips eventually ended up on The Office anyway, in season 8, episode 2, entitled "The Incentive," in which she plays Darryl's (Craig Robinson) ex-wife, Justine.