The Rock And Roll Comedy Hidden Gem You Can Stream On HBO Max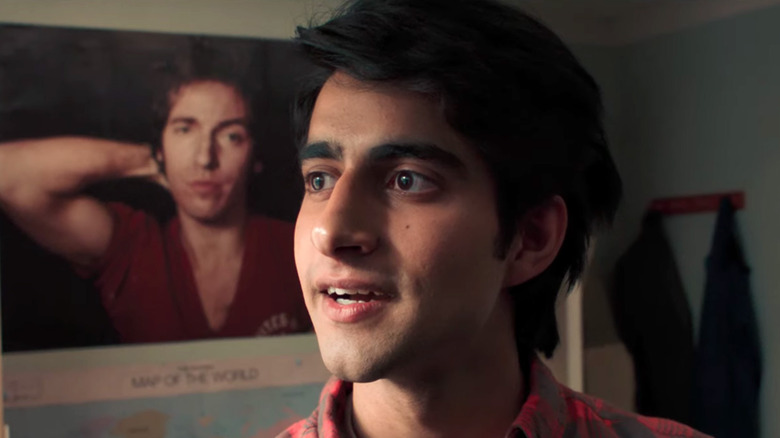 Warner Bros.
Don't understate the power of rock 'n' roll. After all, Starship built a city on top of it back in the 1980s. Music's true power lies in its ability to inspire regular people to chase their dreams. And in some cases, that means picking up a guitar and starting a band that has the potential to change the world someday. Other times, it encourages teenagers to pick up a pen and write about their experiences, which are arguably just as powerful as rocking out in packed stadiums. 
"Blinded by the Light," Gurinder Chadha's 2019 comedy adapted from the book of the same name by Sarfraz Manzoor, is about the latter — and it's a love letter to Bruce Springsteen. Despite its 89% fresh score on Rotten Tomatoes (not to mention an audience score of 91%), the movie isn't well-known, but hopefully that will change now that it's available on HBO Max.
"Blinded by the Light" is the story of 16-year-old Javed (Viveik Kalra) as he tries to navigate Luton in 1987 and deal with his overbearing father (Kulvinder Ghir). After listening to a cassette tape that was given to him by his friend Roops (Aaron Phagura), Javed becomes inspired by the music of Springsteen, which then sets his coming-of-age journey into motion. Thanks to further encouragement from his teacher (played by Haley Atwell), Javed goes behind his dad's back to pursue his dream of becoming a writer. That is, when he isn't running around Luton singing "Born to Run."
Blinded by the Light is unabashedly life-affirming, but it doesn't ignore reality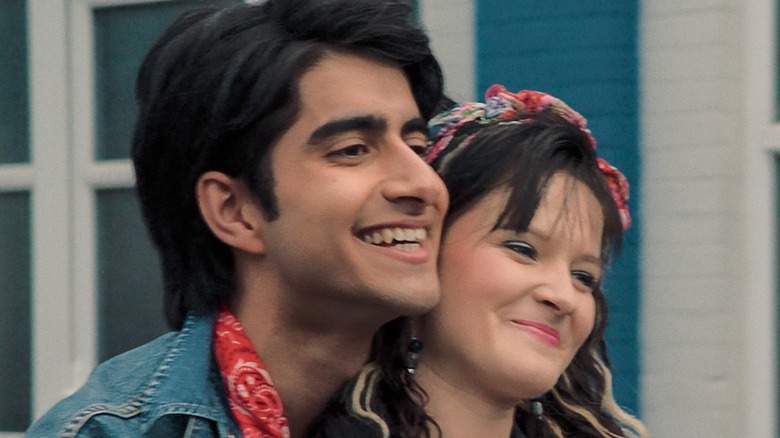 Warner Bros.
"Blinded by the Light" doesn't shy away from the weighty subject matter. At its core, it's a story about a teenager who's estranged from his father due to a growing disconnect between them. One of the most fascinating aspects of the story is seeing how Javed grapples with the conflict of familial loyalty and forging his own path, but it's perfectly balanced with nuance and humor. Of course, there are a couple of difficult scenes. The story is set in 1980s Luton, which was a racially charged town that saw its fair share of pro-racist rallies courtesy of the National Front. Racism was a disturbing reality of the zeitgeist, and "Blinded by the Light" probes these upsetting issues without sugar-coating them.  
While the story is led with honesty, the darker elements don't interfere with what is otherwise an inspirational and feel-good movie, littered with hilariously authentic characters — they're awkward, full of energy, and offer just the right amount of quirky characteristics to make the film feel genuine. For all of its emotional weight, "Blinded by the Light" is balanced out with cheesy sing-a-long musical numbers, heartfelt humor, and a sense of optimism that's utterly infectious.