The Channing Tatum Action Flop Finding New Life On Netflix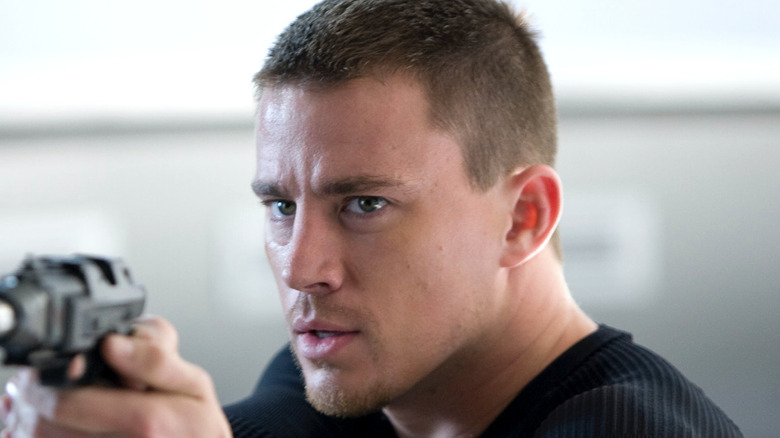 Paramount Pictures
With everyone still spending most of their time indoors, there are a lot of people watching Netflix at the moment. Thankfully, the streaming network keeps adding old and new movies and television, so there's never any shortage of things to watch. It turns out that this isn't just good for the viewers, but also for many underappreciated movies and television from years past. While other flicks that Netflix has brought new attention to include Guillermo del Toro's underrated "Crimson Peak" and the Jennifer Aniston romcom "Love Happens," the newest flop to hit it big on Netflix is the action film "G.I. Joe: The Rise of Cobra," based on the toy franchise from Hasbro. 
Originally released in 2009, the film stars Channing Tatum as Duke, Marlon Wayans as Ripcord, Adewale Akinnuoye-Agbaje as Heavy Duty, Rachel Nichols as Scarlett, and Ray Park as Snake Eyes. The story follows Duke and the team as they fight against enemies using nano-technology and warheads to start a world war. While on the mission, Duke encounters some old friends who have been led astray, and it's his job to stop them. The action film didn't do well when it was released, to say the least, but now it's getting a new life thanks to Netflix.
G.I. Joe: The Rise of Cobra gets a second chance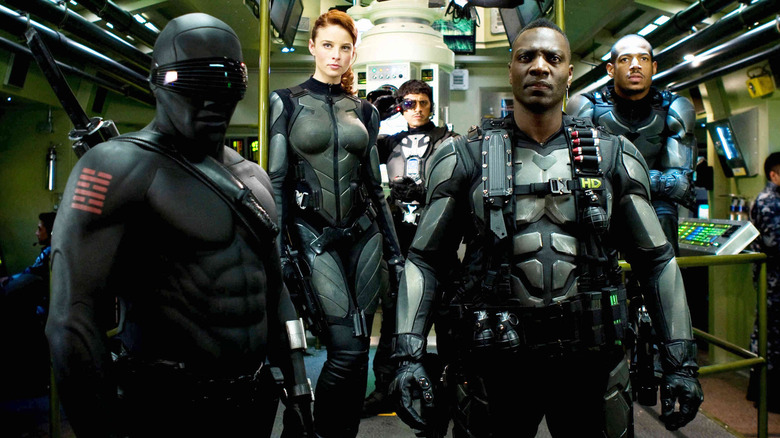 Paramount Pictures
When "G.I. Joe: Rise of Cobra" first came out, the film did okay at the box office, earning a whopping $302 million worldwide (Box Office Mojo). But when you consider their budget of $175 million, along with expenses for salaries, marketing, and other factors, it's not much of a profit. Despite that, the film took the biggest hit from critics. "G.I. Joe: The Rise of Cobra" has a 34% on Rotten Tomatoes, with the Critics Consensus calling the film "a cartoonish, over-the-top action fest."
Still, there's a lot to love about this fun action film. Sometimes there doesn't need to be anything but fight scenes, big explosions, and enjoyable actors for the right audience to have a great time watching a movie. Tatum leads the G.I. Joes against an all-star villain team, with Joseph Gordon-Levitt playing Rex Lewis aka Cobra Commander, while Christopher Eccleston plays Destro and Sienna Miller plays the Baroness. What's not to like? 
Critic Nikki Baughan of Roll Credits understood the point of the movie perfectly in her review of the film, saying, "G.I. Joe: The Rise of Cobra" "is first and foremost an action movie, designed for bombastic effects, exhilarating sequences ... and larger-than-life characters." You can't deny it, "G.I. Joe: The Rise of Cobra" delivers, and the film is available to stream on Netflix now.