The Jennifer Aniston Flop Defying Odds And Dominating Netflix Right Now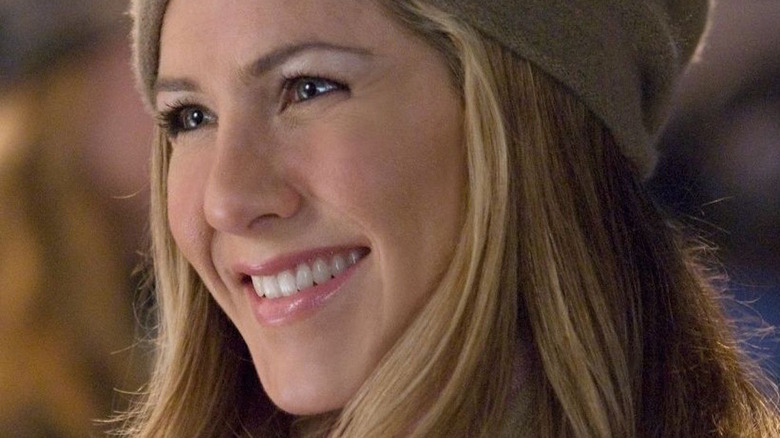 Universal Pictures
Jennifer Aniston is no stranger to a romance film. With hit titles like "Along Came Polly," "Horrible Bosses," "Marley & Me," and "He's Just Not That into You," she's made an impressive film career for herself following her "Friends" days. However, not every movie she's starred in has been a hit. One forgotten film from her extensive résumé is 2009's "Love Happens," which is now finding a brand new audience on Netflix.
Aniston stars as Eloise, an unlucky-in-love florist. By chance, she attends a seminar offered by successful self-help guru Burke, played by Aaron Eckhart. Burke wrote his best-selling self-help book in the wake of his wife's tragic death as a way to cope with his grief. However, as Eloise soon discovers, he may not be as healed as his public persona makes him appear to be.
Upon release, "Love Happens" was poorly received by critics. It holds a 16% critics score on Rotten Tomatoes and a paltry 33 on Metacritic. However, audiences on Netflix are rediscovering this simple and heartwarming story of love coming after loss. If you're into light romantic fair — or either of the two charismatic leads — then you might just find something to enjoy here.
Love Happens is a comforting romantic story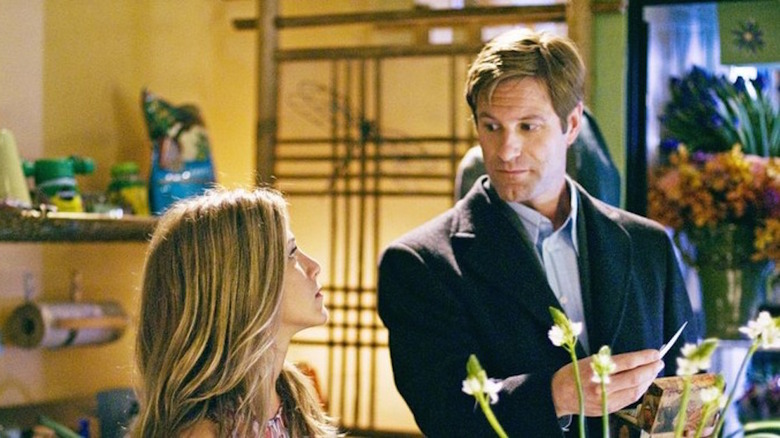 Universal Pictures
"Love Happens" is the directorial debut of Brandon Camp. Additionally, apart from Jennifer Aniston and Aaron Eckhart, "Love Happens" has a notable supporting cast, including Dan Fogler, the iconic Martin Sheen, John Carroll Lynch ("American Horror Story"), Frances Conroy ("Joker"), and the lovable Judy Greer, once again appearing in the supportive best friend role. The film's score also makes it an enjoyable watch. The songs were crafted by composer Christopher Young, also known for his work on "Swordfish," "Ghostrider," "Spider-Man 3," and "Pet Sematary" — just to name a few.
Romance films don't need to be complicated, high-brow, or experimental. Sometimes, you just want to watch two people fall in love. Eloise and Burke's connection is sweet, and harkens back to the unpredictability of real-life love. It's these simple elements that come together to make "Love Happens" a charming film. For those rainy days where you just want to watch some easy romance and maybe get lost in your own feels, "Love Happens" is the ideal watch.