The Tom Hiddleston Horror Flop Defying Odds And Dominating Netflix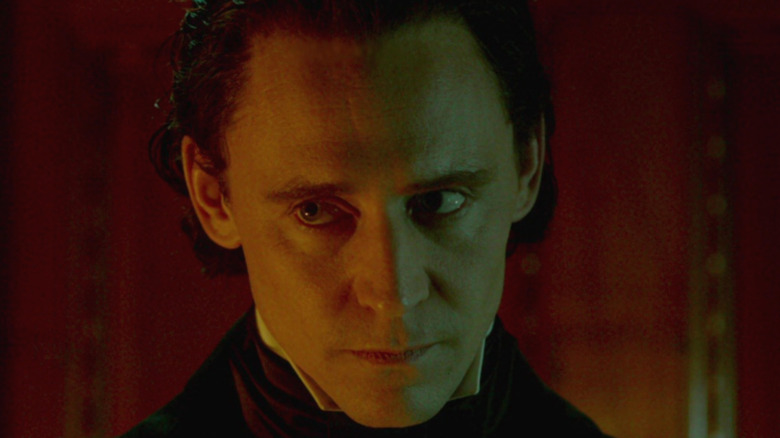 Universal Pictures
One of the things about pandemic life is the long stretches of unexpected downtime the quarantines created. Some have used the time to take up a new hobby like baking or crocheting, while others saw an opportunity to work their ways through their ever-growing watch lists on streaming services. The expanded binging time — and decrease in new movies — has allowed many older films to tap into a somewhat captive audience to gain a second chance at success. Such is the case for Guillermo del Toro's gothic romance-horror film, Crimson Peak.
For some reason, the film failed to connect with audiences and Crimson Peak earned just under $75 million against its budget of $55 million, according to Box Office Mojo. In other words, Crimson Peak was a commercial flop. But with its U.S. release on Netflix on April 16, it looks like streamers are giving the film a second wind.
Crimson Peak reaches new heights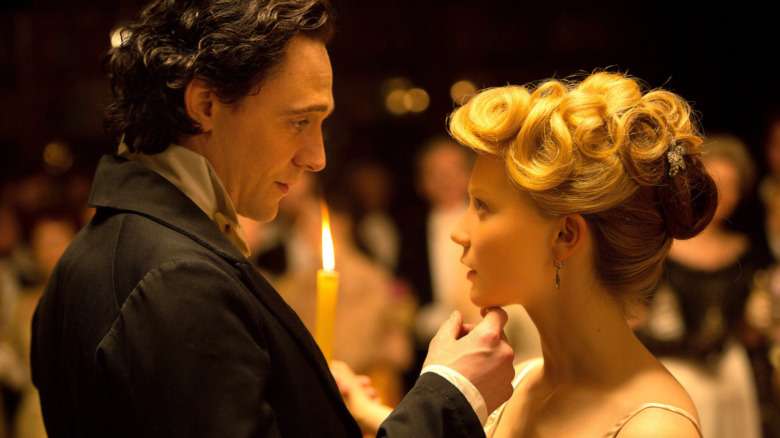 Universal Pictures
When Universal Pictures released Crimson Peak in 2015, the critical response was generally positive. The film currently holds a 73% rating on Rotten Tomatoes, with horror master Stephen King calling the movie "gorgeous and just f***ing terrifying." Set in the early 1900s, Crimson Peak follows Mia Wasikowska's Edith Cushing, a young author who becomes ensnared in the money-seeking machinations of siblings Thomas (Tom Hiddleston) and Lucille (Jessica Chastain) Sharpe. With help from both the living and the dead, Edith comes to learn of the Sharpes' unusual relationship and nefarious plot to wed her to Thomas and then kill her for her money. Fans of del Toro's work will find the auteur's signature blend of romance and horror.
Though audiences generally overlooked the film upon its theatrical release, viewers have propelled Crimson Peak to new heights on Netflix. Currently listed in the "Trending" category, there's significant expectation that the film will crack the streamer's "Top 10 Movies in the U.S. Today" in the coming days.