Why The Woodbury House From American Horror Story Looks So Familiar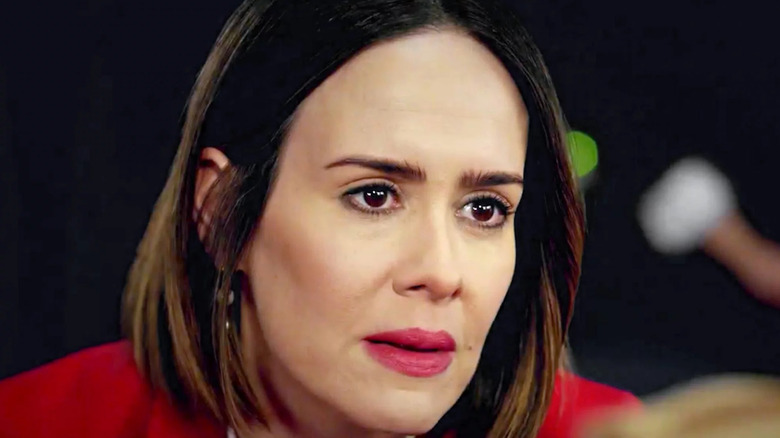 FX
"American Horror Story," the super successful horror anthology that you can catch on FX, is known for its iconic style and visual elements that seamlessly change each season to match the theme of the story being told at the time. That trend includes finding the perfect structures to help tell the stories showrunner Ryan Murphy has been sharing through the small screen since 2011 (per IMDb), and one of those buildings is the stunning, and haunting, mansion known as the Woodbury-Story house, located in Altadena, California. 
The home was named after some of the town's founders: Capt. Frederick Woodbury, for whom the home was built, and his brother, the highly influential community member John Woodbury. The beautiful Victorian home, built in 1882, features seven bedrooms, five bathrooms, both formal dining and banquet rooms, a cellar, seven fireplaces and a sprawling porch, according to Dirt. Over the years, the home has become so recognizable and influential, due to its stints as a restaurant, tea house, and private residence, among other things, that it has been listed in the National Register of Historic Places in the state of California.
In addition to appearing in the episode titled "Winter of Our Discontent" — the eighth episode of "American Horror Story" Season 7 — the iconic structure has appeared in other works of film, according to IMDb. Still scratching your head as to why the Woodbury house from "AHS" looks so familiar? Don't worry, we've got the scoop to fill you in.
The Woodbury house from American Horror Story has been featured in other TV shows and movies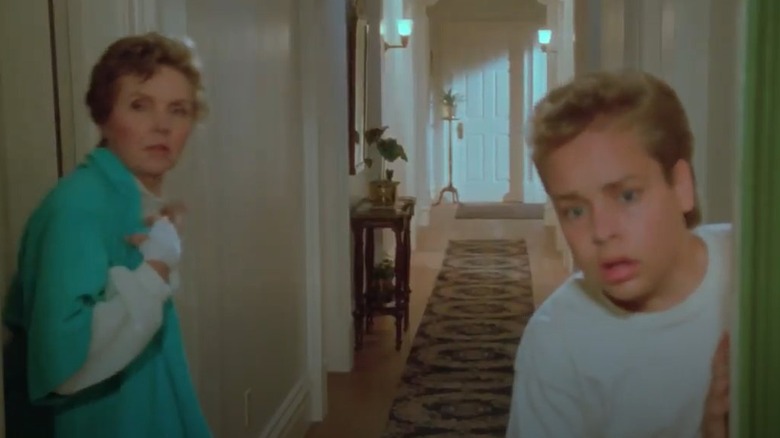 NBC
As Screen Rant notes, the Woodbury house's appearance in "American Horror Story" isn't the mansion's first "on screen" appearance. Aside from it showing up in "American Horror Story," the home is probably most recognizable from its appearance in the hit HBO vampire fantasy drama "True Blood," in which it pops up in the Season 5 episode "Gone, Gone, Gone," as a Gamma Kappa Tau fraternity house, per Dirt. In the mansion's music room, no less, viewers get to watch a pair of vampires, Reverend Steve Newlin (Michael McMillian) and Russell Edgington (Denis O'Hare), proceed to murder the whole chapter so they can dance and drink their blood.
The Woodbury house from "American Horror Story" also appears in the 16th and 18th seasons of the Travel Channel show "Ghost Adventures," as the paranormal investigators searched for evidence that the structure was indeed haunted, as many have claimed it to be over the years. The interior of the Woodbury house also appeared in scenes of the made-for-TV movie, "Amityville: The Horror Escapes," but only hardcore horror film buffs may recognize the home's interior from the 1980 movie "The Unseen."