The CW Pushes Charmed, Lost Boys Reboots To Next Season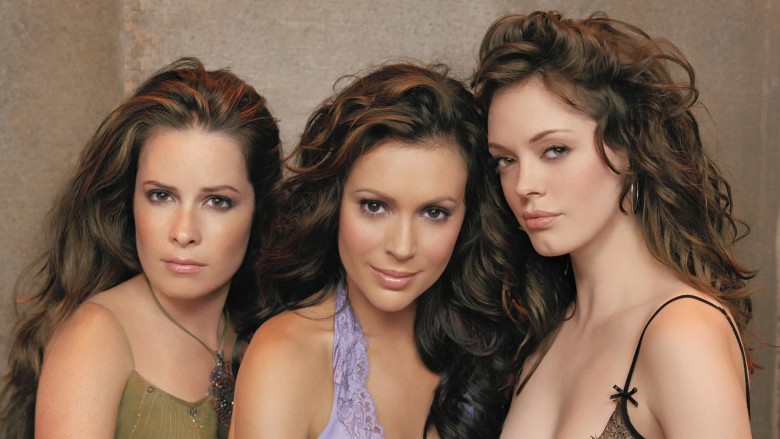 The CW already has a full slate of pilots for next season, causing them to push back two high profile projects to the next development cycle.
The Hollywood Reporter says that the network will push the Charmed and Lost Boys reboots to a later date.
The Charmed reboot, from Jane the Virgin creator Jennie Snyder Urman, is a 1970s reimagining of the original TV series, which starred Shannen Doherty, Holly Marie Combs, Alyssa Milano, and Rose McGowan. According to THR, the script for the pilot, from Jane writers Jessica O'Toole and Amy Rardin, wasn't what the network hoped, partially due to Urman's focus on Jane. The network hopes that, once Urman wraps Jane's third season, she'll be able to devote more time to retooling the pilot.
Lost Boys, from Rob Thomas, creator of The CW's iZombie and the canceled-too-soon teen mystery Veronica Mars, also needs a little more refining. The series, which is set to air over seven seasons, will cover a decade each season, with only the group of vampires (the titular Lost Boys) remaining the same. The series is based on the 1987 horror comedy starring Kiefer Sutherland, Corey Haim, Corey Feldman, Jason Patric, and Jami Gertz.
The CW already has pilots set for this season for a Dynasty reboot from Gossip Girl creators Josh Schwartz, Stephanie Savage, and Sallie Patrick; the Lucy-Hale starring dramedy Life Sentence; Insatiable, a drama about a disgraced former civil lawyer who becomes a beauty pageant coach; the Greg Berlanti and Jason Rothenberg action drama Searchers; military drama Valor; and Berlanti's newest superhero show Black Lightning.