DC's Black Lightning Series Could Join Arrowverse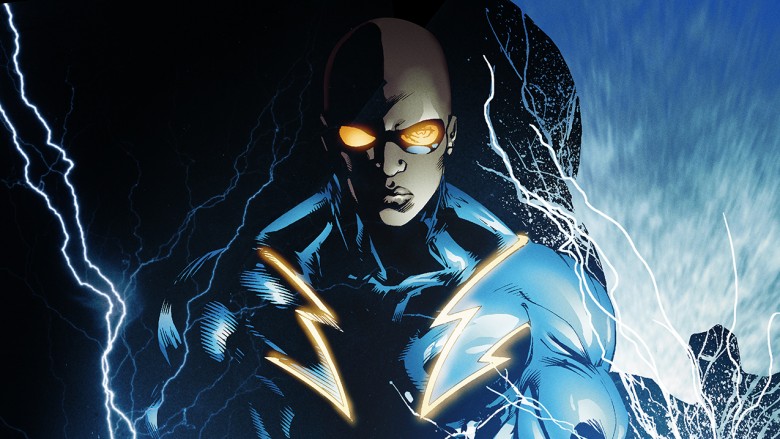 The CW's small screen superhero universe could be getting a little bigger.
Greg Berlanti, the architect of the Arrowverse, has been developing a new series based on the DC Comics series Black Lightning over at Fox. Deadline reports the network didn't feel the project was a good fit for its existing DC line-up of Gotham and Lucifer, so it passed on ordering a pilot episode. Luckily, Berlanti has a few connections at another network a bit more open to a straight-up superhero show. With Fox off the table, The CW is reportedly close to placing a pilot order for the potential series.
The series is based on the DC hero Black Lightning, who made his debut in 1977. The show would pick up with Jefferson Pierce, aka Black Lightning, having hung up his super-suit years ago. But, with his daughter hellbent on justice and a star student being recruited by a local gang, he's pulled back into the world of super-heroics. No word yet on if the series will be set within the continuity of the Arrowverse on Earth-1, or in a different universe. But, as Supergirl has made clear, there's no roadblock that can stand in the way of a good superhero crossover.
The Black Lightning script was written by the husband-and-wife team of Akil and Brock Akil, and with Berlanti attached as a producer, it'd stand to reason The CW would be very open to giving it a look. Pretty much every show he's put on the network has proven to be a hit, and he's batting 1000 when it comes to superhero TV shows.
Black Lightning was among the first black heroes to headline a major comic book series, and though Marvel beat them to the punch on the small screen with Luke Cage over on Netflix, it would still be a major step forward for representation. Coupled with Black Panther currently shooting toward a 2018 opening date, we could be looking at a renaissance of black heroes in live action.