Here's Where You Can Watch Every Episode Of The Midnight Gospel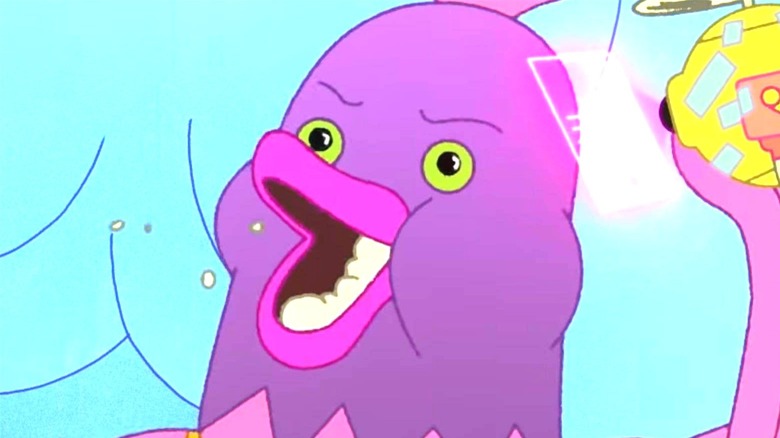 Netflix
We may receive a commission on purchases made from links.
Fans of "Adventure Time" creator Pendleton Ward knew he could take them to fantastical and unexpected places through his animation, but they still weren't quite ready for the Netflix series "The Midnight Gospel."
The brainchild of Ward and comedian Duncan Tressel, "The Midnight Gospel" adapted Tressel's podcast interviews for a science-fiction animated series, where a lonely "spacecaster," Clancy, travels to different worlds and speaks to their inhabitants — shortly before they're often destroyed. The result was a philosophical, downright psychedelic eight-episode journey that examined themes like death, hope, and the apocalypse through incredible visuals and personal insight. When the show premiered in April 2020 amid the outbreak of the COVID-19 pandemic, it struck a chord with both critics and viewers, resulting in a 91% approval rating from Rotten Tomatoes.
It's unclear if "The Midnight Gospel" Season 2 will premiere anytime soon, but if you're new to the series or just want to refamiliarize yourself with the first season, here's where you can watch it.
The Midnight Gospel Season 1 is streaming on Netflix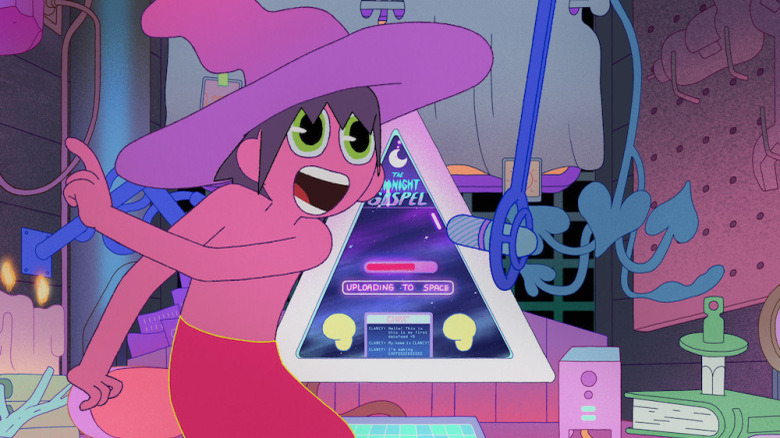 Netflix
The first and currently only season of "The Midnight Gospel" is available to stream on the show's parent service, Netflix, as long as you have a subscription. Unfortunately, it doesn't appear to be available on either DVD or Blu-ray, as is the case with many Netflix shows and movies. However, the soundtrack, created by artist Joe Wong, is available on Amazon, and the podcast the show is based on, "The Duncan Tressel Family House," can be found online.
While another season still hasn't been ordered by Netflix, the first-season finale did set up a potential second season, as intrepid spacecaster Clancy was fired on by the police and fell into the simulator. The ending featured Clancy waking up next to other dead spacecast guests, unsure whether he's dead himself and only told to "be here now."
Certainly, the show had set up a new twist where Clancy would now explore the afterlife, but without renewal and with the COVID-19 pandemic delaying a lot of productions, it's hard to say when, or if, "The Midnight Gospel" Season 2 will happen. For now, fans will just have to fall back on the original eight episodes.