The Midnight Gospel Season 2 - What We Know So Far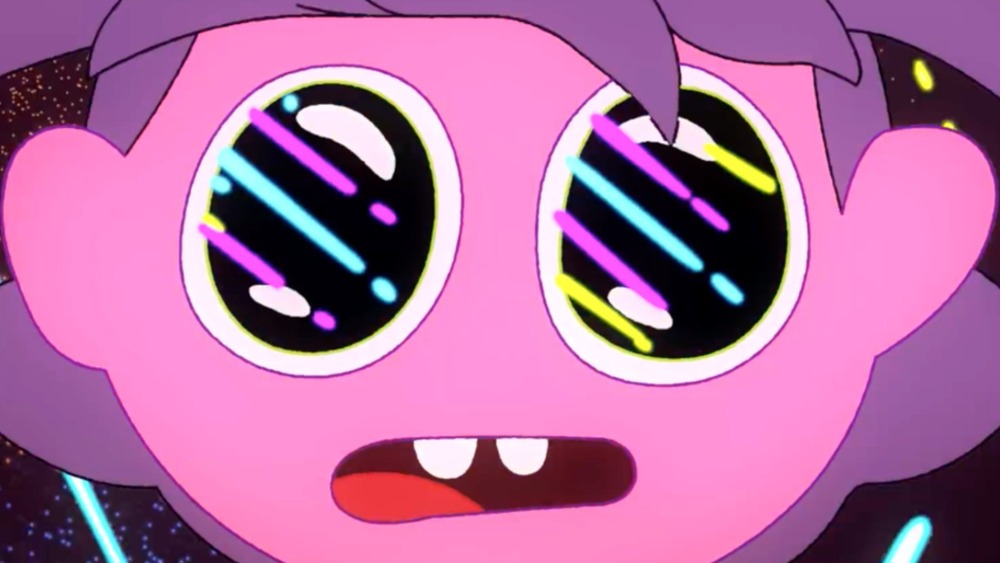 Netflix
If you watched Adventure Time and thought to yourself, "I like this but wish it was even weirder," then you definitely have eclectic tastes, but you also happen to be in luck. Shortly after the Cartoon Network series ended in 2018 (but before it was revived in 2020), creator Pendleton Ward blessed animation lovers with another series that finds silliness in the midst of apocalyptic scenarios – The Midnight Gospel.
The first season came out on April 20, 2020, and introduced the world to spacecaster Clancy Gilroy (Duncan Trussell), who travels to different worlds to interview the people there right before they're wiped out by some catastrophic event, often with Clancy barely escaping with his life. The high-concept plot is backed up with gorgeous animation to the point where you could watch the series without sound and just enjoy the artwork on display. 
From drug legalization to religion, the show tackles a variety of topics with equal parts comedy and pathos. As such, fans may be a little disheartened to hear that Netflix has yet to renew the show for a second seasons despite fans going so far as to launch a petition to get them to approve more episodes. As such, here's what we can surmise about a prospective second season of The Midnight Gospel so far. 
What's the release date for The Midnight Gospel season 2?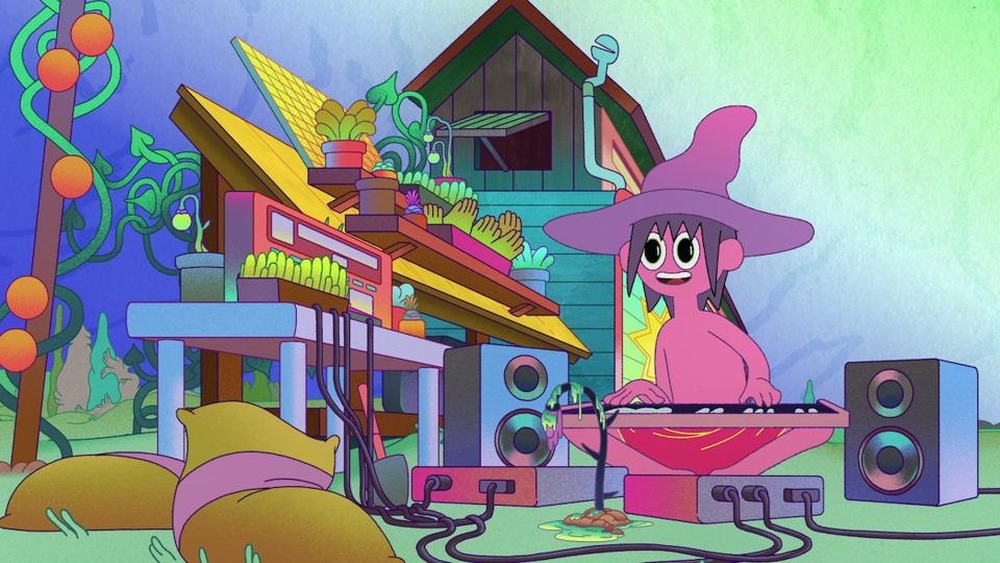 Netflix
Normally, we would assume a Netflix series will come out with a new season approximately a year after the last one aired. Seeing as how The Midnight Gospel season 1 was released in April 2020, it would make the most sense for season 2 to come out in the spring or summer of 2021. Unfortunately, without an official confirmation of new episodes, it could take a lot longer (if it even happens at all). 
Granted, the streaming service has been dealing with the impact of the COVID-19 pandemic just like every other studio out there. Some delays might be expected with that in mind, but since The Midnight Gospel is an animated program, it should be easier to work around coronavirus-related restrictions to get new episodes in production. It's hard to even speculate at this juncture because there just isn't any information available about when (or if) we might be able to return to the Chromatic Ribbon.
Who's in the cast for The Midnight Gospel season 2?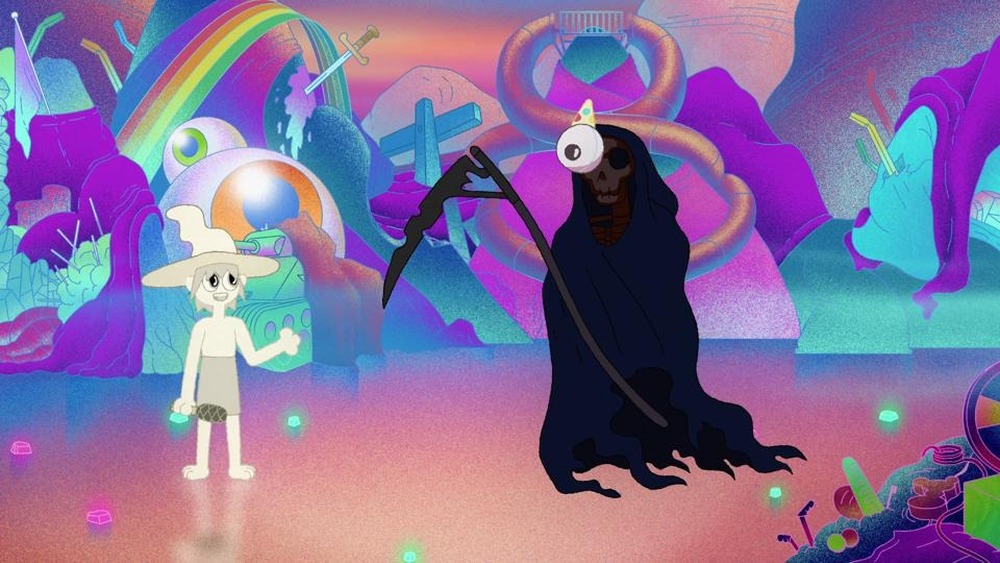 Netflix
The first season utilizes excerpts from the Duncan Trussell Family Hour podcast, where host Duncan Trussell talks with people from various walks of life about philosophy, life, and death. These excerpts are actually drawn from the podcast, while Trussell lends his voice to Clancy Gilroy during the more plot-oriented sections of the series. With over 400 podcast episodes featuring interviews with scholars, authors, and comedians, there's certainly plenty of inspiration out there for the subject matter discussed in potential future Midnight Gospel episodes.
Trussell's joined in the voice cast by recurring cast members like Stephen Root, Johnny Pemberton, Steve Little, and Maria Bamford. Other guest stars featured throughout the first season include Natasha Leggero, Dr. Drew Pinsky, and Pauly Shore. If Netflix picks up the series for another season, then fans should anticipate a wide array of people to take the psychedelic journey throughout the cosmos. 
What's the plot for The Midnight Gospel season 2?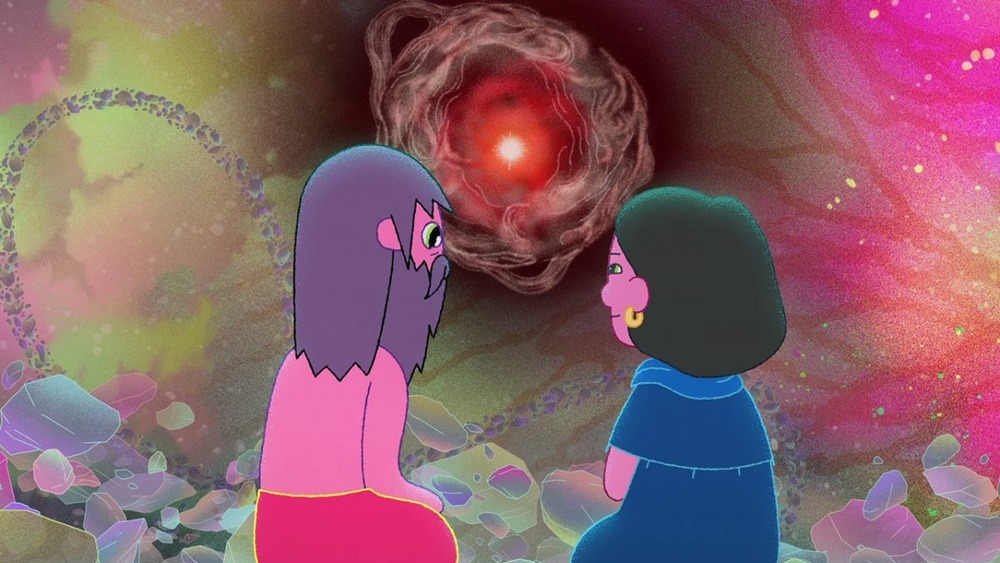 Netflix
While fans of the first season would no doubt love the opportunity to see more of The Midnight Gospel, it actually did end with a grand finale vibe that could serve as an emotionally satisfying send-off to such a bizarre show. The last episode of season 1 ends with Clancy and his dog, Charlotte, getting sucked into his simulator, which subsequently explodes. The final sequence sees Clancy on a train with everyone he had met previously on the series with the final words being, "Just be here now."
It could be seen as a final journey for Clancy and everyone he's met, but given the trippy nature of the show, it wouldn't be out of the question for him to enter some other plane of existence and continue interviewing people to learn more about what it means to be alive. There are hundreds more episodes of Duncan Trussell Family Hour to pull from, so the series could go on for quite a while longer if Netflix was interested in going down that route. As of right now, it's still up in the air, but perhaps fans should take a lesson from the series. Instead of worrying about what the future of The Midnight Gospel will be like, you should just be here now.