The Sacha Baron Cohen Movie That Fans Will Never Get To See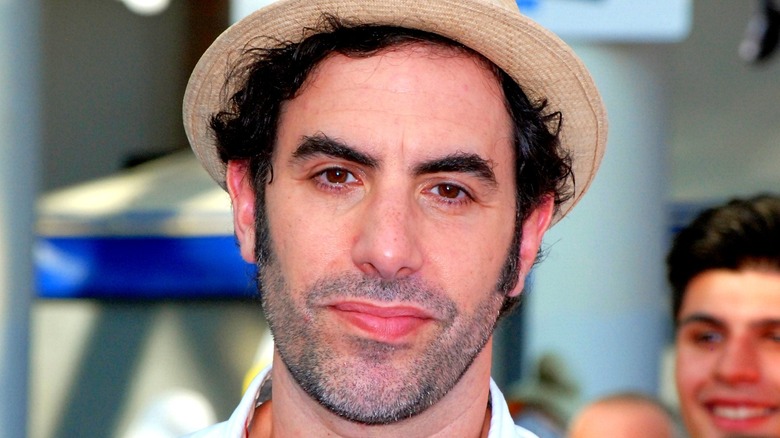 Shutterstock
Sacha Baron Cohen has solidified himself as one of the premiere actors working in Hollywood. From his Emmy-nominated days at "Da Ali G Show" to his two-time Golden Globe-winning role for "Borat" and its recent sequel to a more serious, Oscar-nominated turn in "The Trial of the Chicago 7," the actor and comedian has padded quite an impressive resume for himself over the last two decades. But, as many scrapped movies have proven, no matter how big the star, there are projects that will just get canned.
In 2019, Disney acquired Fox. Because of the major acquisition, many films that were in the works at Fox were subsequently scrapped. According to Variety, Disney was "axing the majority of the existing Fox film development slate and refocusing output, after the studio posted a $170 million operating loss in Disney's fiscal third quarter."
One of those projects was set to have Baron Cohen as the star. Unfortunately, it will never see the light of day.
Sacha Baron Cohen would have played a mime in Cochran & LaFarge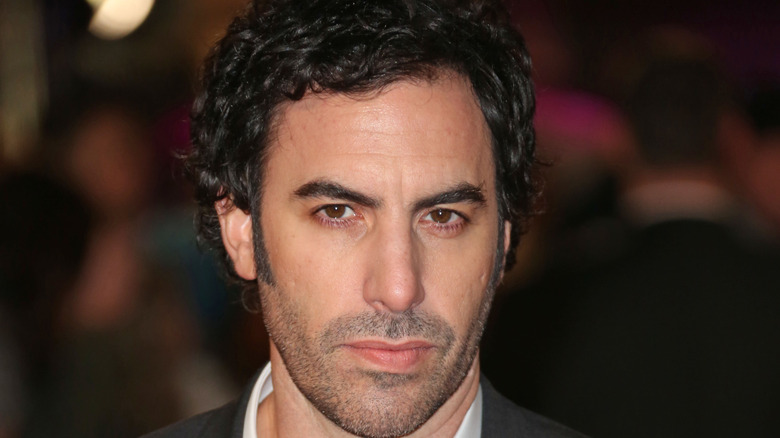 Shutterstock
"Cochran & LaFarge" was going to be centered around the "epic story of the greatest mimes the world has ever known," according to HSX. The film would have been a perfect fit for Baron Cohen, as the performer studied under renowned French clown Philippe Gaulier. Gaulier is also known for being quite the strict instructor. "Basically, the first thing you would do is put on some clown music, put on your red nose and go around the room," Baron Cohen told Seth Meyers. "If he hit his drum you'd have to sit down and that was it, that was the end of your exercise."
The movie was in the works, but in 2019, it became a casualty of the Disney acquisition.
"Cochran & LaFarge" would have also served as the directorial film debut for Ken Marino, the comedic actor known for appearances in notable films and TV shows like "Wet Hot American Summer," "Veronica Mars," and "Brooklyn Nine-Nine." 
Despite the cancellation of the project, both Baron Cohen and Marino have done just fine for themselves. Fresh off his Golden Globe win, Baron Cohen is set to star in "Mandrake the Magician," a film based on the illusionist from Lee Falk's comic strip. Marino most recently has been appearing in hits like Comedy Central's "The Other Two" and "Fresh Off The Boat."