Here's What Brandi And Kandi From My 600-Lb Life Look Like Now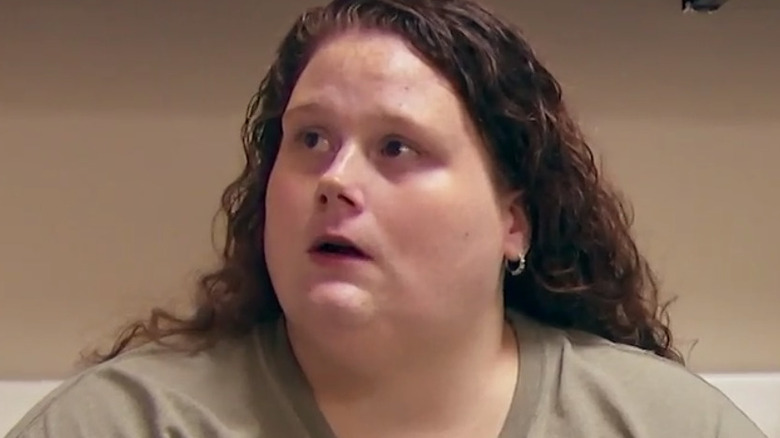 TLC
Twins Brandi and Kandi Dreier had one of the most heartwrenching stories on TLC's "My 600-lb Life." The sisters shared a traumatizing childhood full of neglect and abuse, spurring the young girls to turn to each other, and to food as comfort in their tumultuous lives. At 29 years old and with a combined weight of over a thousand pounds, the women decided to finally make a change. They met with famed weight-loss surgeon Dr. Younan Nowzaradan in order to get on the right track. 
Brandi and Kandi did well on their preliminary diet, each losing 40 pounds in their first month. Brandi qualified for gastric bypass first, while Kandi had to improve her heart's EKG readings before being able to go under the knife. Once Kandi went in for the operation, her heart stopped, and Dr. Now put her in a medically-induced coma to recover from the effects of the pulmonary embolism. Brandi feared she would lose her sister, and their family feared they would in turn lose them both. Thankfully, Kandi made a full recovery, and both of them pushed forward with diet, exercise, and therapy in order to change their lives for the better.
Brandi and Kandi are unrecognizable
Congratulations are in order for the twins, who have both dramatically slimmed down and completely turned their lives around. They appeared in the 2018 follow-up "My 600-lb Life: Where Are They Now?" and looked healthier than ever with no signs of slowing down. On the show, Kandi also revealed she was pregnant and happily married. She's since retreated from the spotlight, but Starcasm reported that the Vancouver native is now a happy mother of two. Kandi (who is not on social media) and her husband prefer to keep the details of their children private, and the family has taken great care not to reveal the kids' names online.
Brandi is very active on social media, and like any loving auntie, she posts pictures of her adorable niece and nephew as often as possible. She's also found a new lease on life — she's sporting a half-sleeve tattoo, posts pictures of her with a great circle of friends, and in 2020, made her relationship with a woman named Ruth Facebook-official. The sisters' apparent happiness is a huge leap from their first television appearance — when both were consumed by the anxiety of their pasts and what lay ahead.
In an interview with People magazine after their initial episode, Brandi rejoiced that "food doesn't rule our lives anymore," a statement that continues to ring true for the inspiring sisters as they keep thriving.