Fans Of Big Sky Just Got The News They've Been Waiting For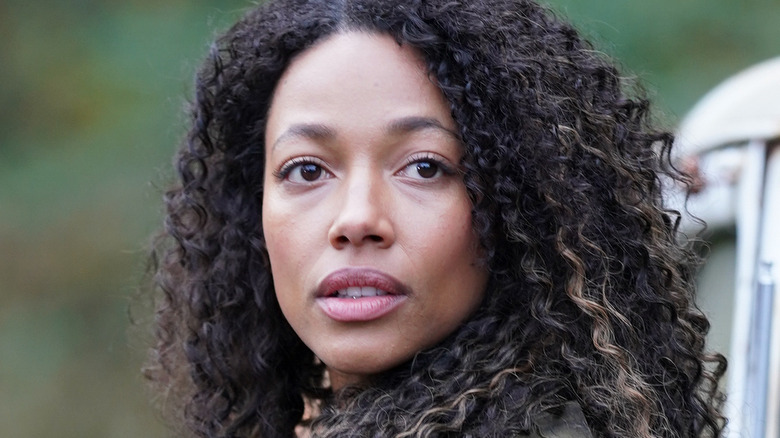 ABC
ABC's "Big Sky" has developed a solid fan base during its debut run, summiting the ratings with its premiere episode back in November, and maintaining healthy viewership numbers. The television adaptation of C.J. Box's "The Highway" series of novels, created by primetime royalty David E. Kelley of "Doogie Howser, M.D.," "Boston Legal," and others, has been met with the full spectrum of critical responses, but the general consensus from regular viewers is that the program's twists and turns make for an intriguing night of television. There are plenty of twists to spare, too — devoted followers of "Big Sky" have been through a lot during the show's inaugural season, what with the kidnappings and the executions — plus, the bow and arrow attacks, and all. They're probably tense. They're probably traumatized. They could, in all likelihood, use some good news.
Well, here it comes: According to Deadline Hollywood, "Big Sky" has just been renewed for a second season, with Season 1 executive producer Elwood Reid set to take over as showrunner. Reports currently indicate that Kelley will remain on board in a creative capacity and continue to serve as EP on the show.
Big news for Big Sky
News of the renewal of "Big Sky" is still hot and fresh, even preempting the program's first season finale, which is scheduled to air on May 18. That said, at this point — understandably enough — details are still thin on the ground. There's no word yet regarding how many episodes ABC has ordered, or what's in store for the crime-fighting team of Cassie Dewell (Kylie Bunbury, "Game Night") and Jenny Hoyt (Katheryn Winnick, "Vikings"), of the Dewell & Hoyt agency, in the future. The first season has been comprised of 16 episodes, if that's any indication of what's to come.
At present, the biggest shakeup seems to be the changing of the guard behind the scenes. Elwood Reid was brought in during the second half of "Big Sky's" first season. The show experienced a dramatic shift when it returned from mid-season hiatus, jumping headlong into a new narrative, pulled from a separate story from the source material. The shifts in plot and tone didn't go unnoticed by fans, either, so it will certainly be interesting to see how the series fares with a new hand at the wheel.
It's worth mentioning that "Big Sky" shouldn't be the only series with reason to celebrate in the near future. According to Variety, continuing production difficulties have thrown a wrench in this year's pilot season, and as a result, networks are now expected to keep the renewals coming hot and fast in the weeks to come. Stay tuned for more information.