The Real Reason Katheryn Winnick Paused Her Break From TV For Big Sky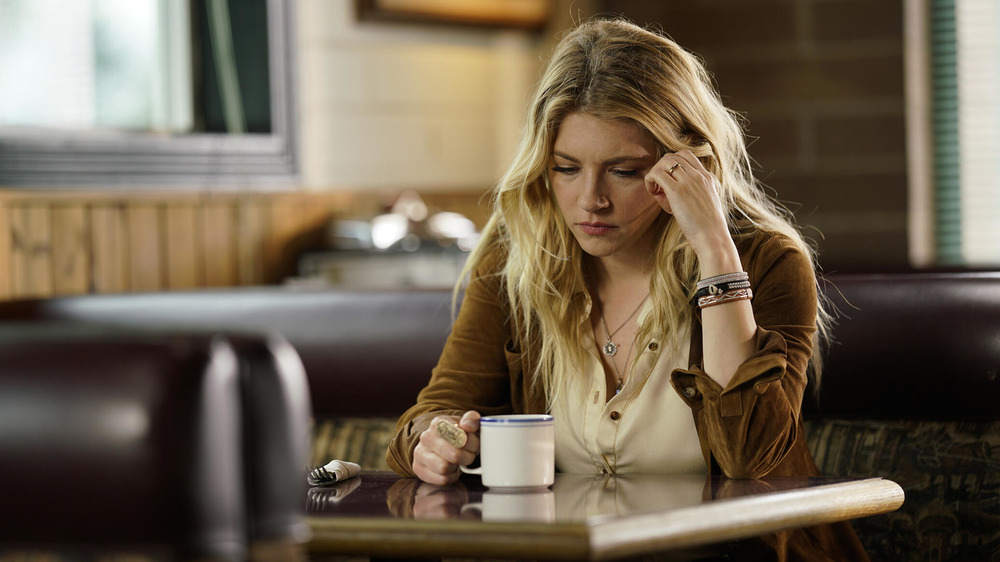 ABC
Katheryn Winnick has been incredibly busy acting the last few years. Most viewers probably know her for playing Lagertha on Vikings from 2013 to 2020. As the first (and ex-) wife of Ragnar Lothbrok, she's incredibly loving to those she holds dear, but will turn viciously on anyone she deems a threat. During her time on the series, she also managed to star in films like The Dark Tower, Speed Kills, and Polar, and her career doesn't look like it's slowing down any time soon. You can now see her on ABC's new procedural series, Big Sky. 
Along a remote stretch of highway in Montana, several women have gone missing. It's up to detectives Cody Hoyt (Ryan Phillippe) and Cassie Dewell (Kylie Bunbury) to figure out what's going on, and they'll get some much-needed assistance from Hoyt's estranged wife Jenny (Winnick) an ex-cop who still freelances for Cody's detective agency. 
Coming off the massive success of Vikings, Winnick has landed herself another prime role that allows her to really show off her acting chops, and it almost didn't happen. She was ready to take a break for a while, but a key detail of Big Sky convinced her to jump into another juicy part. 
Katheryn Winnick couldn't pass up the chance to work with super-producer David E. Kelley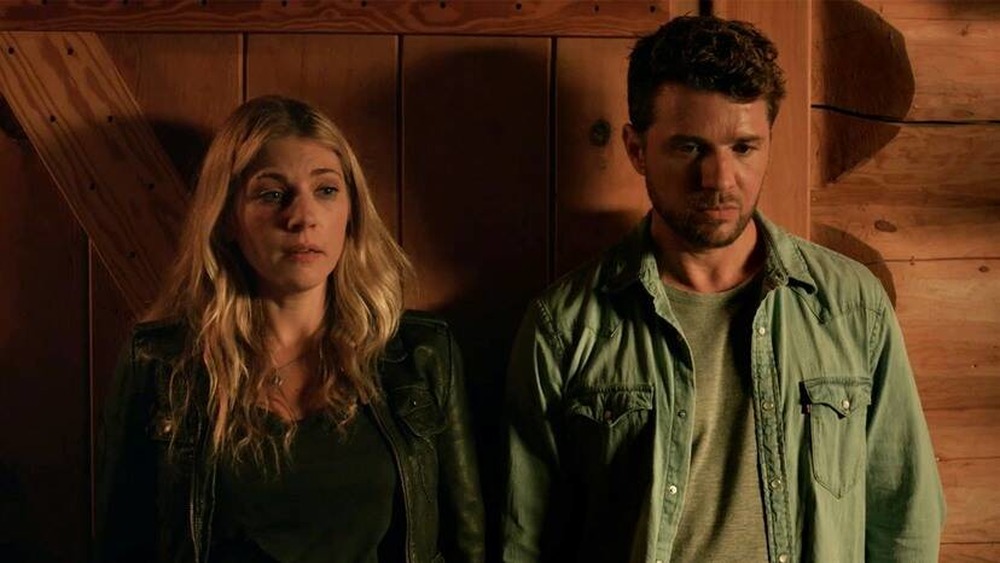 ABC
David E. Kelley is a legend in the television industry. He created Doogie Howser, M.D., Ally McBeal, and his most recent phenomenon, Big Little Lies. After writing and producing for HBO, Kelley's returned to network television for Big Sky, and if his previous successes are anything to go by, this procedural could soon become prime programming for the network. 
That's precisely the reason Katheryn Winnick wanted to sign on for the series so soon after finishing Vikings, despite her intended sabbatical. As she told Rotten Tomatoes, "I told the TV department of my agency, I'm like, 'I'm gonna take a break.' I have a movie coming out with Sean Penn that I'm very excited about called Flag Day, and I got a chance to direct Vikings, and I was honored enough to get an award for Best Director just recently for the Women's Image Awards. I was kind of ready to settle down and get to L.A. because I was in Ireland for so many years. But this was a straight offer and it's David E. Kelley, and there are some times in your career where you're like, 'Well, I can't say no to something like this.'"
Winnick went on to say that she's excited about the kind of stories this kind of show can tell. It may be on network TV, but Big Sky is not pulling any punches, as she explains: "I'm just really proud of them that they're not afraid to tackle not only great casting choices, but also material; we're dealing with sex trafficking, the pandemic is also written in the script, and topics that are somewhat uncomfortable, and that's what I find really makes compelling, exciting television."
The first episode of Big Sky ended with a bombshell of an ending that will leave your jaw on the floor. You can catch Winnick and the rest of the phenomenal cast as new episodes air every Tuesday night on ABC.