The Member In Criminal Minds That Was Only Supposed To Be In One Episode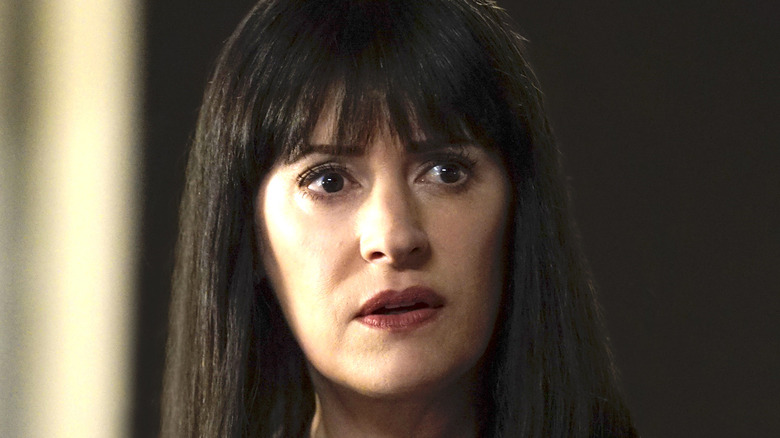 CBS
Although it officially finished airing new episodes in early 2020 after 15 seasons, "Criminal Minds" is still just as popular with fans of the show. With more than 320 episodes, there's definitely plenty to re-watch whenever you start missing your favorite Behavioral Analysis Unit of the FBI. Starring Matthew Gray Gubler as Dr. Spencer Reid, Kirsten Vangsness as Penelope Garcia, A.J. Cook as Jennifer "JJ" Jareau, Shemar Moore as Derek Morgan, Thomas Gibson as Aaron Hotchner, and Paget Brewster as Emily Prentiss, the show has gone through many different characters and storylines over the years. There have also been plenty of great guest stars, including Aubrey Plaza, Tim Curry, Luke Perry, and Mark Hamill, to name a few.
But did you know that one of the main cast members of "Criminal Minds" was originally intended to only appear in one episode? After 15 years traveling with these characters as they hunt down serial killers across the US, it's hard to imagine a show without every one of them. Despite that, it turns out the Vangsness's fan-favorite character, data analyst Garcia, was only supposed to be in the series' pilot episode. Thankfully, her talent and charm — and a standout chemistry with one particular actor — led the writers to bring Vangsness back again and again in "Criminal Minds" Season 1, before promoting her to series regular from Season 2 on. 
Penelope Garcia was originally cast to only appear once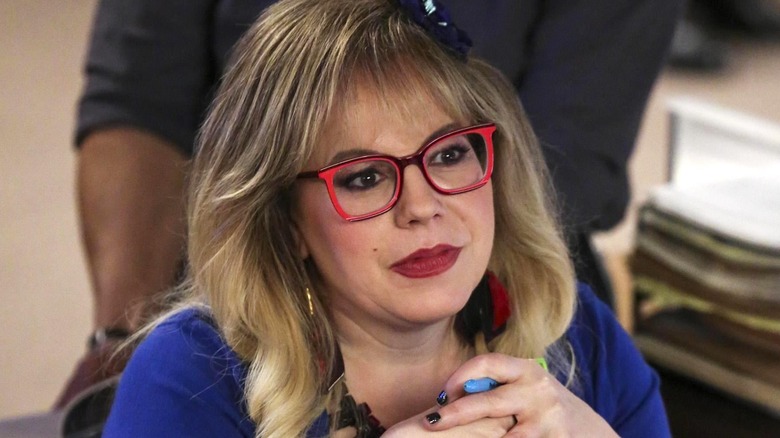 CBS
In a 2016 interview with Parade, Vangsness revealed that her iconic "Criminal Minds" character was originally slated to only appear in a single episode of the crime drama. Garcia is in Season 1, Episode 1, "Extreme Aggressor," along with the rest of the main cast, filling the role of the hacker and data analyst for the first case. While she continues to be a key member of the team going forward, it wasn't planned that way, and it wasn't even necessarily Vangsness's on-screen performance that convinced the writing team to keep her character around.
In the interview, Vangsness explains that she was sitting in an early table read when the staff told everyone except for the main cast to leave. But Vangsness was sitting next to Moore and she'd never met him in person before, so she stayed to chat and joke around. Later that night, "they sent me this re-write and it included some of the things that I was doing with Shemar [Moore]" during the meeting. The next day they filmed the scenes and had great chemistry, and the rest is history. It turns out that for Vangsness, the key factor was her off-screen chemistry with Moore, and the hope that it would transfer over to the screen. From the pilot on, the relationship between Garcia and Derek Morgan grows stronger through the episodes and seasons, and it's definitely many fans' favorite relationship on the show.
The significance of Garcia and Morgan's relationship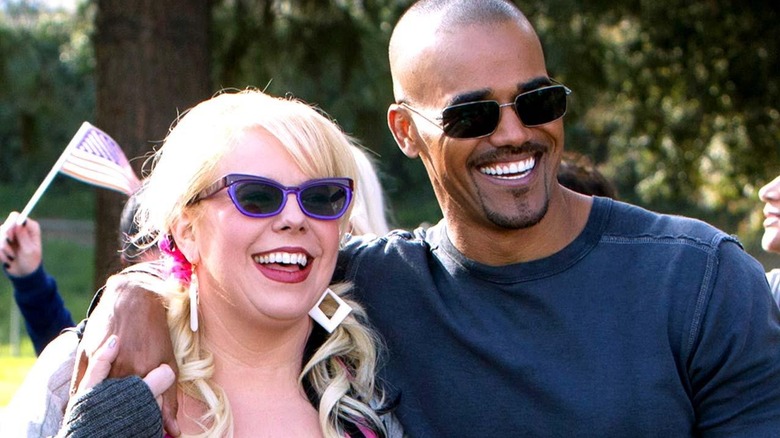 CBS
While many "Criminal Minds" fans hoped that the two agents' close and sweet friendship would blossom into full-blown romance, it never does, and that's the point. Throughout all of the seasons, the relationship between Garcia and Morgan is probably the steadiest on the show, and the two's love for one another never falters. Morgan and Garcia continuously flirt with one another and offer words of affection, but that's just how their friendship works. At the same time, both agents are there for one another in the darker moments, which there tend to be a lot of on "Criminal Minds," considering the nature of the show.
One particularly important moment for the friends is in Season 3, Episode 9, "Penelope," when Garcia is shot by an unsub stalking her. Morgan travels in the ambulance with her, intent to protect one of the most important people in his life. With the possibility of Garcia's death in front of them, the two declare how much they care for one another, with Morgan telling her, "Hey silly girl. I love you, you know that, right?", and Garcia saying "I love you too" back. In the same interview referenced earlier, Vangsness addressed the significance of the characters' relationship, saying, "I think both of us really honor how incredibly special that relationship is. And really, I wouldn't have this job if it wasn't for Shemar, if it wasn't for the energy between Morgan and Penelope."