First Image From Don't Breathe 2 Will Give You Nightmares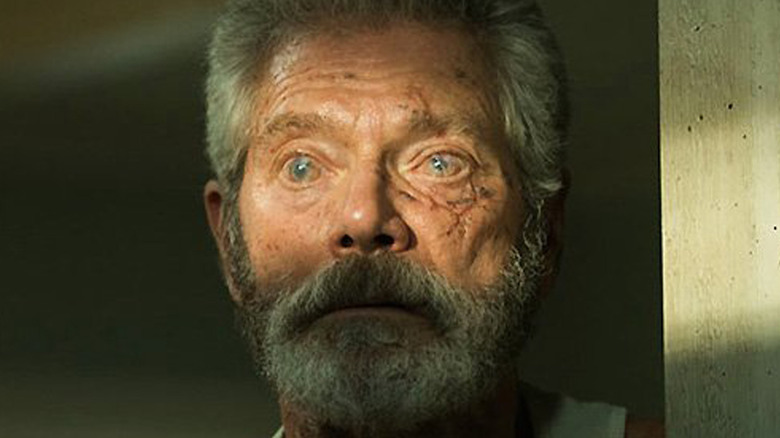 Sony
As a performer, Stephen Lang is not defined by a certain type of role, but by his ability to step into a wide range of roles. Lang has played pivotal parts in the likes of James Cameron's mega-blockbuster "Avatar," the edgy '90s western "Tombstone," the John Dillinger movie "Public Enemies," and more. He's currently slated to portray an archbishop in upcoming exorcism horror film "The Seventh Day."
That won't be Lang's first foray into the horror genre, however. His most recent appearance in a horror movie was in "Don't Breathe," released in 2014. In the film he plays a blind war veteran named Norman Nordstrom, also credited simply as "The Blind Man." Its plot kicks off when a group of young down-on-their-luck burglars find out that Nordstrom is supposedly sitting on a grand total of $300,000 in cash. They figure that, because of his blindness, stealing it will net them an easy score. As it turns out, however, the Blind Man is a skilled hunter. The film's title, then, is an allusion to the fact that merely breathing while being tracked by the formidable Nordstrom could provide enough of a sound for him to secure, and likely kill, his pray.
In of October of 2020, production company Sony announced that "Don't Breathe 2" will be released in August of 2021. Not only is the film still on track for an August release, but USA Today has shared the first official image of the upcoming sequel film.
The Blind Man is back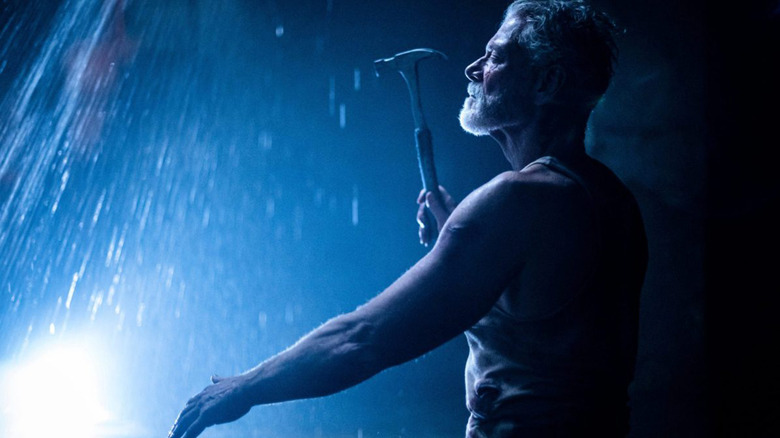 Sony
In this first look at "Don't Breathe 2," the Blind Man sits in darkness with a hammer at the ready. Water is falling in front of him and a light shines in the distance. While his location is vague and indeterminate, the Blind Man appears combat ready, eyes closed and ears perked to locate whatever or whomever it is he plans on whacking with the weapon he wields.
USA Today also offers a summary of "Don't Breathe 2" and its basic premise: "Set years after the 2016 hit, the horror sequel catches up with blind veteran Norman Nordstrom (Stephen Lang), who's been living in an isolated cabin but has his solace interrupted when past sins catch up to him."
At the end of the first "Don't Breathe," a woman named Rocky (Jane Levy), who was a one of the three burglars to break into Nordstrom's house, successfully flees Nordstrom and starts a new life in Los Angeles. Given that, according to the sequel film's plot summary, Nordstrom has been living in a cabin for years since then, revenge doesn't seem to be high on the Blind Man's list. Nevertheless, the question of whether or not Rocky has truly been able to leave her experience with the Blind Man behind her may still play a part in the "Don't Breathe" sequel, which will be released in theaters on August 13.