Why Stephen Lang Really Signed Up For His New Horror Movie - Exclusive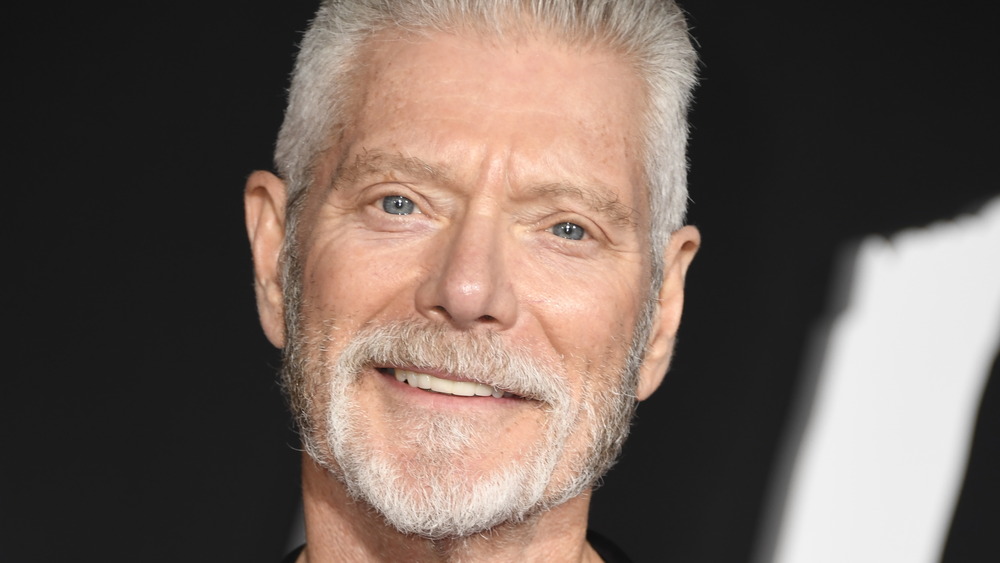 Frazer Harrison/Getty Images
Stephen Lang isn't one to get stuck in an acting rut. In fact, the roles he has taken during his 30-plus-year career have run the gamut — from period pieces like Gettysburg and Tombstone to more unconventional fare like the Sam Raimi-produced horror-thriller Don't Breathe and Peter Jackson's post-apocalyptic action adventure Mortal Engines. But his biggest role is arguably as the hard-edged Colonel Miles Quaritch in James Cameron's 2009 blockbuster Avatar, which will soon be followed up by several sequels starting in 2022.
Despite having his hands full filming those multiple sequels, Lang found time to sign on to play a mild-mannered archbishop in the 2021 horror movie The Seventh Day, which co-stars Guy Pearce (L.A. Confidential, Memento) as a hardened priest who specializes in exorcisms. For Lang, it's a smaller role than he's accustomed to, yet still pivotal to the storyline, as the archbishop is the liaison between Pearce's character, Father Peter, and his inexperienced apprentice (Vadhir Derbez) as they battle the demonic possession of a young boy.
Lang recently sat down with Looper for an exclusive video chat in which he revealed exactly why he signed up for The Seventh Day, which is out now in theaters and on demand.
Stephen Lang has always wanted to work with Guy Pearce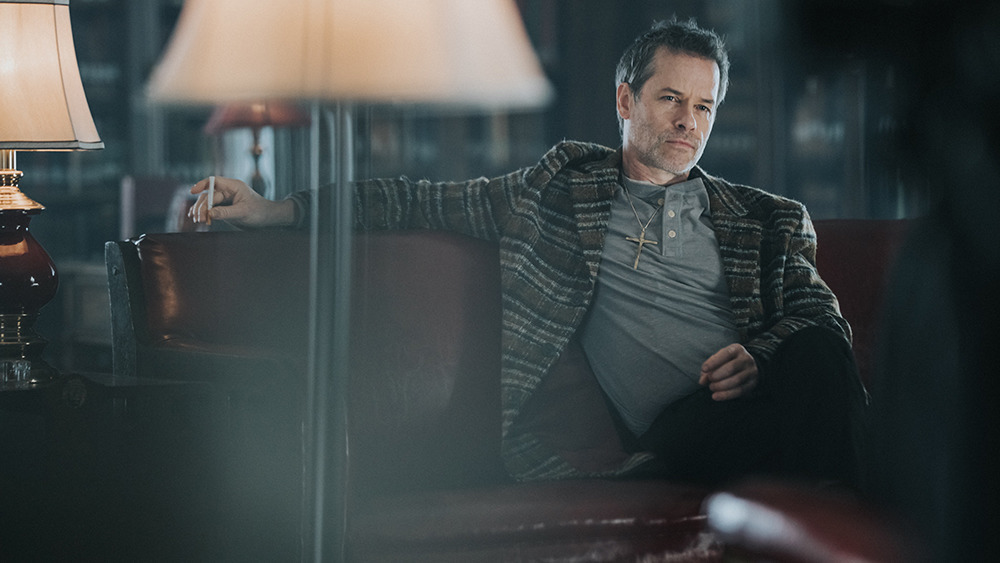 Vertical Entertainment/Redbox Entertainment
The Seventh Day follows renowned-yet-jaded exorcist Father Peter, as he takes a rookie under his wing and teaches him the ropes of tracking down and confronting demons. Lang's character, the archbishop, is a grounded, philosophical intermediary who seemingly keeps the rebellious Father Peter in check. But while his presence looms large, he's only in a handful of scenes. So what exactly drew Lang to the role?
"I liked the challenge, the obligation to come in for a very brief time on a shoot and kind of create a role very, very quickly," says Lang. "Not in broad strokes, but in swift strokes, and to do it efficiently, to make a role that people kind of know who he is in a very short time."
Unlike the Avatar sequels, which are taking years to complete, Lang's role in The Seventh Day lasted just a few days.
"A lot of times, I'm playing a role over a period of weeks or months, or even years, and you're kind of doling out the character incrementally — that's not what this was," says Lang. "It was a fast obligation to come in and to deliver on. So why wouldn't I do it? The character was interesting enough, in that respect ... and the story itself is a good one. It's a cool take on exorcism. It's well-executed and well-written."
But perhaps the biggest motivator for Lang was working alongside Pearce. "Although I've admired and respected his work for many years, I'd never worked with him," says Lang. "And so, I just flat out thought, 'This'll be interesting. I'd like to see if he's a good guy, or am I going to hate him?' And it was a pleasure working with him and getting along."
The Seventh Day is out now in theaters and on demand.