The Network That Pawn Stars Almost Ended Up On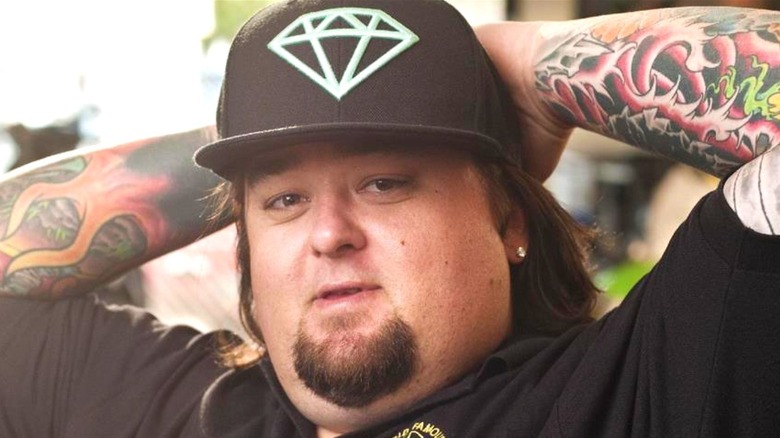 History
It's not easy to pitch a TV show or movie. You have to shop stories around to numerous potential buyers, and depending on which platforms and networks express interest, you might have to alter your ideas until they barely resemble your original vision. This happened with shows such as "The Witcher," "Mighty Morphin' Power Rangers," and in this specific example, "Pawn Stars."
Because the show has been on the air 17 seasons (and counting), audiences have had more than enough time to memorize its basic formula. A potential seller walks into a store and unveils an impressive piece of history or memorabilia — the show has to earn its spot on History, after all. Gasps are traded, price tags are haggled, and there's entertainment for everyone. Sometimes, the staff snags rare pieces of art; other times, they get their hands on literal pirate treasure, and occasionally, they walk away with nothing. There's a sale and an episode for everyone, but "Pawn Stars" was almost a very different show, mostly because it was originally pitched to a very different channel.
Pawn Shop Confessions could have been a thing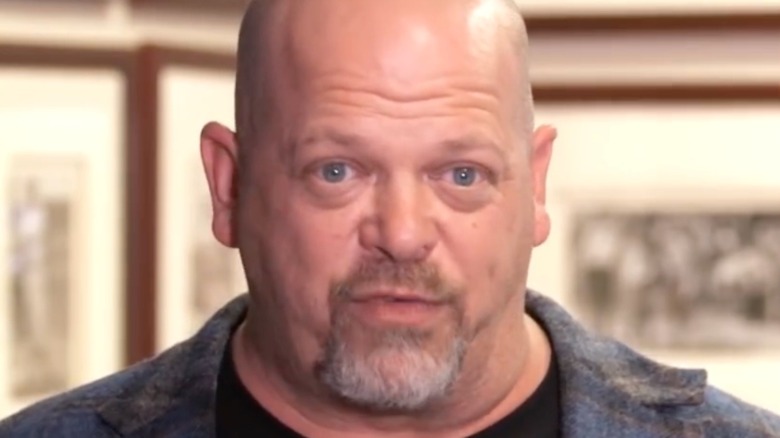 History
Many years ago, "Pawn Stars" lead, Rick Harrison, had a dream: to take advantage of his pawn shop's presence on local news reports, as well as on Comedy Central, and produce a show. But, reality got in the way.
According to The New York Times, Harrison originally signed on with HBO to produce a program about the people who do business with the shop. But, as Harrison noted, "People who pawn don't want to be on TV," so the network needed a way around camera shyness. HBO's answer was to channel its popular reality show Taxicab Confessions and use hidden cameras. There was just one problem: The show lacked the taxicabs and the confessions of its inspiration. The result was, as Harrison put it, "this hideous pilot."
Even though Harrison had a lot of experience haggling to make a profit, he couldn't do the same with his show. So, he waited for his contract to expire, after which a representative from Leftfield Pictures approached and asked him to combine his business and general knowledge into a show for History. That was how "Pawn Stars," as audiences now know it, was born. After nearly two decades, it's safe to say the formula is a success. We're still curious about the potential of hidden cameras with Rick, though.