The Shipwreck Treasure That Had A Huge Payout On Pawn Stars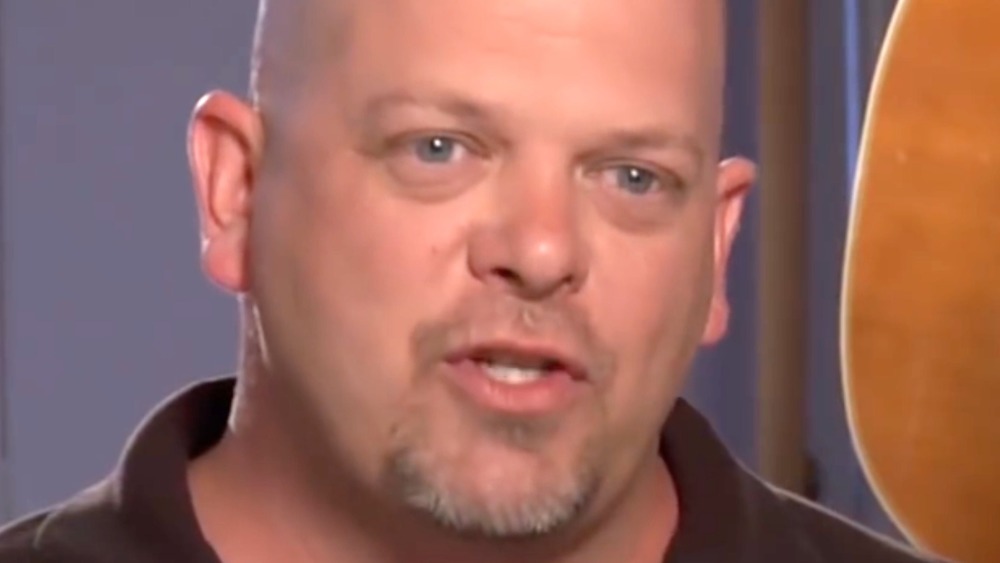 History
History — formerly known as the History Channel — has had plenty of hit television series over the years. There are dramas like Vikings and Knightfall, along with many popular unscripted television series, such as American Pickers, The Curse of Oak Island, and one of the channel's most successful shows ever, Pawn Stars. The reality series focuses on the World Famous Gold & Silver Pawn Shop in Las Vegas, originally opened in 1989 by the late Richard "Old Man" Harrison. The shop continues to be successful decades later, now owned and run by his son Rick Harrison, along with Corey "Big Hoss" Harrison and Austin "Chumlee" Russell.
Throughout the show's eighteen seasons of episodes, Pawn Stars features plenty of interesting finds, including movie props like Christopher Reeves' Superman costume and the Everlasting Gobstopper from Willy Wonka and the Chocolate Factory. While there are many instances in which a customer's hopes and dreams are crushed when their item is revealed to be fake or not worth as much as they thought, there are also quite a few finds that lead to huge price tags.
In one episode in season 2 of Pawn Stars, a man comes in with a gold bar he found while cleaning out his grandparents' things after their death. He says he's never heard either his grandmother or grandfather mention it, yet there's a possibility the item could be worth some money. When Rick looks at the gold bar, he confirms this. On top of that, he says that it's highly likely it's from a shipwreck, which would make the gold almost twice as valuable.
A centuries-old shipwreck gold bar sold for more that $30,000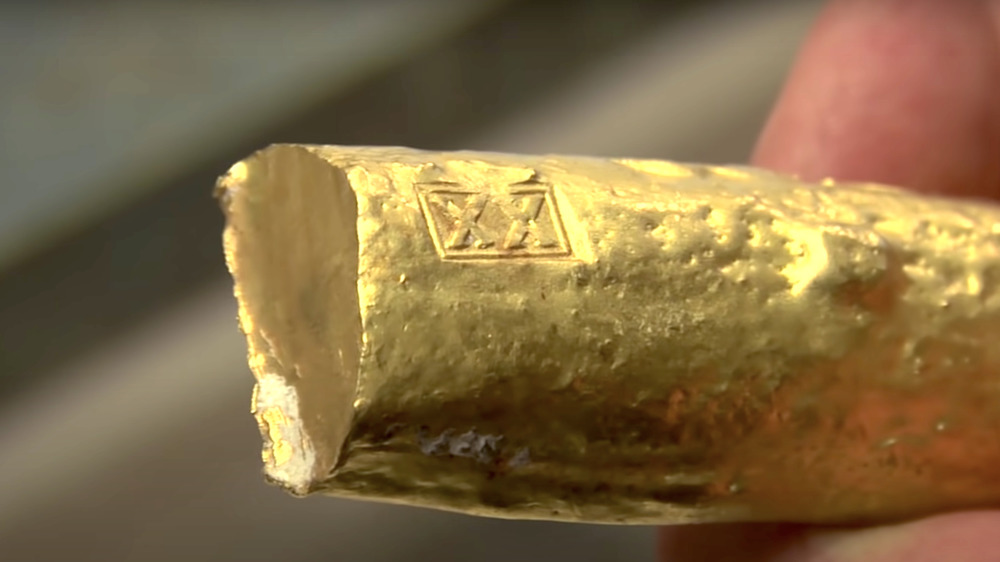 History
Rick notes that the gold bar has a symbol imprinted on it, and there appears to be a build up of something that might be coral on the bottom, which could only happen if the gold was in the ocean somewhere for a long time. In comes Mel King, the president of Big Blue Wreck Salvage and an expert in shipwreck artifacts. Thanks to his knowledge, Rick and the seller find out that the double "X" impression is an indication of the gold's weight and worth during trading, generally seen during the 1500s. He also confirms that the gold bar is in fact shipwreck treasure. Knowing all this, Mel states that the gold bar's worth stands around $48,000.
As any frequent viewer of Pawn Stars knows, the shop needs to make a profit on everything they buy, so Rick aims to buy the gold bar at below that price. The seller makes an offer first at $48,000, and Rick counters with $32,000. Eventually, they agree to $35,000, which is still a hefty price for a random gold bar found in your grandparents' stuff, that's for sure. Although it's not the most Pawn Stars has paid for an item, it's certainly a lot of money.
So if you suspect you've got anything lying around at home that might be shipwreck treasure, you should get that appraised as soon as possible, because you might just be sitting on thousands of dollars, if not more.