How Mark Harmon Already Addressed Leaving NCIS In The Past
Whether you've just recently gotten into "NCIS" or you've been watching the smash CBS series since it premiered in 2003 (per IMDb), you know that Supervisory Special Agent Leroy Jethro Gibbs (Mark Harmon) is a big deal in the show. While his team's cast has evolved a bit over the years, it's hard to imagine what the procedural might be like without Gibbs at the helm, especially given how integral he's been to so many investigations and the personal growth of his fellow NCIS agents.
However, all good things must come to an end, and rumors have been swirling about how Harmon will make his inevitable exit from the show that he's an executive producer for. It won't be now, though, as The Hollywood Reporter recently scooped that Harmon has signed on to appear in the show's 19th season.
Still, you might be surprised to learn that the prospect of Harmon exiting from the show is a topic that's come up before. So, if you've been in the dark about how Mark Harmon already addressed leaving "NCIS" in the past, you're in luck because we'll share all the details.
Mark Harmon opened up to People about when the right time to leave NCIS would be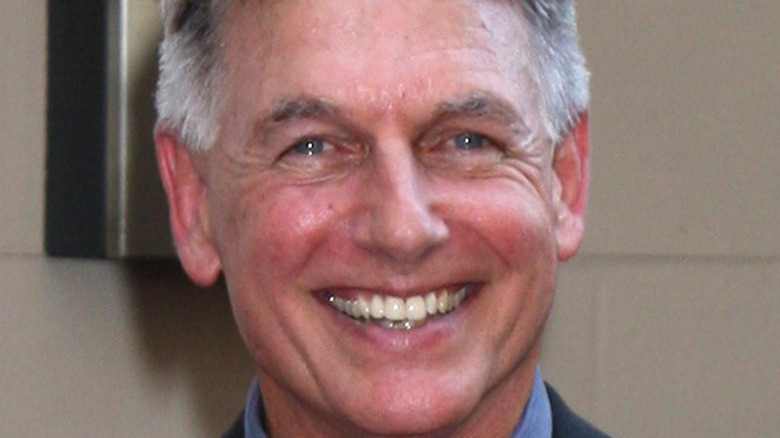 Shutterstock
In a 2019 interview with People, Mark Harmon talked about how as long as there are smart, interesting stories to tell, he'll continue to show up on set as Gibbs. He told the publication, "I've always thought if there's ever a time where the writers are walking into the room and going 'I don't know what to do,' then I think we all have to look at each other and call it a day. But we're not there yet."
Harmon went on to talk about how he knows the show's popularity and long-running success are special, and shouldn't be taken for granted, so he's planning to stick with "NCIS" for the long haul. He said, "I've been around long enough to know what this is. That commitment is part of what I signed up for; I know when this show ends that's it — there won't be anything else like this for me."
It doesn't look like Mark Harmon will leave NCIS any time soon
And it's not vanity holding Mark Harmon in his position on "NCIS." As Showbiz CheatSheet notes, the actor told James Corden in 2015 that he doesn't think Gibbs – or any character – isn't replaceable to the point where the show wouldn't survive without him, so he'll continue on as long as possible.
As Harmon told People, "Nothing goes on forever, but you've got to respect what this show is doing, 16 years in, and how it's doing it, and the people who are there punching in every morning and building what this is. There's a tremendous amount of pride there, so I see no reason to leave." 
We're just glad we'll have at least one more season with Harmon playing Gibbs on "NCIS."