Will There Be A Palm Springs 2?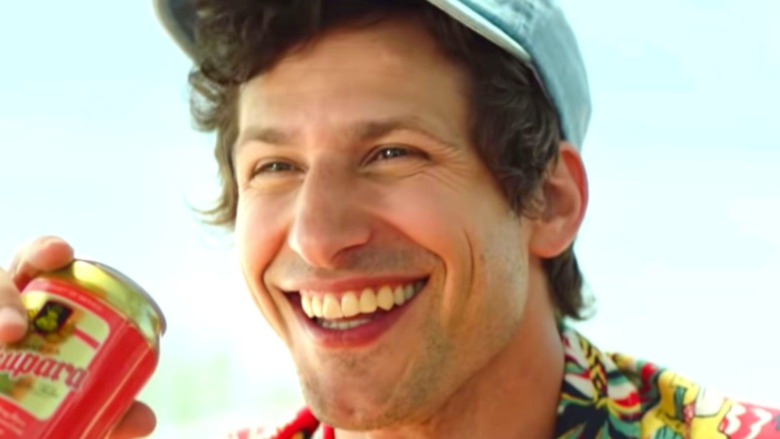 Neon/Hulu
With its biting cynicism and uncanny concept, the trippy romantic comedy "Palm Springs" proved to be one of the highlights of 2020. Starring Andy Samberg and Cristin Milioti, the film blends the sincere and surreal as protagonists Sarah and Nyles (Milioti and Samberg, respectively) find themselves stuck together in a time loop reminiscent of "Groundhog Day" on the day of an important wedding ceremony. The majority of the movie follows their attempts to escape or cope with the reality of existing in a time loop.
The film uses its science fiction premise to ramp up the absurdity of its rom-com-style writing. At the same time, it refuses to be hokey or overly optimistic. Nyles and Sarah are both fundamentally broken characters, and each of them carries their own air of cynicism throughout much of the movie. 
Regardless of the particulars, however, Palm Springs proved to be hugely successful when it was first released on Hulu in early July. Now, fans are wondering if they'll ever get to see more of Nyles and Sarah. The movie ends somewhat openly, and there are plenty of questions left unanswered by the conclusion. A "Palm Springs 2" is a distinct possibility, especially since it's not out of the realm of consideration for the film's stars.
The Palm Springs stars say they're open to a sequel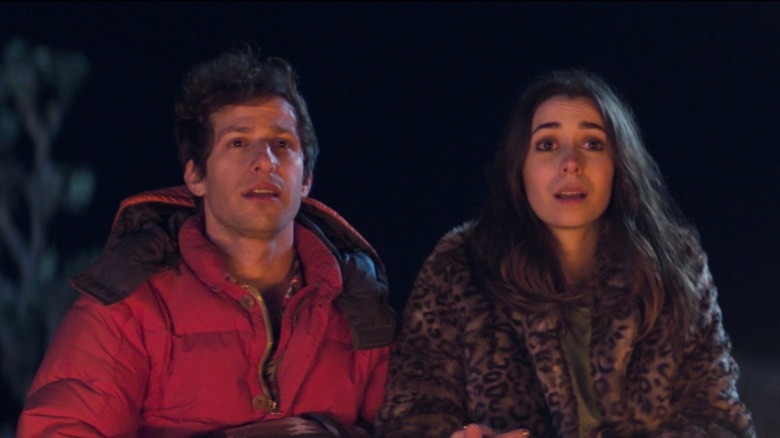 Neon/Hulu
In an interview with Radio Times, both Andy Samberg (who also executive produced the film with The Lonely Island) and Cristin Milioti expressed that they love "Palm Springs" almost as much as fans. In fact, they liked it enough that they openly discussed the idea of a sequel on set. "All we need is an incredible script," Samberg said.
While nothing official regarding a possible sequel has come out, the two are adamant that they would be interested in such a project. However, they aren't exactly sure what "Palm Springs 2" would look like. "It could go in a lot of different directions because I feel like even the way that the movie ends is slightly open-ended, depending on your interpretation," Samberg said. "So it could be marital bliss or it could be sort of a 'WandaVision' situation. You're not exactly sure where they are."
One thing is certain, according to Milioti. "Obviously it would have to be the same group again," she said. "I remember us all joking about doing sort of a 'Before Sunrise' thing with it, where you visit them three different times throughout their lives. So maybe we would do another one in 10 years and see what's happened to them." Regardless, fans would be just as excited as the stars to see a "Palm Springs 2." Should the rest of the cast feel the same, the existence of a sequel might become a reality.