Things Are Looking Up For Emily In Paris Season 2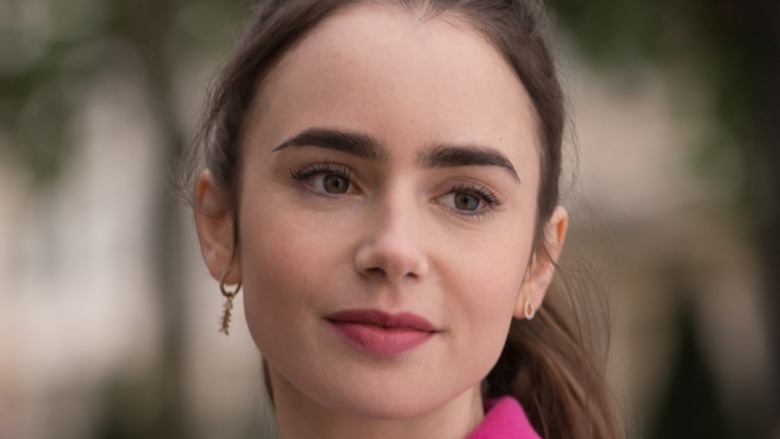 Netflix
Let's face it: 2020 was a year for binging things that make us relax. Escapism was the name of the game during a time when literal escaping felt impossible. It shouldn't come as any surprise, then, that the Netflix series "Emily in Paris" was watched by an awful lot of people. In fact, we just found out that the series was the most-watched Netflix comedy of 2020, with 58 million people viewing within the first 28 days of its October 2, 2020, premiere.
"Emily in Paris," co-created by "Sex and the City" showrunner Darren Star, is perfectly designed for anyone who can't pick up a suitcase, hop on a plane, and start a new life in a new locale but wishes they could. The series focuses on Emily Cooper (Lily Collins) a young woman who abandons the cold weather of Chicago as she takes on a new social media gig at Savoir — a job that just so happens to land her in Paris, France.
Since "Emily in Paris" debuted in October 2020, Netflix has found even greater success with similar series set outside of America. The English period piece "Bridgerton," for example, was watched by 82 million people within 28 days of release. And "Lupin," which is set in France, just like "Emily in Paris," achieved a massive 76 million viewers.
All of which is to say that, yes, of course, production on "Emily in Paris" Season 2 is well underway.
Emily returns to learn more about Paris and bring joy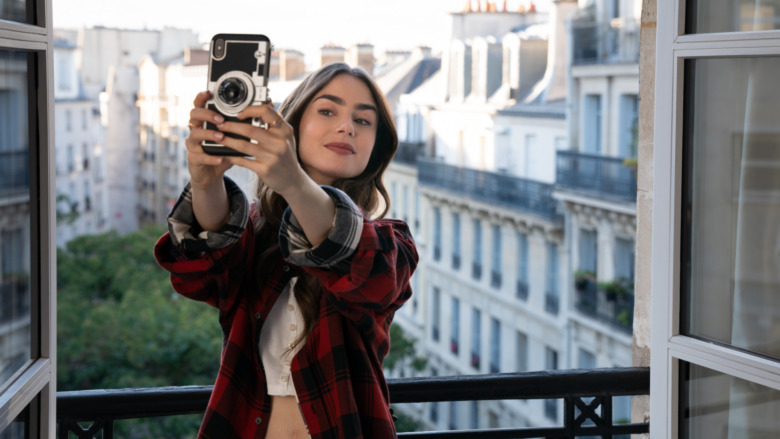 Netflix
When last we left Emily, she was in a pretty solid (if complicated) place. After briefly losing her social media gig at Savoir, Emily managed to wrangle it back with a brilliant plan to mount Pierre Cadault's (Jean-Christophe Bouvet) fashion show outside his former venue. And, of course, there's the ongoing romantic complications between Emily and Gabriel (Lucas Bravo). Gabriel and Emily slept together when Gabriel was set to leave Paris to start a restaurant in Normandy, but the season ends with Gabriel able to realize that dream while still living in Paris.
Will Emily continue to grow out of being referred to as "the hick?" Will Emily and Gabriel's romance blossom, or is their attraction better in theory than in action? Those are just two places Season 2 of "Emily in Paris" can go.
"It's an honor to be associated with a project that provided people with some much-needed relief during a trying time when everyone was looking for a reason to smile and laugh," said star Lily Collins in a press release (via Deadline). "Not only did playing Emily teach me more about myself, but also about the world around me. I couldn't be happier to be back in Paris for Season 2 to expand upon those lessons, to continue to grow, and learn even more about this beautiful city and all of its character with Emily."
"From the beginning we always wanted to create this beautiful cinematic view of Paris," says showrunner Darren Star. "The timing of the series release was fortuitous for us as everyone around the world was able to become armchair travelers and live vicariously through our cast. We could not be more proud and are excited to bring more joy to our fans as we start production on season two."
Production on "Emily in Paris" Season 2 is set to wrap in July 2021.