What Is The Song In The Halo Top 'Stop Shoulding Yourself' Commercial?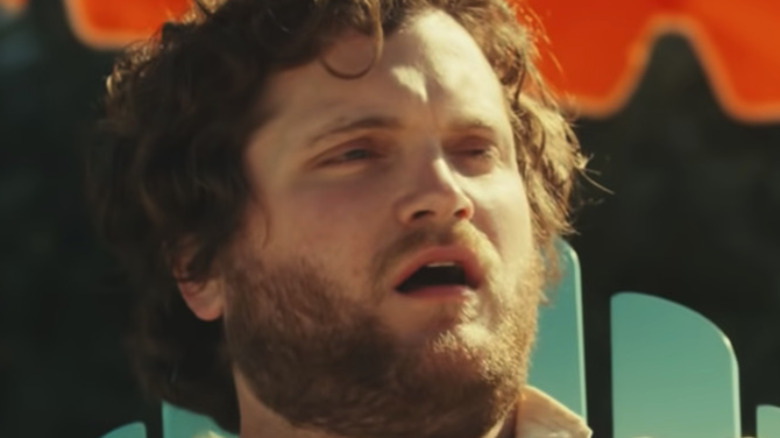 Halo Top Creamery
If you haven't heard of Halo Top Creamery, you're about to, especially with its new "Stop Shoulding Yourself" commercial. This commercial takes a significant concern of Americans – their weight, being active, and dieting — and twists it into a joyful reminder that not everything is always in black and white. It's possible to have dessert without having all those "shoulds" attached to it.
The commercial starts by showing two men sitting beachside on lawn chairs, eating Halo Top ice cream. They see all the active and fit people on the beach and start to wonder about all the "shoulds," such as "I should slim down." The two guys respond by doing what they said they should do — being active — but in the form of dancing while still eating the dessert. All of this occurs to the tune of a light and upbeat song that sounds like it should be listened to while running through a field of daisies. Together, this all creates a funny and relevant ad that most Americans can relate to.
So what is the song in the Halo Top 'Stop Shoulding Yourself" commercial?
Halo Top is the first brand to use this Jax Anderson track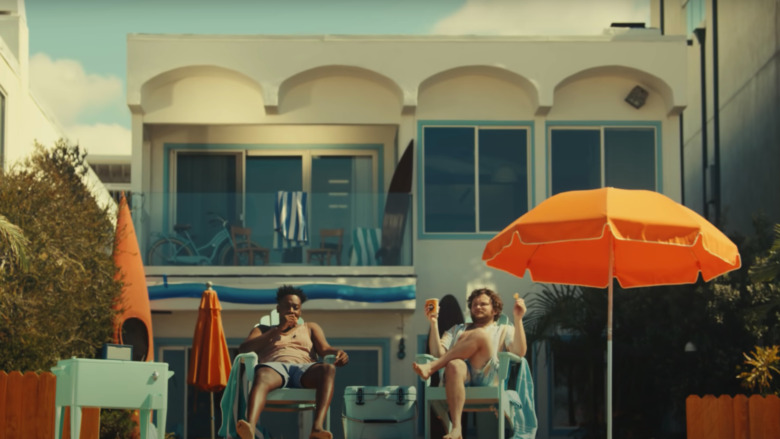 Halo Top Creamery
Halo Top decided to go with a new song to fit its latest commercial. The song is "Good Day" by Jax Anderson, featuring Misterwives and Curtis Roach. Anderson, who formerly performed under the stage name Flint Eastwood, released this single at the beginning of the year. This is the first time anyone has used the song in a commercial, and it seems to be a perfect fit.
The chorus of this summer-feeling track features casual humming and backing vocals that repeat, "Soak up the sunshine, everything's all right." It's a lighthearted reminder that while people may care about their health, it doesn't have to be a stressor 24/7. Halo Top wants people not to feel so bad about how they look or what they should be doing with themselves, and the company deliver its message in a fun and entertaining manner that makes you wish you were dancing with those guys at the beach.