Young Rock Fans Just Got The News They've Been Waiting For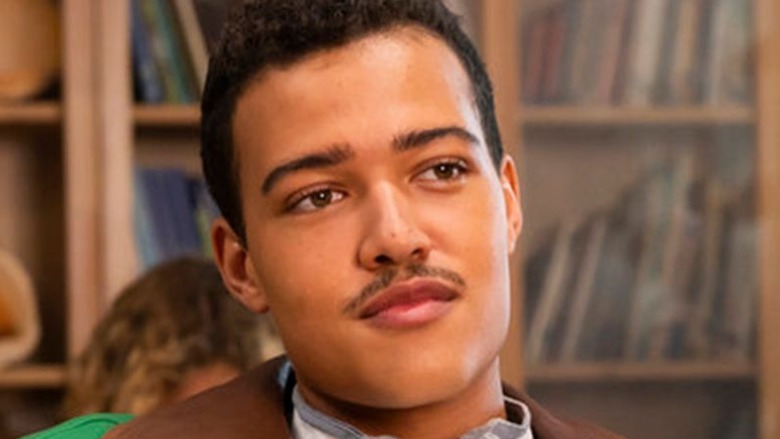 Mark Taylor/NBC
If you aren't done smelling what the Rock is cooking don't fret. After a first season that enjoyed critical and ratings success, freshman NBC sitcom "Young Rock" has officially been renewed for another outing (via Deadline). The decision was announced on April 30 ahead of the show's inaugural season finale.
"Young Rock" uses a unique framing device to dive into the unconventional childhood of wrestling superstar turned actor Dwayne "The Rock" Johnson. The present action of the series takes place in 2032 and follows Johnson (played by himself) during a presidential campaign. As he's interviewed by the actor Randall Park (also playing himself), Johnson recalls stories from his past that flash viewers back to various points in his life. From his boyhood in Hawaii to his career as a college football player at the University of Miami, each era illuminates heartfelt and hilarious moments in Johnson's life.
The news of an impending second season is no doubt a thrill for fans of the show and also provides a good nudge for those who haven't yet checked it out. According to critics who reviewed Season 1, the series is as endearing as the man who inspired it.
Strong performances and unique storytelling make "Young Rock" worth a watch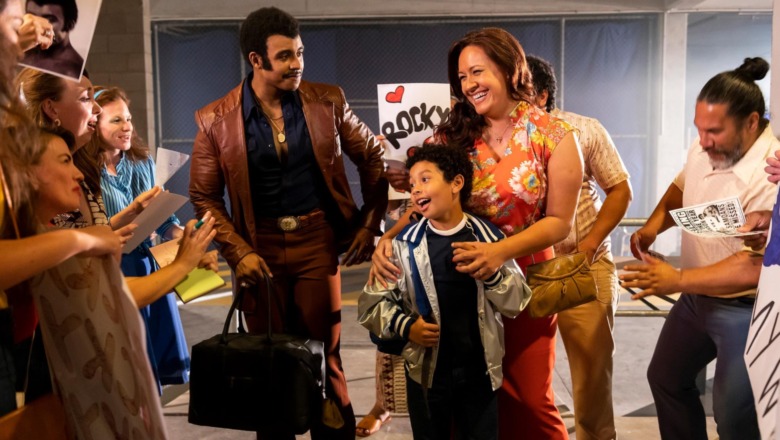 Mark Taylor/NBC
The first season of "Young Rock" launched with a strong 89% approval rating from critics on Rotten Tomatoes. Writing for the Chicago Sun-Times, Richard Roeper lauded the series' heart and humor. He said, "Thanks to Johnson's typically screen-filling, infectious and winning performance, the terrific supporting cast and some clever and original storytelling by showrunners Nahnatchka Khan and Jeff Chiang, 'Young Rock' packs a formidable one-two comedic/dramatic punch ..."
The series' supporting cast was cited by several critics as a highlight. Allison Keene of Paste called Stacey Leilua and Joseph Lee Anderson, who play Johnson's parents, the "series standouts." In her positive, yet critical, review, she also drew attention to how the show portrayed several famous professional wrestlers from the 1980s. She wrote, "Even for those like myself who have no real context for the history of the industry being represented, it all helps build out 'Young Rock's' candy-colored, comedically-heightened world."
Brian Lowry of CNN also had criticisms of Season 1, but ultimately concluded, "To call this a vanity project would be an understatement, but Johnson's inherent likability goes a long way, and he spells out that this isn't going to be all happy nostalgia, citing missteps that he learned from along the way."
"Young Rock" airs on NBC and is available to stream on Hulu.