The Parents From Young Rock Reveal What Dwayne Johnson Is Really Like - Exclusive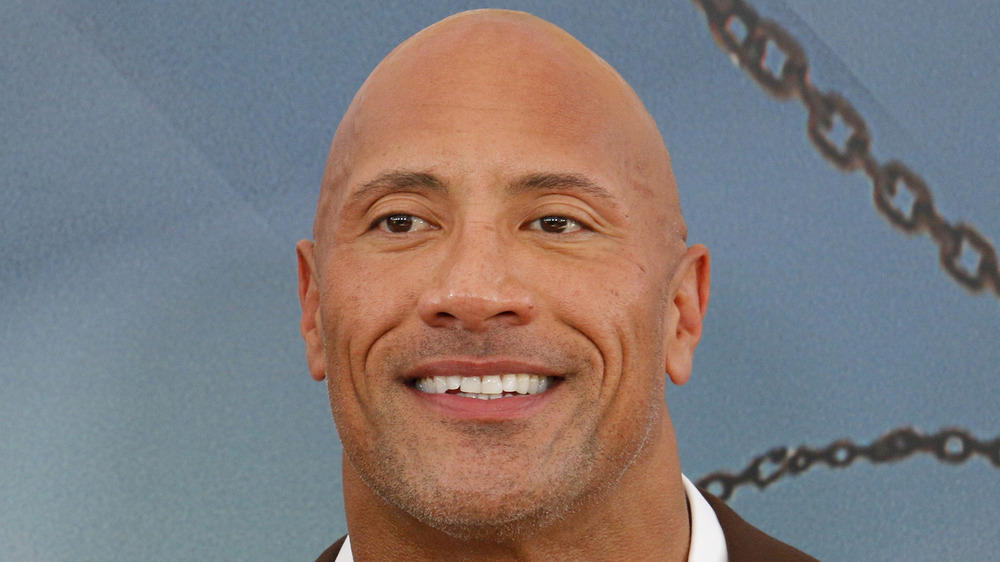 Shutterstock
Young Rock covers four different time periods in the life of Dwayne "The Rock" Johnson: little Dewey in Hawaii, his high school years in Pennsylvania, his time as a student at the University of Miami, and his fictional future run for president in 2034. Few actors appear in all four time periods, and thus far none of the actors from the Rock's younger years appear in the frame story. That doesn't mean the real Dwayne Johnson himself didn't meet them — far from it; he made a point to get to know everyone involved. Looper spoke with Stacey Leilua and Joseph Lee Anderson, who played Ata and Rocky Johnson. They told us what it was like working with the world's biggest movie star.
Anderson spoke fondly of Johnson: "He made me feel like he was like a really good friend. I wasn't worried. I didn't feel like I was talking to my boss, I felt like I was talking to an older brother in a sense, and now it's great, it's a great relationship. It's amazing how humble and giving he is. Really good person."
Dwayne Johnson is said to be "down to earth"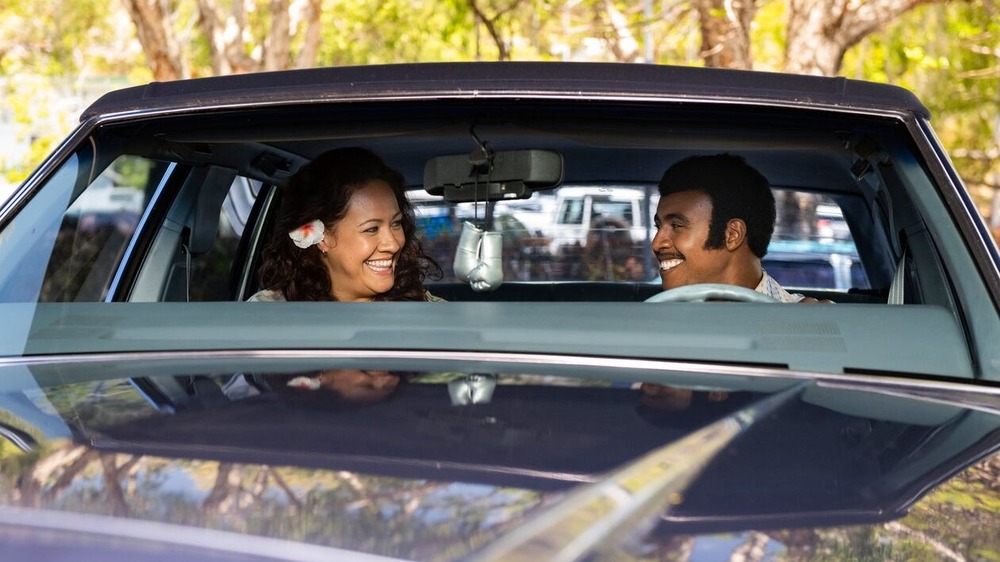 NBC
When Looper asked Stacey Leilua the same question, she said her experience was "Just the same really. I was so nervous in the lead up to meeting him because you see him on screen and through his social media. And so you sort of have an idea of who this man is, so [I was] incredibly nervous and, then meeting him all that went away pretty quickly because he's so just genuine and down to earth." It's not often that a wrestler from WWE's Attitude Era gets called "down to earth" but that's what makes The Rock so special!
More than anything, he imparted a sense of value and community on the cast and crew. "You just quickly come to realize that we're all here for the same reason. And we all want to make this show and tell the story as well as we can," Leilua added. "So I just felt really supported by him and just really like hard to describe him as normal, but it's just like a normal person."
Viewers can catch new episodes of Young Rock on Tuesdays at 8 p.m. on NBC and stay tuned to Looper for more exclusive Young Rock coverage.