The Forgotten Time Travel Dramedy Series You Can Catch On HBO Max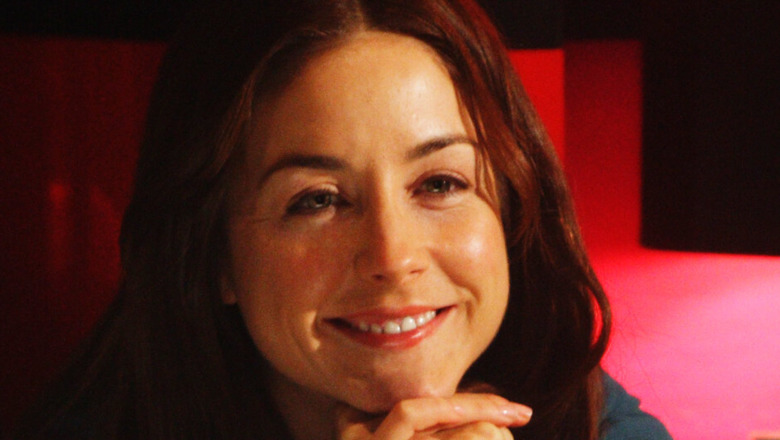 CBC / BBC
Time travel remains an intriguing concept, one that has proven a captivating basis for plenty of science fiction films and television shows over the years. One of the lesser known shows may have flown under your radar, however, but is worth bringing to your attention: "Being Erica." Created by Jana Sinyor, "Being Erica" is a Canadian series that aired four seasons between 2009 and 2011. The show centers on Erica Strange (Erin Karpluk), who is dealing with a lot of regret about her past decisions. To try to cope with these regrets, she begins to see a therapist, Dr. Tom Wexlar (Michael Riley) to work through these feelings. But, after beginning sessions, Erica is shocked to learn that Dr. Wexlar uses an unconventional therapeutic method: he accompanies Erica back in time to fix her past regrets.
This comedy-drama has a lot going for it: a talented cast, compelling characters, a fun premise — and the entire series is available to binge on HBO Max.
Being Erica is the ultimate comfort show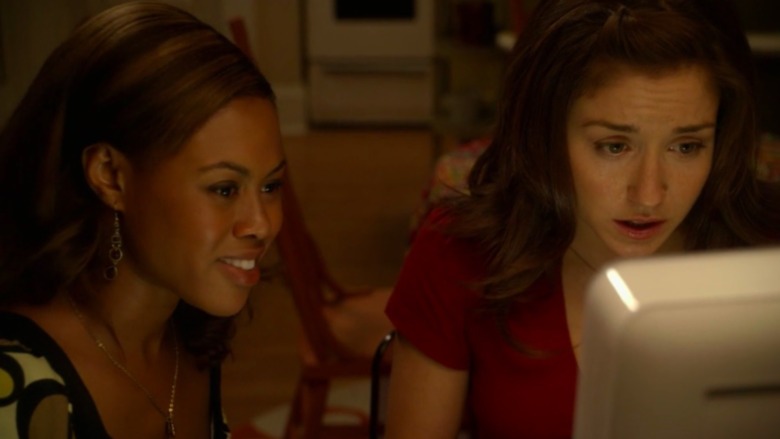 CBC / BBC
While "Being Erica" may be a hidden gem nowadays, it was wildly popular while it was on the air. Its global distributor, BBC Worldwide, even confirmed that "Being Erica" became their "most-distributed scripted drama," surpassing even the other, arguably way more well known time travel series, "Doctor Who" (via The Globe and Mail). After just one episode of the show, it's easy to see why — namely, the show oozes comfort. The New York Times' Jennifer Vineyard writes "This show is pure wish fulfillment, proposing a tantalizing chance to correct mistakes and fix the past, along with some '90s nostalgia. Why did no one think of this before?"
One of the most noteworthy aspects bound to draw viewers in is the show's complicated, fully fleshed out female lead, played with charm and precision by Erin Karpluk. In a retrospective review of the show, CBC Arts' Gwen Benaway declares that both Erica and the show as a whole  hold up well. "'Being Erica' manages to show the everyday emotional struggles of being a woman and the work of unpacking years of being told that, as a woman, you are only valuable for what you do for others."