The Supernatural Comedy Hidden Gem You Can Binge On HBO Max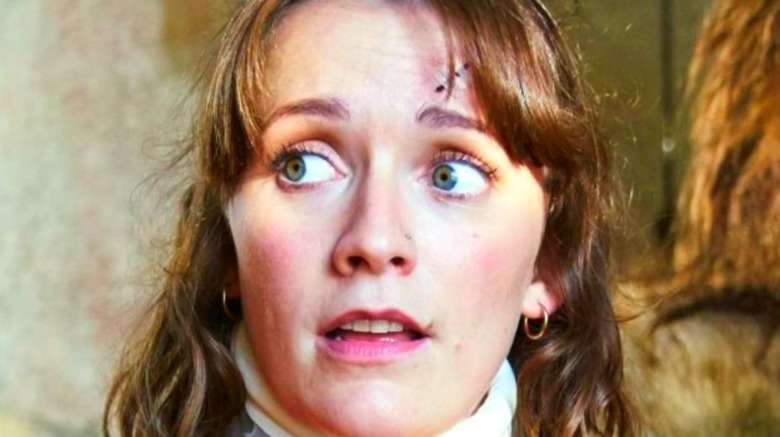 BBC
As a kid, watching shows on HBO was a hidden pleasure and probably an inappropriate one, too. These days, HBO Max is a viable streaming service that provides infinite movies and TV series for just a small fee. Lately, the streaming platform has been offering several TV shows that delve into the realms of the supernatural and beyond. TV series like Lovecraft Country and The Outsider are among the few, but viewers will be happy to know that there are several hidden gems up HBO Max's virtual sleeve as well, one of them being 2019 supernatural comedy Ghosts, a British show that was first broadcast on BBC One. 
Since season 1, the critical reception of the series has been very positive. Ghosts has received a rating of 8.1 on IMDb, while Rotten Tomatoes critics have given the snappy supernatural comedy an impressive 95 percent score. Beyond the excellent reviews the series has received from critics, Ghosts has been nominated for four awards so far. With that said, you're probably wondering how you missed this supernatural gem — if you have, both seasons are available on HBO Max. And if you enjoy a healthy dose of scares and comedy all rolled into one, add Ghosts into your queue immediately.
Ghosts provides laughs, gasps, and an atypical horde of spirits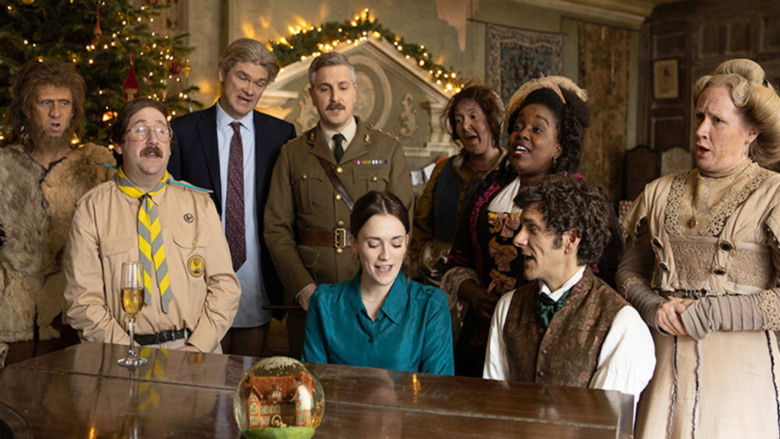 BBC
In Ghosts, Alison (Charlotte Ritchie) and Mike Cooper (Kiell Smith-Bynoe) are a newly married couple that suddenly inherits a vast, run-down home called Button House. Realizing it's come from a 99-year-old distant cousin of Alison's, they go to check it out. After agreeing to move in and update the place, the couple ponders the idea of turning it into a lush hotel. To them, this sounds like a fabulous idea, but to the ghosts that inhabit Button House? Not so much. 
It's up to a determined bunch of ghosts — ranging from the prim and proper Lady Fanny Button (Martha Howe-Douglas) to a hairy caveman named Robin (Laurence Rickard) — to scare the bejeezus out of the new homeowners before it's too late. After several attempts to get Alison and Mike's attention, their shenanigans become riskier, landing Alison in the hospital. Because both parties can't leave the premises, due to the ghosts' eternal hold on the property and the Coopers' financial concerns, they must come to a truce and finally make amends with one another.
 Ghosts is a series that intersects brilliant British humor with a supernatural storyline. The tone is kitschy, and the chemistry between the living and the dead is spot-on.