Why You Haven't Seen Eden Sher From The Middle On Screen Recently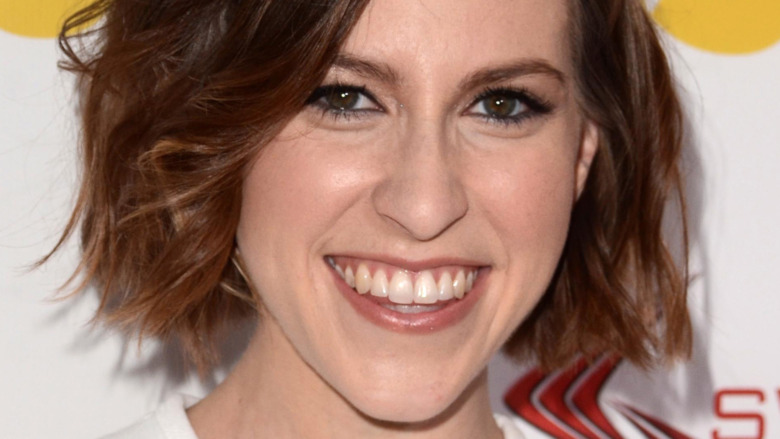 Shutterstock
What the heck is it about Sue that makes her such a captivating character? Falling smack in the center of the family on ABC's "The Middle," she's the epitome of adolescent awkwardness—all braces and ill-advised fashion choices, but also earnest, sweet, and in her own way, wise. Throughout a nine-season run, Eden Sher created a character so delightful, she really deserved her own spinoff.
The two-part finale of "The Middle" (appropriately titled "A Heck of a Ride") assures viewers that Sue's "snow-globe-in-the-duffel-bag" trick works, getting her longtime crush Sean stopped at the airport before he can leave for Ghana. When he catches up to the Hecks on their road trip, he and Sue confess their love to each other. A flash forward even confirms the pair eventually winds up married.
It's closure for the series, but what about the talented and charming actress who portrayed Sue like no one else could? Since the show went off the air in 2018, we haven't seen much of Sher, and frankly, we miss her. Here's what she's been up to in the years since.
There was a spinoff planned for The Middle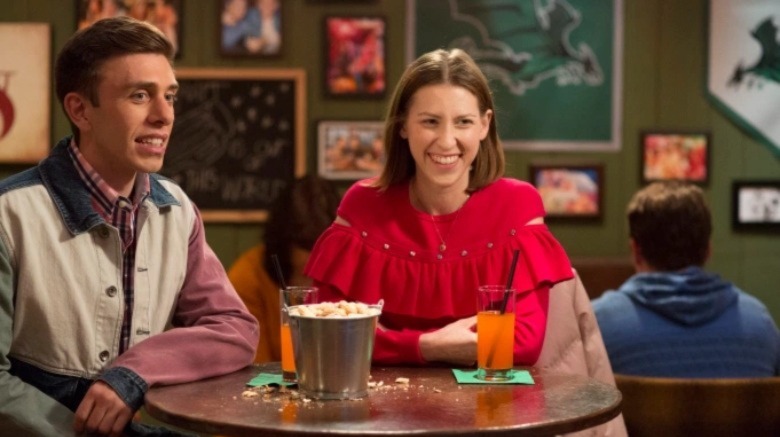 ABC/Michael Ansell
For devoted fans of "The Middle," that epilogue ending didn't quite cut it. What about the years between Sue and Sean's mutual love confessions and their wedding day? We learn from Frankie during the finale that they went through several breakups, but we never get the details.
Enter Eden Sher's spinoff series, "Sue Sue in the City" (Sue's full name is actually Sue Sue, though she nearly changed her middle name to Lily). In August 2018, it was reported that ABC was proceeding with the new show, which would take place after the present-day wrap-up of "The Middle," but before the flash forward. Set in Chicago, the series offered Sue a big city location where she could stretch herself as a young career woman and — most likely — make her fair share of cringeworthy mistakes. The creators of "The Middle" signed on to write the script and produce the spinoff, and news emerged that other cast favorites from the original would be on board, too.
And then... crickets. Though a pilot episode was filmed, "Sue Sue in the City" never aired and ABC axed the series. Honestly, we still can't understand why. Although Sher was likely just as disappointed as her fans, she was a sought-after actress with other opportunities on the horizon. In 2019, she scored a recurring role on "Jane the Virgin," helping bring home The CW's successful series in its fifth and final season.
Eden Sher has been putting her heart on the line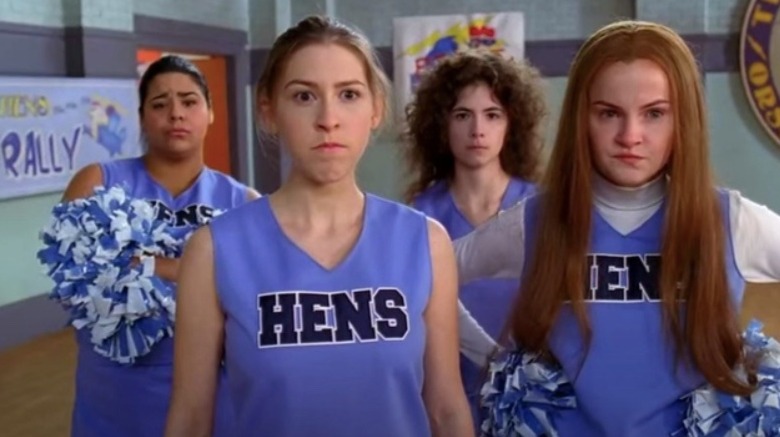 ABC
In 2020, Sher announced an exciting development in her personal life. She married her longtime love, television writer Nick Cron-DeVico. Their backyard ceremony required social distancing, but was nevertheless a joyful occasion for the happy couple and the many friends who congratulated them on social media, including actress Jessica Marie Garcia (a fellow Wrestlerette on "The Middle").
In a 2017 interview, Sher said she hopes her future will include another series and a new kind of role, very different from "The Middle" and Sue Heck. "It doesn't have to be a network show for me, though. It could be edgier! I could be more creatively involved! Maybe I could write! I'm working on stuff on my own, too," she told Vulture. "I would love to do another comedy. I love television."
Already an author (she published "The Emotionary: A Dictionary of Words That Don't Exist for Feelings That Do" in 2016), Sher has said she collaborates with Cron-DeVico. According to IMDb, fans can also look forward to seeing her in "The Heart" a comedy production starring Sam Rockwell, Octavia Spencer, and Allison Janney. No news yet on a release date, but we can hardly wait to see Sher back on screen.