Sub-Zero Actor Gets Real About A Potential Mortal Kombat Sequel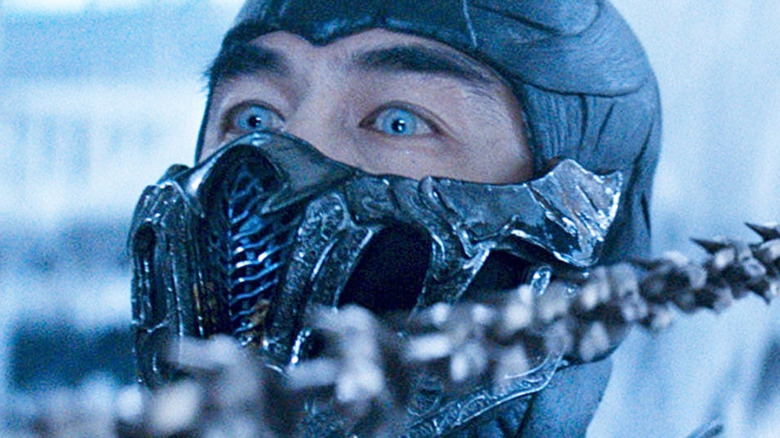 Warner Bros. Pictures
Contains spoilers for "Mortal Kombat"
After a year where many people weren't able to go to an actual movie theater, "Mortal Kombat" had people rushing back like it was discount night at the arcade. The film opened with an impressive take of $23 million domestically, combined with an additional $27.8 million in other territories (via Box Office Mojo). "Mortal Kombat" becoming the number-one movie in the United States — as well as the "Mortal Kombat 11" video game still being immensely popular — proves that people just can't get enough of watching characters rip out their opponents' hearts.
The franchise has been going strong for several decades now, and seeing as how 1995's "Mortal Kombat" received a sequel in the form of "Mortal Kombat: Annihilation," fans are no doubt wondering if the latest entry in the universe could get a follow-up of its own. After all, the new movie ends with a tease of fan-favorite character Johnny Cage, establishing a perfect entry point for a possible sequel. 
As it turns out, Sub-Zero actor Joe Taslim has his own ideas for how the movie series can continue.
Joe Taslim says Sub-Zero could return as Noob Saibot in Mortal Kombat 2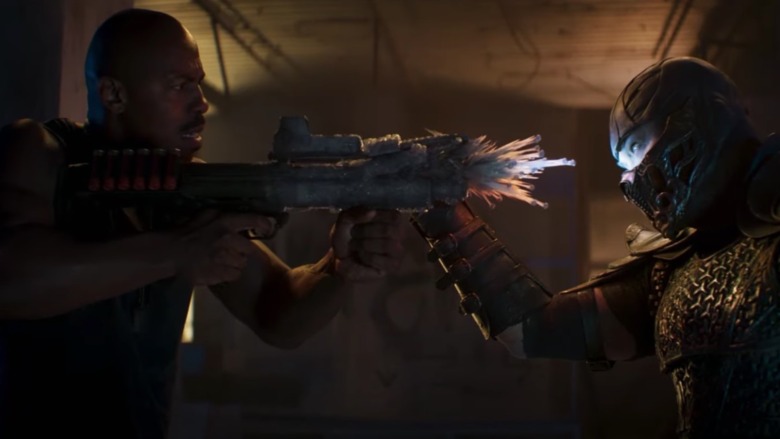 Warner Bros. Pictures
As anyone familiar with "Mortal Kombat" lore knows all too well, Sub-Zero's death, which we saw in the latest film, isn't the end of the line for the character, who's real name is Bi-Han. He's ultimately resurrected later in the games as a Wraith named Noob Saibot. He made his live-action debut in "Mortal Kombat: Annihilation," as played by J.J. Perry, and Joe Taslim seems to think it would be an excellent way for the warrior Bi-Han to return for a potential "Mortal Kombat" sequel in the 21st century.
Speaking with The Hollywood Reporter, Taslim opened up about his desire to return to the franchise. "If the fans want this franchise to continue, then there's a strong chance that the next step for Bi-Han is to play Noob Saibot," he said. "Fingers crossed, but I hope it happens because I definitely want to play that character." 
No doubt fans are right there alongside him in hoping this isn't the last time we see the powerful villain. And while a straightforward sequel seems most likely going forward, especially with that Johnny Cage tease at the end, Taslim has another idea if a sequel isn't in the cards: "To be honest, the most interesting path, in my opinion, is to do a prequel. It would be a story about Bi-Han and his training in the Lin Kuei. When he got abducted by the Lin Kuei, his parents were killed. So it would be the process of him and his brother becoming assassins, and I think that's quite interesting as well."
Right now, there's no word if any future installments of the "Mortal Kombat" film franchise are in the cards. You can watch the current film in theaters or on HBO Max until May 24, so check it out while you can.