Invincible Fans Just Got The Best News Imaginable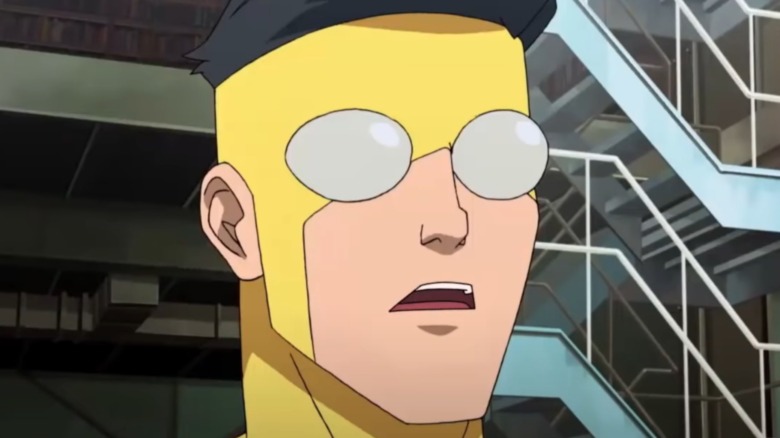 Amazon Studios
After hitting fans with a series of shocking, gory twists alongside its grounded teen drama, the first season of Amazon Prime's "Invincible" is coming to an end this week. If it seems like the hour-long animated series is over too soon with just eight episodes, well, you're in luck. Amazon Studios announced today that "Invincible" is being renewed for not just one but two more seasons.
"Invincible" began as a comic by writer Robert Kirkman, who's more well-known for creating "The Walking Dead," and artist Cory Walker but has since come to animated life on Amazon Prime. The definitely-not-for-children series follows 17-year-old Mark Grayson, played by the Oscar-nominated Steven Yeun, who's the son of the uber-famous superhero Omni-Man (J.K. Simmons). Mark is simultaneously a normal teenage boy navigating his love life and a fledgling superhero — the titular Invincible — still getting a handle on his new powers as terrifying alien threats endanger the world. It's more bloody than most superhero fare, similar to Amazon's live-action comic adaptation "The Boys," but with a family drama at its center.
Invincible is greenlit for Season 2 and 3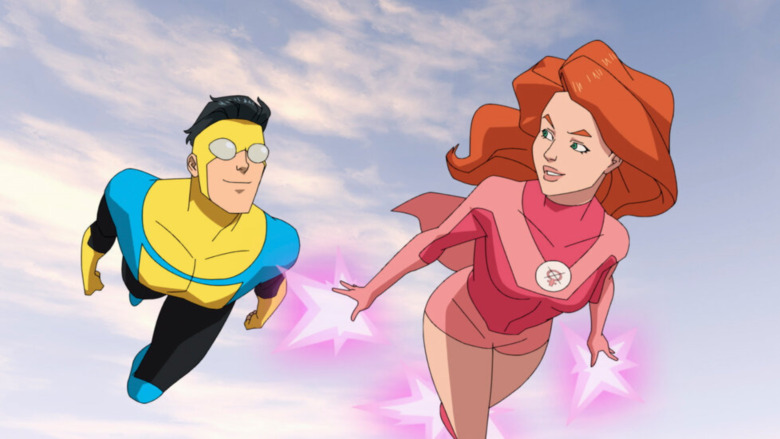 Amazon Studios
In a press release provided to Looper, co-creator Robert Kirkman said, "I'm extremely thankful to Amazon for the support and dedication they've put behind Invincible. The comic book is truly a love letter to a genre that Cory (Walker) and I grew up reading and loving, and it's been a gratifying journey to watch our characters come to life again through the animated series. We're beyond excited to continue this story for at least two more seasons."
The comic series, which the Amazon adaptation closely follows, ran for 144 issues and set itself apart from other superhero stories by its commitment to changing and evolving in a way that sticks. Characters stay dead or grow as people.
Vernon Sanders, co-head of television at Amazon Studios, stated, "Invincible is a crowning example of how a fresh and edgy approach to the superhero genre can resonate with audiences around the globe and we're so glad that Invincible, one of our earliest investments in the adult animation genre, has accomplished just that. Robert's no-holds-barred storytelling coupled with a first-class voice cast delivered on fans' wildest expectations and we're thrilled to be giving them more Invincible."
The Season 1 finale of "Invincible" is set to release on Amazon Prime, where all episodes are available for streaming, on April 30.