Why Robert Kirkman's Invincible Isn't Like Other Superhero Stories You've Seen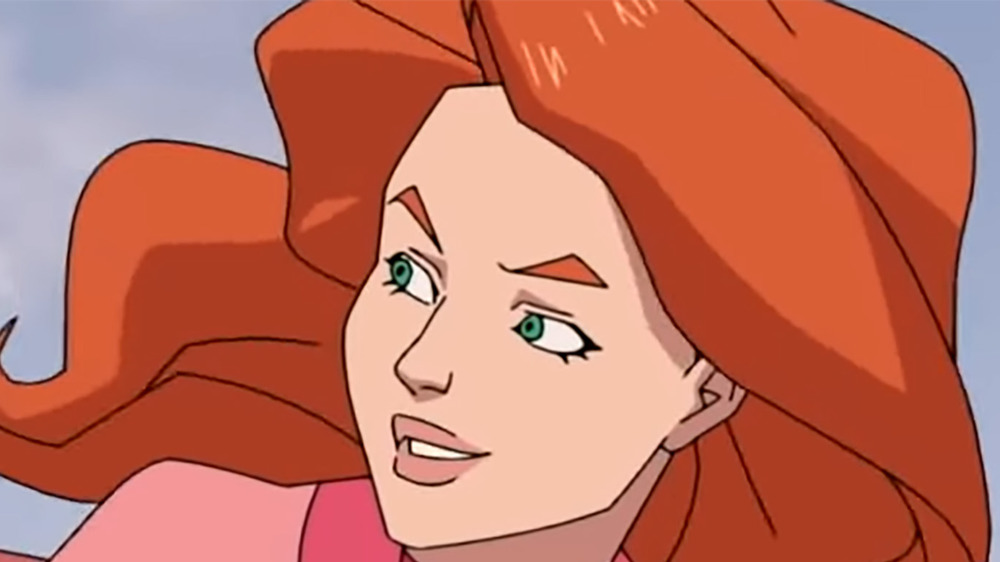 Amazon Prime Video
If you click a link and buy a product or service from a merchant, we may be paid an affiliate commission.
Face it, there are many, many superhero stories competing for your attention. Zack Snyder's Justice League and The Falcon and the Winter Soldier just premiered on HBO Max and Disney+, respectively. Black Widow's release date is only a few months away. The CW has been telling live-action superhero stories for close to nine years now. And, hey, don't forget about all those kids' cartoons, direct-to-video animated features, or the comic books themselves. As you can see, The Walking Dead creator Robert Kirkman's new superhero series, Invincible, is entering a very crowded marketplace. Even its premise feels familiar. When the Invincible comic book first hit stands in 2004, the trials and tribulations of a superhero's son felt fresh. A year later, however, Disney released Sky High and since then, projects like Superman Returns, We Can Be Heroes, the CW's new series Superman and Lois, and even Invincible's fellow Amazon Prime series, The Boys, have ventured into similar territory.
So, with all of those other options out there, what makes Invincible worth your time? According to its cast, it's the series' focus on the man, rather than the super. "I think what's new about it is that it feels like real people dealing with these heightened circumstances... They happen to have superpowers, but Mark [Grayson] is just some teenager," actress Zazie Beetz, who voices hero Mark's fellow student Amber, tells Looper during a roundtable interview. "If you took the superpower thing and that crazy things can attack the world and put it into our world, I feel like Invincible would be a reflection of that."
Beetz should know, too. In 2018, Beetz co-starred in Deadpool 2 as Domino, the Merc with a Mouth's gun-toting, luck-powered associate. She followed that up in 2019 with a turn in Joker, which isn't technically a superhero film, but still draws heavily on comic book lore. Don't just take Beetz's word for it, though. She has examples. "I see that in how they represent death and how they represent consequences. If something happens in an episode, it carries over into the following episodes," Beetz says. "I don't think that is totally present in a lot of comic series. When you think of people dying, sometimes they come back due to some glitch in the blah-blah-blah or whatever, and that has its own space, but I think that Invincible feels very real."
Character growth is key to making Invincible feel unique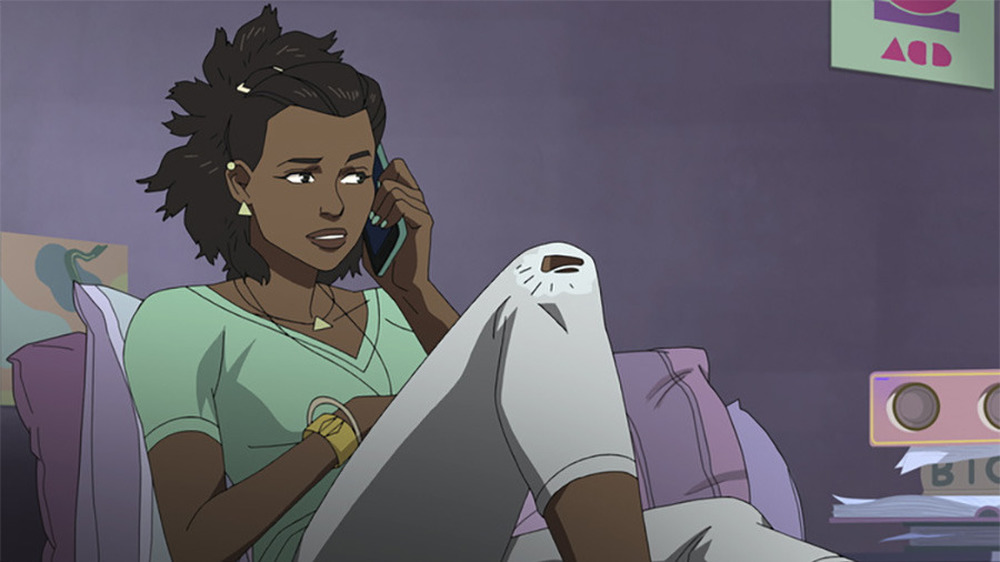 Amazon Prime Video
Creator Robert Kirkman agrees. In fact, according to Kirkman, the ability for Invincible's characters to move beyond their initial concept is a big part of why the show is so special. "This is a superhero story that has a beginning, middle, and an end. It's the story of Mark Grayson's journey and his life as a superhero," Kirkman says. "And you're going to get to see him grow and change and evolve over time in a way that you'll never see [from] Spider-Man or Batman or anybody like that."
For Beetz, the ever-changing relationship between Mark and his father, Nolan — or, as the rest of the world knows him, Omni-Man — is a particularly strong draw. "I'm into the family drama stuff in this show," she says. "I just think it is a really interesting kind of collision of the super-world, but then also this really basic sort of father-son story. Where their relationship goes encapsulates to me a lot of what this show is about and the energy of the show."
Of course, Invincible isn't too realistic. At its heart, it's still a big, universe-spanning superhero adventure. And Kirkman is heavily involved in the series, meaning you can expect plenty of the brutal action scenes and game-changing plot twists for which the Walking Dead writer is known. "For people who were fans of the comic, to see these big sequences come to life in an animated form, I think will be really exciting," says actress Gillian Jacobs, who voices teen superhero Atom Eve on the show. "I think that because Robert is so involved in the show that it will feel, hopefully, like the comic that they loved. They just get to see it animated now, in motion."
Invincible comes to Amazon Prime Video on March 26.